Creamy Discharge After Ovulation – Causes of Creamy Discharge & TTC
Throughout each stage of your menstrual cycle, your vaginal discharge changes. Cervical mucus changes can help you to identify which stage of your menstrual cycle you are in and give you an indicator of your reproductive health. This article "Creamy Discharge After Ovulation – Causes of Creamy Discharge & TTC" covers:
How Does Your Vaginal Discharge Look Throughout Your Cycle?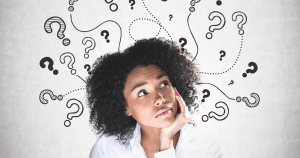 During ovulation and your fertile window, your body produces a fertile cervical mucus called "egg white discharge" or "egg white cervical mucus" (EWCM). Egg white cervical mucus- and the fertile cervical fluid secreted by your cervix- provides the ideal environment for sperm to swim and for the egg to be fertilised. Egg white discharge has the consistency of raw egg whites, being described as clear, stretchy and slippery cervical mucus. Egg white discharge is one of many of the potential ovulation symptoms.
During ovulation, you may also experience some ovulation bleeding or spotting, which may be accompanied by ovulation pain. This is also normal and is usually caused by the fluctuations in hormones.
After ovulation (and before menstruation occurs), your vaginal discharge becomes thicker. This thicker discharge, which can be described as being thick cervical mucus or even crumbly, is hostile to sperm and prevents fertilisation from occurring.
It is also normal to experience several "dry days" throughout your cycle, where you have no vaginal discharge.
Can I Use My Vaginal Discharge to Help Me to Conceive?
Women often use the "cervical mucus method"- a method of natural family planning- when they are TTC. The cervical mucus method involves tracking cervical mucus to identify when your fertile window might be and when you might ovulate.
Your fertile window is indicated by egg white cervical mucus.
Is Creamy Discharge After Ovulation a Sign of Pregnancy?
Creamy white discharge after ovulation can have a variety of causes, so if you are trying to conceive, it is best to assume that you are not pregnant based on your vaginal fluids alone.
Creamy cervical mucus after ovulation can be a sign that implantation- where the fertilised egg implants onto the uterine lining- has successfully occurred, meaning creamy white discharge can be a sign of early pregnancy. If you suspect that you may be pregnant, you should take a pregnancy test. Pink Dye Pregnancy Tests are recommended for the most accurate results.
There are also a variety of other causes of creamy white cervical mucus.
Creamy White Discharge During Pregnancy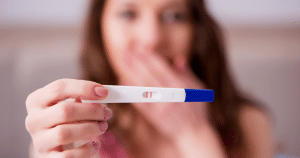 During pregnancy, most women experience an increase in vaginal discharge. This is completely normal- so long as it is not accompanied by other symptoms such as itching or a foul odour.
The creamy white discharge during pregnancy is called leukorrhea.
Leukorrhea is caused by the sudden increase in hormones during early pregnancy. The purpose of leukorrhea is to prevent bacteria from reaching the uterus and harming the fetus.
Creamy White Discharge After Sex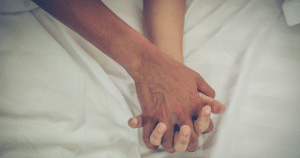 Creamy White Discharge can be caused by sexual intercourse. Sexual intercourse can be caused by:
Lubricants
Male ejaculation
Female ejaculation
Natural lubrication
Some women also experience pink creamy white discharge after sex. Pink creamy cervical mucus indicates that there is a small amount of blood in your discharge- and this can be caused by friction during sex due to lack of lubrication or by particularly rough sex.
Other Causes of Creamy Vaginal Discharge
Vaginal Infections
Creamy white vaginal discharge can be caused by vaginal infections, such as:
Yeast infections. Yeast infections are fungal infections that can cause irritation, discharge and intense itchiness of the vagina and vulva. Symptoms of a yeast infection include thick, white and clumpy vaginal discharge with no odour, or watery cervical mucus.
Bacterial vaginosis. Bacterial vaginosis is caused by a pH shift in the vaginal opening. This may cause creamy yellow or grey vaginal discharge.
Hormonal Imbalance
If you experience a sudden increase in vaginal discharge, it may be a sign of a hormonal imbalance. Other symptoms of a hormonal imbalance include irregular menstrual cycles, mood swings, infertility, insomnia, low sex drive, constipation or diarrhea or unexplained weight gain or weight loss.
Birth Control Pills
Birth control pills alter your hormone levels to prevent ovulation. This alteration in hormone levels can cause an increased amount of white discharge. Have you read our article: Does Plan B Work During Ovulation?
Hi, I'm Louise- mum of one to a little boy called Mason.
I am the Digital Marketing and Admin Assistant for MyBump2Baby.
I enjoy working to provide excellent service to MyBump2Baby's growing families.
Nice to meet you!
https://www.mybump2baby.com/wp-content/uploads/2022/04/creamy-white-discharge-after-ovulation.png
630
1200
Louise McCamily
https://www.mybump2baby.com/wp-content/uploads/2016/10/Logo-MyBump2Baby_transparent-bg-1-1.png
Louise McCamily
2022-04-21 13:40:34
2022-04-28 15:09:37
Creamy Discharge After Ovulation - Causes of Creamy Discharge & TTC