In this day and age, we are blessed with so many groups, classes and businesses that are set up to help us with different aspects of our life. At MyBump2Baby, I have the pleasure of speaking to lots of inspirational and wonderful business owners that want to help other parents on the back of their own experiences.
When I initially spoke to Debra, I was blown away with her personal story and what services she offers. Her service is unlike anything that I had ever heard of and I was intrigued to find out more.
About Debra Kilby Healing
Debra has been helping mums, as well as mum's in waiting, for many years on their journeys to motherhood. Debra has helped many mums change the way they feel about their birth experiences, no matter how traumatic it was.  Described by many clients as a "magical experience", I felt I had to have a session with Debra to see what it was all about.
Debra also supports mums who have experienced miscarriage, termination and mums who are struggling to become pregnant.
Debra's healing and guidance not only allows you to feel better but has a huge, positive healing effect on your own child and any future children. I personally felt the weight of emotion and trauma lift and instantly felt lighter, more free and stronger after my experience which I will talk a little more about below.
How does Birth Matrix Reimprinting work?
Debra uses powerful techniques such as Birth Matrix Reimprinting, EFT, Theta Healing and colour healing. She is also an intuitive guide who can sense and move and work with energy. Mum's are first guided into a relaxed space through a beautiful and relaxing healing meditation. They are then led gently to any moments of trauma and helped to release any emotions such as fear, pain or guilt; feeling disempowered or perhaps the feeling that they have somehow done something 'wrong', or failed in any way. All of those negative thought patterns that can heighten the intensity of the trauma.
Why I felt a Session with Debra would help me…

Those of you who read my blogs and follow me on social media will know that I suffered with postnatal depression, PTSD and anxiety after a traumatic period in my life.
During my pregnancy I had "Placenta Previa", I began having bleeds around the 27th week of my pregnancy and had to be hospitalised for a minimum of 24 hours each time.
The risks with Placenta Previa are very high and although extremely rare, if a big bleed was to happen both George and I could die within minutes due to extreme blood loss. In the meantime, our wedding was around the corner and the bleeds were getting more frequent and heavy – I was unsure if our wedding would actually go forward.
The week before our wedding I was told to rest as much as possible but on the Wednesday my mum came round in floods of tears telling me that my dad and best friend had a massive heart attack and she didn't know if he was ok, I broke down completely. I just remember dropping to the floor and crying continuously.
Luckily, my dad is ok now but at the time it meant that he couldn't come to our wedding and I was broken hearted. I was trying not to stress but I couldn't help it, I wasn't sleeping and I was phoning the hospital throughout the night checking that my dad was ok.
The wedding soon came around and then a month later (at 33 weeks) the big bleed happened, luckily, I was in hospital already but both George and I nearly died. George was resuscitated and taken away to NICU and I was in complete shock. I didn't sleep for 36 hours and was continuously shaking.
Looking back, it isn't surprising that I suffered with my mental health afterwards. Each time I finally plucked up the courage to visit the doctors I was offered pills and that was all. I was never offered a chance to discuss what happened and I guess I never dealt with it. My mental health is mainly ok now as I have learnt how to control it but I still hadn't dealt with the underlying issues and I wasn't sure how to.
My Birth Matrix Reimprinting with Debra
I must admit, I am very open minded when it comes to life and Debra's services really excited me.
I was intrigued to find out if my session with Debra would clear any of the trauma around George's birth that I have been keeping inside. It is important to me that if I decide to have more children in the future my negative experiences won't get in the way.
We arranged a video call and I began relaying my story to Debra and within minutes of starting our session, I was crying like a baby. Debra is very easy to talk to and I instantly felt comfortable releasing all my thoughts and feelings without feeling judged.
We revisited the areas that affected me in the lead up to Georges birth, we discussed each of the triggers and went back and discussed the areas in great detail. We then concentrated on healing each area individually by tapping and revisiting the traumatic moments in my mind.  We thought about how George may have felt in the womb at the time and we went back and healed him too.
We were on the phone for almost two hours and I felt an instant release after my session with Debra.
3 weeks later….
I wanted to write the review of Debra's services a few weeks after the session so I could see if I really did feel different or whether I was just caught up in the moment after the call.
My job means that I speak to different businesses all the time, many of the business owners often ask how MyBump2Baby came about and I used to get a lump in my throat just talking about that time in my life but since Debra's session I haven't.
It has been 3 weeks and I feel completely different about that time in my life, it doesn't make me sad anymore like it used to and I feel like a weight has been lifted.
I occasionally struggled with anxiety when my head hits the pillow at night which often kept me awake but this has stopped since my session.
Debra explained that sometimes you can notice a change in your child's behaviour afterwards, I didn't notice any major difference in George's behaviour after my session, George is only 2 years old so it would be difficult to pinpoint an exact change.
Would I recommend Debra Kilby Healing?
For me my session has helped me massively and I would definitely recommend her services to any parents who have experienced traumatic times.
You can find out more about Debra's services here;
Debra is an intuitive pre-conception, baby loss and birth trauma specialist, Soul Purpose guide and baby spirit communicator.
Facebook: Debra Kilby Healing
Instagram: Debra Kilby Healing
Programmes and packages:
Journeys to Motherhood – New Beginnings: Birth Trauma
Journeys to Motherhood – New Beginnings: Baby Loss
Journeys to Motherhood – New Beginnings: Sacred Conception
Personal transformation packages: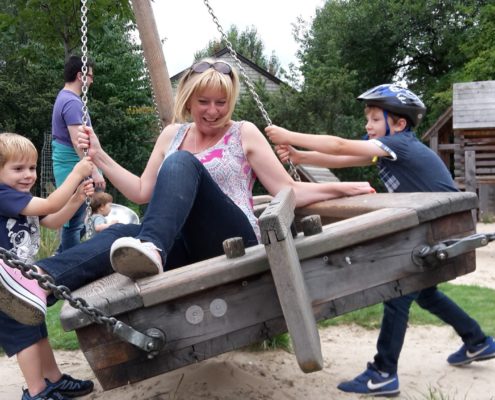 https://www.mybump2baby.com/wp-content/uploads/2018/10/Debra-Kilby-Healing-Birth-Matrix-Reimprinting-Review.jpg
422
421
danny
https://www.mybump2baby.com/wp-content/uploads/2016/10/Logo-MyBump2Baby_transparent-bg-1-1.png
danny
2018-10-16 16:42:26
2018-10-16 16:48:53
Debra Kilby Healing Birth Matrix Reimprinting Review