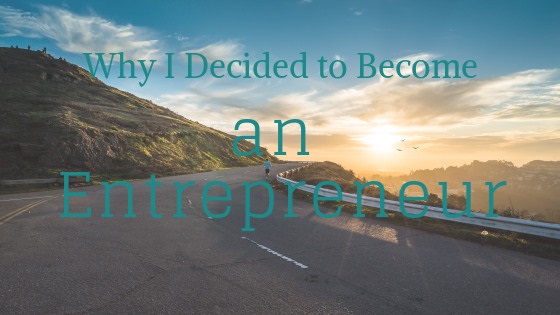 Before I had my son, I had every intention of returning to my full time job after maternity leave and to be totally truthful I could never really understand mums who didn't want to. The thought of staying at home with a baby sounded horrific to me but that was before I had my own (please don't get me wrong it is still horrific at times).
My Career Before My Baby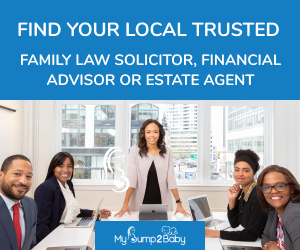 Personally, I always have had one goal in mind and one goal only and that was to earn as much money as I possibly could. I always wanted to be an entrepreneur, I just wasn't sure what I wanted to do. I tried all sorts of things from selling money bags on eBay (don't ask) to selling hen party bags, gym starter kits and I even sold pretty much my entire wardrobe once (that was pretty stupid) and when I had exhausted all of my ideas and none of them worked, I decided it was about time I go to University in the evenings and study to do something that would give me the wage I desired.
After 4 1/2 years of studying to be an accountant, I finally passed my last exam a week before my son was born and became AAT qualified. My aim was to become as qualified as my brain would allow, although sadly I am not academically very bright and AAT was a huge challenge for me therefore, I was never sure how far I could actually go with it.
After having my son, I began writing and fell in love with blogging and everything it entails – it was like my therapy when times were tough as a new mum. I wouldn't say I am a particularly good writer but I enjoy it. To support my blog, I also built a family directory within my website which enables parents up and down the UK to find out what is on for them and their families within their local town. My aim for MyBump2Baby is for it to become "the Trip advisor of the Baby, Toddler and Family world".
One Year on
The MyBump2Baby website has gone from strength to strength and within only one year the websites domain authority is already 30 (which virtually never happens within a year). We have 5000+ listings of businesses, groups and events. I have launched a free MyBump2Baby app which is a great resource for mums on the go and MyBump2Baby is now the UK'S fastest growing baby, toddler and family directory. So all in all my new business has had a fantastic and unbelievable year.
I will not lie to you and say it has been all rose petals, most days have been hard and some completely unbearable. There were times when I haven't got the results I wanted right away and thought "oh FFS… I can't be bothered anymore" but the love for my business is what kept me going. If I didn't love my business and I didn't have passion for it, I would have quit ages ago.
Work, Work Work…

What people don't understand is that there is so much more to your business than the end product, I have had so many people saying "you're so lucky hardly working…" and I would have thought the same just over a year ago, I mean think about it – all that person sees is a perfectly built website and app and a few blog posts here and there… what they don't see is the constant maintenance of the site, the guest posts to get our name out there, the countless phone calls with businesses wanting to advertise through our directory, the scheduling of posts, the reading and keeping up to date with social media changes, constantly working on SEO and that is not the half of it.
I was totally oblivious to how much work is involved before I began my business ventue and I am not claiming to be an expert in business because I am most certainly not. I have however, spent a lot of time researching and putting in 100% effort in to every aspect of my business and I want to share with other mum's who are interested in becoming an entrepreneur with my simple hints, tips and helpful articles on all of the different aspects when starting a business to hopefully save you a lot of time and earn you a lot of money.
Sign up to my newsletter to receive helpful articles on becoming a successful entrepreneur https://www.mybump2baby.com/subscribe
Carla is the founder of MyBump2Baby. Carla has a huge passion for linking together small businesses and growing families. Carla's humorous, non-filtered honesty has won the hearts of thousands of parents throughout the UK.
She has previously written for the Metro and made appearances on BBC News, BBC 5 live, LBC etc. Carla is a finalist for Blogger of the Year award with Simply Ladies inc. Carla is also the host of the popular Fifty Shades of Motherhood podcast and The MyBump2Baby Expert podcast.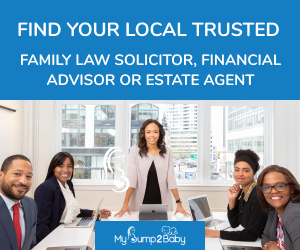 https://www.mybump2baby.com/wp-content/uploads/2017/11/why-i-decided-to-become-an-entrepreneur.jpg
315
560
Carla Lett
https://www.mybump2baby.com/wp-content/uploads/2016/10/Logo-MyBump2Baby_transparent-bg-1-1.png
Carla Lett
2017-11-06 21:41:23
2018-06-10 20:10:02
Why I Decided to Become an Entrepreneur