Decorating a Small Nursery on a Budget

Decorating a baby's nursery can be so much fun, although with the pressures of trying to compete for the best nursery and extravagant ideas, it can get expensive. Today, we're giving you some tips on decorating a small nursery on a budget. 
We've all been there, scrolling down Pinterest for numerous hours a day, you've seen loads of amazing ideas for your baby's nursery. You've searched everything that has caught your eye and you've got a total figure, only…your bank account doesn't agree. 
The truth is, you don't need to spend a fortune to decorate the perfect nursery for your baby. 
Decorate the Nursery yourself
You don't need to hire a decorator to come and paint the walls in your baby's new room, you can do it yourself! If you aren't the arty and creative type, why not have a look around for some nice wallpaper that might be easier for you to fit? Many people think they have to spend lots of money on something for it to look good, but that's not always the case. Choose some paint or wallpaper that you like and take your time with it, you might really enjoy it and you'll feel extremely proud of yourself by the end of it. 
Top quality, low price
Bedding can be expensive, but when you're buying bedding for your new baby, it's almost certainly not going to last very long. So, we suggest getting down to your local town centre and choosing some high quality, inexpensive bedding. Try to pick a pattern that you'd like to use throughout the whole room, or, if you've already sorted the wall decorations, try to match the bedding with that. 
Long lasting furniture
When you're expecting a baby, you always want to buy the cutest pieces of furniture, however, if you're on a budget, this might not be the best choice for you. Instead, try purchasing furniture that you can tell will last for years to come. Your baby will need a dresser and perhaps a wardrobe, but there's no need for these to have a baby themed design on them. It will save you money in the long term if you don't have to update their furniture when they've decided they've grown out of it all. Why not have a look on your local Facebook page for people giving away furniture? This would save you lots of money!!!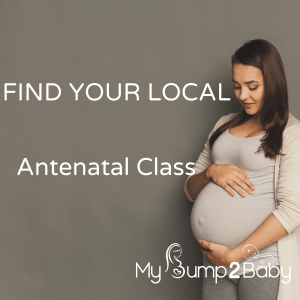 Bursts of colour
Trying to add a bit of flair to a room can feel like a tough task when you're trying to decorate a nursery on a budget, but one really easy and inexpensive way to do this is to buy a brightly coloured doorknob or a couple of bright photo frames to go up on the wall. These bursts of colour will make a massive difference to the room. Like we said earlier, just try to stick to a certain colour scheme and you won't go far wrong. 
Saving time
Shopping online can be really helpful when you're purchasing new furniture on a budget, not only do we have second hand selling shops but you can also compare various products on price and quality quite easily before you make any decisions. This can save you a lot of time, so you can shortlist a few products that you definitely want to see in person before you buy them.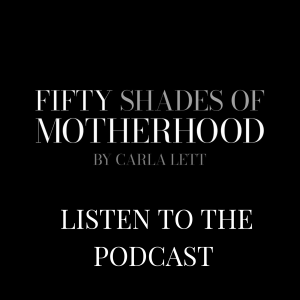 Shop Second Hand
Don't be afraid to buy some things second hand, such as dressers or decorative photos. A lot of the time, these products are still in fantastic condition with a lot of life still in them. Or, if they need a bit of work putting into them, why not take them on as a small project? They might only require a couple of layers of paint and they'll be like brand new again. 
Decorating your baby's nursery doesn't need to drain your bank account. You can find everything you need at certain shops, that are high quality and don't break the bank. Just make sure you shop around and follow a simple design, there are plenty of extras you can include that will provide bursts of character in your baby's nursery.
Hi, I'm Emma and I'm MyBump2aby's family law, protection and financial editor. I'm passionate about better-informing parents on their choices when it comes to family law and family protection and financial matters.
https://www.mybump2baby.com/wp-content/uploads/2020/07/Decorating-a-Small-Nursery-on-a-Budget-.png
630
1200
Emma Stevens
https://www.mybump2baby.com/wp-content/uploads/2016/10/Logo-MyBump2Baby_transparent-bg-1-1.png
Emma Stevens
2020-07-07 12:50:30
2020-11-17 05:04:02
Decorating a Small Nursery on a Budget