Diarrhea During Ovulation – Causes & Remedies
Tracking your ovulation can be a great way to help you to conceive. If you are here, then it is likely that you're wondering if there is a link between ovulation and bowel movements since you may be experiencing diarrhea during ovulation. Can Ovulation cause diarrhea?
In this article:
What is Ovulation?
To understand why you may have diarrhea in ovulation, or an upset stomach in ovulation, you must first know what ovulation is.
Ovulation is when a mature egg- which was developing within the ovary follicles- is released from the ovaries into the fallopian tubes.
Ovulation Symptoms
The flood of hormones (more specifically, estrogen) that your body receives before ovulation can cause some symptoms. These ovulation symptoms include:
Mild abdominal pain
Constipation
Cervical mucus changes
Changes in sex drive
Cervical changes
Breast tenderness
Light vaginal bleeding (also known as ovulation bleeding)
Nausea
Headaches
Changes in basal body temperature
Upset stomach
Ovulation pain
Diarrhea and Ovulation: What Causes Diarrhea During Ovulation?
Of all of the ovulation symptoms, diarrhea can be considered one of the most uncomfortable. In order to understand what causes ovulation poops, we need to understand what prostaglandins are.
What are Prostaglandins?
Prostaglandins are a group of lipids that are produced at the site which need them. Prostaglandins are produced in the majority of cells within your body and are used to deal with illnesses and injuries.
They also perform as signals which control different processes, depending on the area of the body in which they were made.
Prostaglandins help to regulate the female productive system and have involvement in the control of the menstrual cycle, the induction of labour and ovulation.
How Do Prostaglandins Cause Diarrhea During Ovulation?
During ovulation, prostaglandins are released and are involved in the creation of the inflammatory response required for your follicle to release an egg.
These prostaglandins are what begin to relax the smooth muscle tissues inside of your uterus, in order to help it to shred its uterine lining.
These very same prostaglandins can also cause the muscles in your bowels to begin to relax, which in turn, can cause loose bowels during ovulation.
You may also experience loose bowels whilst on your period, as the hormones estrogen and progesterone decline at this time of your menstrual cycle. These loose bowel movements during your period are also known as "period poops".
Other Causes of Diarrhea During Ovulation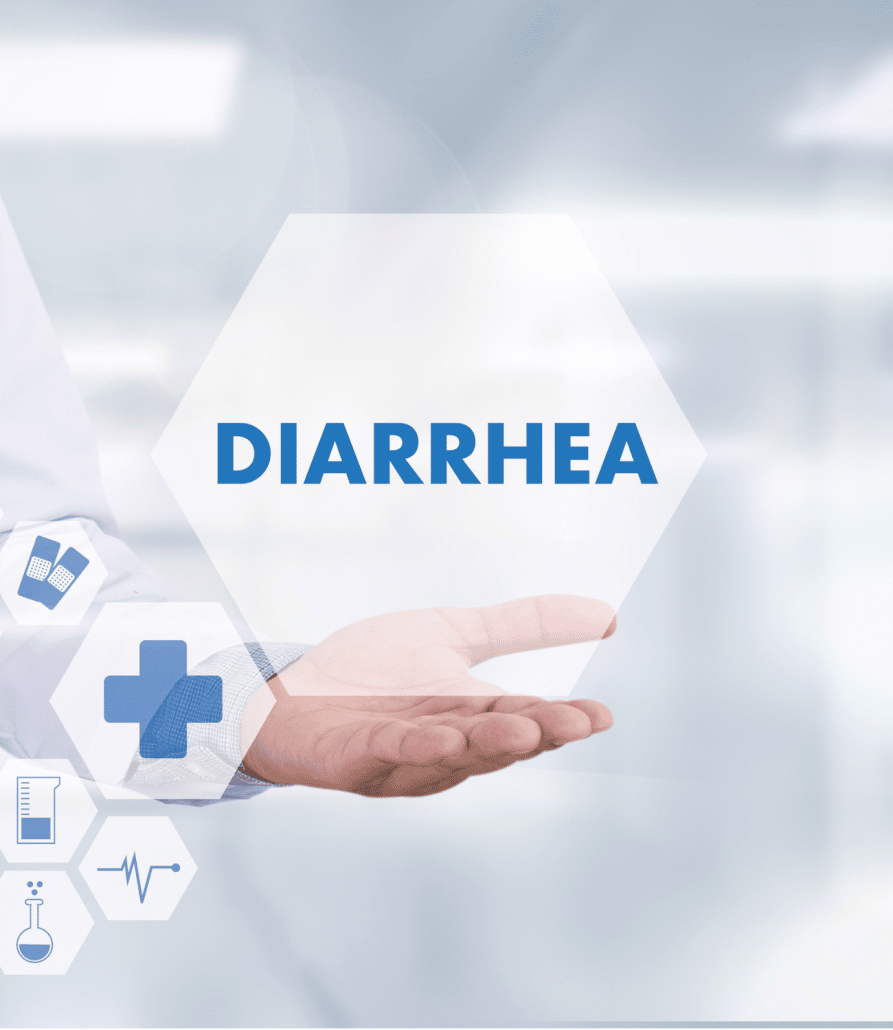 Whilst the hormonal changes and release of prostaglandins during ovulation can cause diarrhea; diarrhea may also be caused by a variety of different reasons too.
Ectopic Pregnancy
Ectopic Pregnancy can be a cause of diarrhea during your ovulation window. An ectopic pregnancy is where a fertilised egg implants itself outside of the womb- usually within one of the fallopian tubes.
Other symptoms of ectopic pregnancy include:
Abdominal pain on one side
Pain when urinating or passing a bowel movement
Diarrhea
Vomiting
Pain in your shoulder
Vaginal bleeding
Ectopic pregnancy is considered a medical emergency. If you suspect that you are experiencing an ectopic pregnancy, you should consult your nearest healthcare professional.
Endometriosis
Endometriosis- a condition where the uterine lining grows in areas outside of the uterus (including the ovaries, vagina, fallopian tubes, bowel, rectum, cervix and area and the uterus)- can cause diarrhea.
It may also be the cause of an ovarian cyst.
You can read more about endometriosis here.
Irritable Bowel Syndrome
Irritable Bowel Syndrome- or IBS- can cause diarrhea during ovulation.
Symptoms of IBS include changes in bowel habits, bloated abdomen, passing of excess gas, abdominal pain or cramping, passing mucus from the rectum and feeling as though bowels are not empty after passing stools.
You can read more about irritable bowel syndrome here.
Ovulation and Constipation – Can Ovulation Cause Constipation?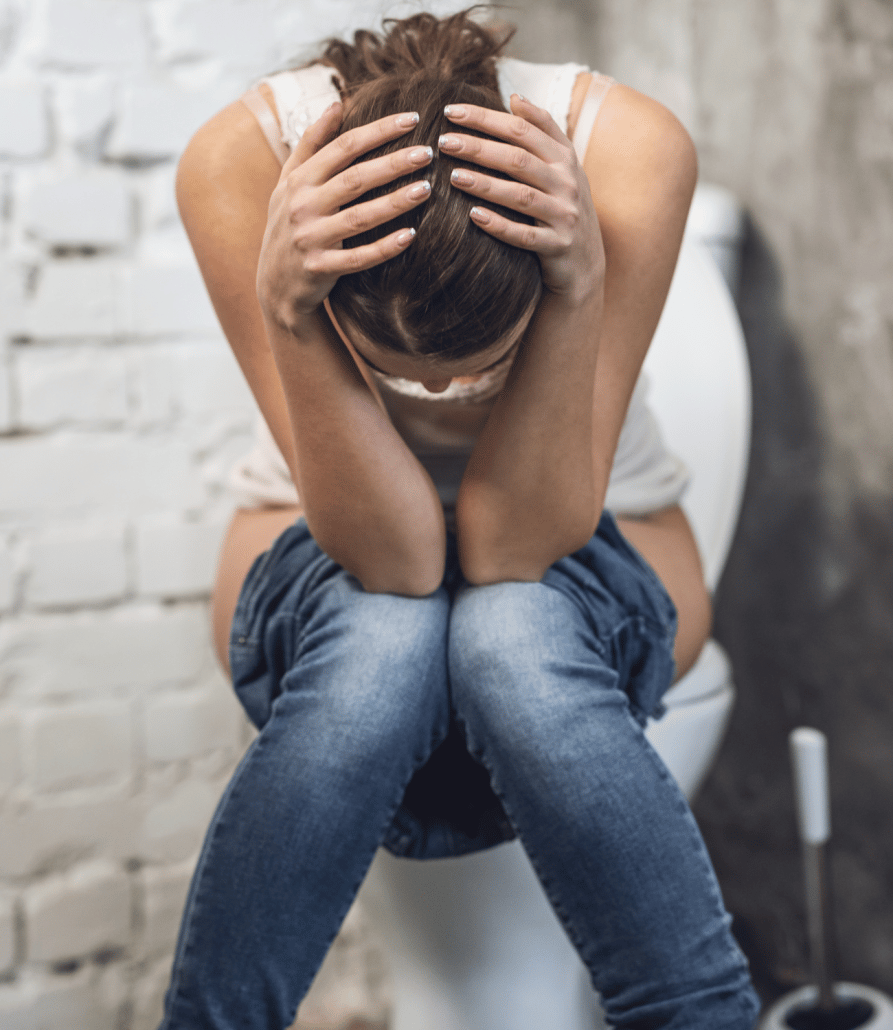 Progesterone- a hormone released by the ovaries- can cause constipation in some individuals- and diarrhea in others.
Your progesterone levels peak just before ovulation, and a high peak in progesterone can cause constipation. This means that you may experience constipation during ovulation.
Other Causes of Constipation During Ovulation
Endometriosis
Irritable Bowel Syndrome (IBS)
How to Ease Digestive Symptoms During Ovulation
We have discussed that during ovulation and during the period phase of your menstrual cycle, you can experience some troubling digestive system issues- such as constipation and diarrhea. Below are some ways to help ease the digestive symptoms:
Probiotics
Probiotics are "good" live bacteria and yeasts. They can be used to help with digestive problems.
There are several kinds of probiotic bacteria. These include:
Bifidobacterium – This "good" bacteria can be found in some dairy products, and can help to ease digestive problems.
Lactobacillus – Lactobacillus is one of the most (if not the most) common probiotics. This probiotic is commonly found in yoghurts. This form of probiotic can be used to aid in easing diarrhea, and certain types of the bacteria can be used to help people who are lactose intolerant.
Saccharomyces boulardii – This is a yeast found in probiotics and can help to prevent/ease diarrhea and other digestive problems.
Calcium
Calcium can help to ease diarrhea and other digestive issues caused by PMS. Calcium can be bought over the counter, or found in a variety of foods, such as eggs or milk.
Fibre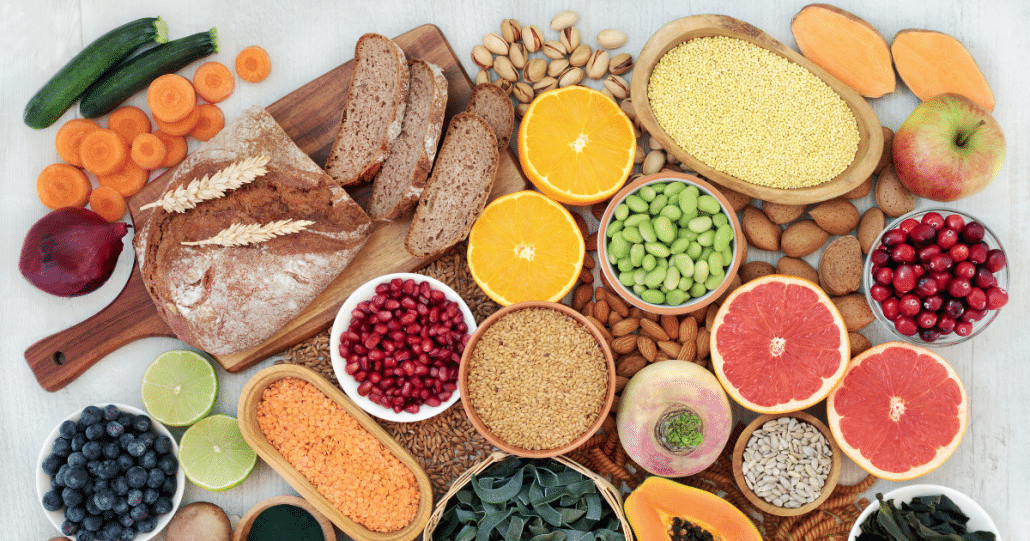 Fibre can help to ease constipation as fibre is not digested, so gives your stools some bulk.
Examples of foods containing fibre include spinach, barley, apples, bananas, beans, oats, grapes, oranges and more.
You can also buy fibre supplements. You should consult your health care professional if you are thinking of buying fibre supplements.
Hi, I'm Louise- mum of one to a little boy called Mason.
I am the Digital Marketing and Admin Assistant for MyBump2Baby.
I enjoy working to provide excellent service to MyBump2Baby's growing families.
Nice to meet you!
https://www.mybump2baby.com/wp-content/uploads/2022/02/Diarrhea-During-Ovulation.png
630
1200
Louise McCamily
https://www.mybump2baby.com/wp-content/uploads/2016/10/Logo-MyBump2Baby_transparent-bg-1-1.png
Louise McCamily
2022-02-28 14:42:02
2022-08-17 11:29:29
Diarrhea During Ovulation - Causes & Remedies