This iconic slogan was from when Avon started in the UK and is often quoted at me still. Since then, Avon has grown to be one of the top UK beauty brands. You don't meet many people who say "Avon – what's that?" Normally, I find that people are snatching the book from my hands!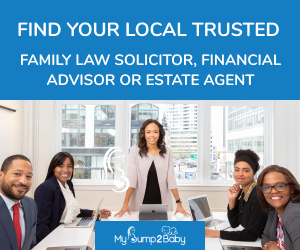 Totally flexible, with unlimited earnings, Avon is sold through independent Avon Sales Representatives – nearly 6 million of us, in approximately 70 countries across the world.
The typical picture of "the Avon lady" is she calls at your door, leaves a brochure with you, collects your order and then delivers it. She's friendly, she's knowledgeable, she loves chatting about makeup, and she's still using paper brochures. Well, yes, some of us still work that way.
But Avon has undergone a revolution recently. Some of the top sellers in the UK – selling over £100,000 of products each year – work entirely online. They never see their customers – but they still talk to them. They still provide great customer service. And they are not all women. Many of the top earners are men. And when I ask them the men say they too are honoured to be part of the company that still proudly declaims that it's "The Company for Women".
Make it big or keep it small. Online, offline, both. Avon reps come in all shapes and sizes, from the mum chatting at the school gate to the business woman who sells Avon full time and inspires her own team of representatives. From someone making a little extra to spend on treats to those earning £100,000+ a year (and before you scoff, then I personally know two Executive Leaders earning £60,000+).
Avon truly is for everyone.
Fancy becoming a beauty expert but don't know where to start? – there's online and offline training
Stuck with something? – there is the Avon family to support you; reps who will go out of their way to help a fellow rep
Fancy winning a holiday? or a car? or £1,000? – incentives are open at all levels
And above all there are great products – products that sell themselves.
I have been selling Avon for 8 years, and I've changed how over the years. I started small, then moved to full time building a team of other successful reps, and now I do it alongside a full-time job. That is Avon flexibility. I love it – I love seeing my customers, the products, helping my team. I never dreamed I could sell – but it turns out I can!
I too am proud to be part of the company that puts mascara on lashes and food on tables. That fights wrinkles with one hand and breast cancer with the other. That knows the value of a perfect lip, but still speaks out against gender-based violence and for women's financial independence. This is the company that not only brings beauty to doors, but also opens them. This is Avon. The company that for more than 130 years has stood for beauty, innovation, optimism and, above all, for women…
This article was written by Stephanie, a long standing Avon Representative, if you would like to contact her to discuss working from home opportunties you can email her via [email protected] alternatively you can find your nearest Avon Rep by searching in the flexible working category in our directory.
Carla is the founder of MyBump2Baby. Carla has a huge passion for linking together small businesses and growing families. Carla's humorous, non-filtered honesty has won the hearts of thousands of parents throughout the UK.
She has previously written for the Metro and made appearances on BBC News, BBC 5 live, LBC etc. Carla is a finalist for Blogger of the Year award with Simply Ladies inc. Carla is also the host of the popular Fifty Shades of Motherhood podcast and The MyBump2Baby Expert podcast.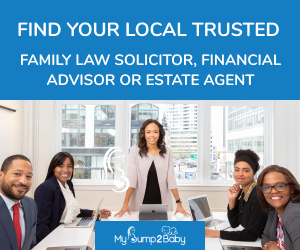 https://www.mybump2baby.com/wp-content/uploads/2018/11/avon.png
146
146
Carla Lett
https://www.mybump2baby.com/wp-content/uploads/2016/10/Logo-MyBump2Baby_transparent-bg-1-1.png
Carla Lett
2018-11-22 23:06:20
2018-11-22 23:06:20
Ding Dong, Avon Calling