Disclosure: Some of the links within this article may contain affiliate links, meaning at no cost to you, we may get commission if you decide to make a purchase through one of the links within the article.
At MyBump2Baby we feel it is important to share real-life stories to raise awareness and support other people going through similar experiences. Today Lizzie Dean shares her disabled pregnancy story so far…
My Disabled Pregnancy Story by Lizzie Dean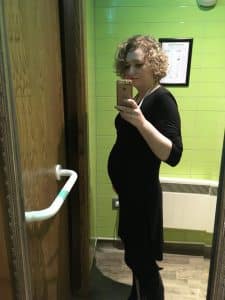 Coming off the Pill
So my story began 6 and a half years ago, back before I became disabled, when my husband and I finally got married after 7+ years together. We decided to start trying for a baby and I came off the pill. My husband was ill with mental health issues, and we had a lot of trouble getting past the physical hurdle of getting pregnant. 3 and a half years ago, just as my husband was beginning to recover from his mental breakdown and life was getting back to normal, I became ill myself in November of 2016.
My Diagnosis with Episodic Ataxia
It started like a virus, then quickly became daily periods of overwhelming dizziness, nausea, vision and speech issues, falling over, pins and needles and loss of motor skills in the hands and feet. It didn't clear up and after a few months I started my hospital journey – I went through so many different departments (ENT, Audiology, Ophthalmology, Radiology, Neurology, Genetics) and was tried on many different drugs – but the answer as to why these attacks were happening eluded us all. As time wore on my symptoms got progressively worse to the point where I can't stay upright for any length of time, and once I start standing or walking I quickly deteriorate into an attack, which often results in falls or what look like strokes. I was finally diagnosed with Episodic Ataxia, for which we are still trying to identify the underlying cause (genetic, mechanical issue in the brain etc).
My Work Didn't Understand
My work we're never very understanding or supportive of what was happening, and blamed me both for the illness itself, and for the lack of a clear diagnosis – both of which were obviously beyond my control. My father (who has also been clinically diagnosed with ataxia) and brother have similar symptoms but live abroad, and it took a long time for us to get bloods organised for cross-generation genetic testing, which we are still currently awaiting the results of.
After almost 3 years my work decided that they wanted to try and medically retire me, and I was asked to submit to questionnaires to my medical consultants, and then to hand in my resignation. Without my income we knew we would be forced to sell our house and move near my in-laws, to a house that they rented for us whilst we sorted out our new financial situation. I found out a week later that I was pregnant.
We had given up on the idea of trying to get pregnant…
This was such a huge shock as we had given up on the idea of trying to get pregnant while we searched for answers, but also a huge silver lining at a time when everything I had ever worked for (career, sports hobbies, my house, my allotment etc) was all disappearing forever.
M

y pregnancy and parenting journey would now be as a disabled parent rather than the active, able bodied woman I had been before…..
Once we had settled into our new home the reality hit in that unlike the picture I had had in my head 6 years before when we got married, my pregnancy and parenting journey would now be as a disabled parent rather than the active, able bodied woman I had been before. There would be no maternity leave and maternity pay, and no money to pay for the new baby or the things we would need. We didn't even know where we would be living.
I began trying to find information on adaptations other people with similar episodic disabilities had found to work for them, or other stories of parents with disabilities – and found that there was shockingly little information to be found, and no clear central government or NHS information source.
My Pregnancy…
As my pregnancy progressed I was booked in by the midwife, who told me that I could get support from Social Services after the birth and left it at that. She also placed me in the high risk category, and referred me to an obstetrician at the local maternity hospital unit.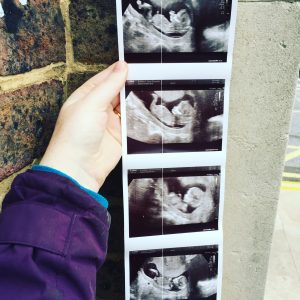 As all of this was unfolding, my neurologist up in London and my local GP discovered that there was something strange about my circulation, and upon investigation that my heart rate spiked and blood pressure dropped when I went from lying to sitting/standing, and did not regulate itself. I needed to be referred to a cardiologist to see if the problem was with my heart or my autonomic nervous system, and it needed to be resolved urgently before I went into labour, as my obstetrician would change my birth plan based on what the cardiologist said about my heart. I was given an urgent 2-3 week referral to Cardiology in the first week of January 2020, but wasn't offered an appointment until the end of April! As the cardiologist would need to order tests following the initial consultation, and then arrange a follow up appointment to go through the results with me, I had to get PALS involved to fight for an earlier appointment, which we managed to bring forward to the end of March. I am due at the end of May 2020.
Meanwhile my midwife and the ladies from the NHS "One Life" and "One You" services were helping me with various things like applying for my blue badge, disability benefits and an early referral to social services – all of which take a long time to resolve and involve an insane amount of bureaucracy.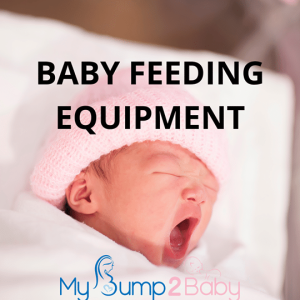 My GP wouldn't organise an occupational assessment of my new home and parenting adaptation needs, and insisted social services would need to arrange that. Child social services refused to take me on as there was no risk of child protection issues to the baby, and adult social services wouldn't take me on as it was to do with pregnancy and motherhood and they wanted child social services to take me. To cut a long story short I still haven't had an OH assessment and the equipment I need to mobilise around the home or any advice on adaptations to help me physically care for the baby.
The midwife provided me with a link to disabledparent.org.uk which was supposed to be a website with all of the information I might need on it – but the website has technical problems and none of the links to information pages work. I emailed the website team to tell them about the issue and hopefully get it fixed and received no reply – it has been several months now and the website is still broken.
As My Pregnancy Progresses….
As my pregnancy progresses my mobility becomes more and more of a problem, and I now require more equipment to transfer and mobilise – which I am having difficulty getting hold of without an OH assessment or the funds to buy privately. My midwife believes that I may need to be induced or have a planned C section early if my mobility becomes too difficult.
During the pregnancy I also suffered terribly with HG (Hyperemesis Gravidarum – acute morning sickness leading to starvation/dehydration) and fatigue. These complications are apparently very common with balance issues and dizziness, and with pregnancies in disabled women in general. I was eventually medicated successfully against the HG and was able to keep some food down by week 20, and then finally to regain some of the weight I had lost. I have since passed my initial pre-pregnancy weight and am now gaining weight (and girth!) successfully. Not related to my disability there have also been other complications as I am RH Negative blood type so had to have an Anti-D injection, and my family history of blood clots combined with my immobility meant I needed to start daily self-injections of the blood thinner Clexane at 28 weeks for the remainder of my pregnancy, and wear compression socks 24/7 throughout.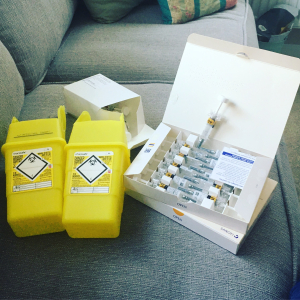 Coronavirus Pregnancy means Quarantined
Finally to round off a complicated pregnancy the Coronavirus has now struck the UK, and following government advice, I am now quarantined to my house for my own safety for the next 3 months. I fall into the vulnerable category on several counts due to my chronic neurological condition, potential chronic heart problem, and pregnancy. The "shielding and social distancing" scenario does not make much difference to my everyday life as I was pretty much housebound anyway, but it does add an extra layer of complication to getting the support I need before baby comes.
Midwife Meeting
My midwife has arranged a meeting with the consultant midwife at the hospital where I will be having my baby to discuss my needs while I am in the hospital. This type of meeting is routine for mums to be with a disability, and includes finding out what your requirements are in terms of mobility aids (wheelchair, rollator, walking stick etc), transfer aids (grab rails, shower stool, toilet frame, monkey hoist etc) and carer assistance for transfers and personal care whilst you are in the hospital. They will discuss with you which things you will be providing and which things they will need to have on hand to support you. If you need your carer to be able to stay with you in hospital at all times (including overnight) then make sure you tell them that in advance so that they can make sure they have somewhere suitable to put you both (you may need a side room). I will then be given a tour of the maternity unit (including both the midwife led unit where I want to be, and the consultant led unit where I may end up depending on the obstetrician's decision) to see what everything is like, but also to try transferring in and out of the birth pool to prove that I can do it satisfactorily in case they need to get me out in a hurry during labour. This is essentially both to familiarise you with the setting and adaptations available, and for them to carry out a risk assessment and add any things missed on the birth plan in terms of additional disability related support that they will need to provide.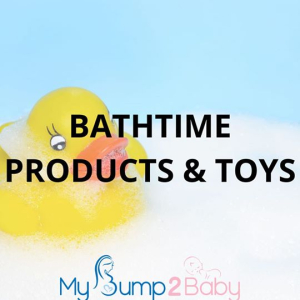 My "One You" lady hooked me up with a charity called Home Start, who are going to send a volunteer to help me once a week as I start out on the parenting journey to offer both emotional and practical support.
I went to several mobility aid shops, and online sources, trying to find information about adaptations for disabled parents and pushchairs or prams, and found that whilst many designs have been made for wheelchair/rollator compatible buggies, they haven't yet raised the funds to begin production or distribution, so you can't actually buy one anywhere. I found a charity called Demand whose team of engineers are going to help make adaptations to allow me to push a push chair using my rollator (essentially a zimmer frame on wheels with a seat), so that I can get out and about with my baby independently. There is another charity called Remap that also design and manufacture custom adaptations for disabled people in the UK in the same way as Demand.
Stigma around Being a Disabled Parent
When I was out shopping for baby items (very obviously pregnant with a huge bump at 7-8 months) people kept asking me who was having the baby. I found this very distressing – that because I was obviously disabled people assumed the baby wasn't mine, and failed to even look at me clearly to see that I was heavily pregnant. There is a lot of stigma around being a disabled parent, and most of it is not even conscious or intentional. However some people may ask you how you are going to be able to look after a baby when you are disabled – this is particularly distressing if you are asking yourself the same question! Everyone I have spoken to who has had a baby and is disabled says it's not actually a problem and you find a way around every hurdle, but the doubt will make you doubt yourself more – try and ignore it!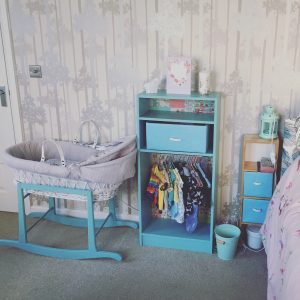 My maternity ward at the hospital isn't very disabled friendly – it's an older building and was never designed with accessibility in mind. It doesn't have a disabled bathroom (despite them wanting urine samples), and there is not adequate space to manoeuvre a wheelchair or rollator to get into the nurses station or consultants rooms, and there was no blue badge parking at the maternity ward so you had to pay full price. They also expected me to be able to walk all the way across the hospital campus to the pharmacy on the far side to pick up a special prescription for Clexane – which was far too far for me – so take an able bodied person with you to appointments if possible or you will have to wait for a member of hospital staff to be free to assist you. Also if there isn't an accessible bathroom on site, consider asking for a urine sample pot for next time before you leave each appointment, so that you can go to the bathroom and prepare the sample at home.
The children's centre in my local town where ante-natal classes, midwife clinics, and baby groups are normally held is not accessible. They have no disabled parking, and you have to walk along a narrow pot-hole strewn alley to get to the entrance. My midwife immediately realised the problem and so my midwife visits have all been at home, my antenatal classes are in a town 30 minutes away where the hospital is more accessible, and I will need to attend baby groups and breastfeeding/weening/weighing clinics etc elsewhere too.
As there wasn't any information provided by the government or NHS on being a disabled parent and adaptations that might help, I have also been in touch with many different disabled parents via word of mouth contacts on Facebook – whilst none had my exact situation (2 have MS, one has spinal injuries, and one has epilepsy) they were able to give me some great advice that was applicable to my situation: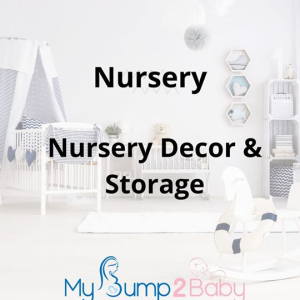 Get a baby sling/carrier. Your fall risk is greater if you don't have your hands free to use mobility aids or grab rails, and whether you fall holding your baby in your arms, in a carrier, or in a car seat or Moses basket, you will protect your child in the fall automatically. It is better to reduce the fall risk and your ability to react by keeping your hands free.
Make sure that you have everything you need to take care of the baby on the ground floor. I live on the ground floor anyway with our bed in the living room, but we have been given a plastic baby bath which we can keep downstairs so that I do not need to ever carry the baby up the stairs (which is the biggest area for fall risks).
Adapt tasks like nappy changing stations to a height that suits you – for example I need to be sitting down almost at all times, so I will need to change the baby seated. I also want to reduce the distance I need to take the baby to get to the nappy changing supplies, so I should have them handy in each room I will spend time in.
Breastfeeding will make life easier when you have mobility issues as it avoids getting up and going to the kitchen at all hours of the day and night to prepare feeds and sterilise bottles.
Invest in a tumble dryer as the amount of baby laundry (especially if you intend to use reusable cloth nappies) will cause fatigue if you need to line dry and physically hang out and take in multiple loads a day.
Avoid any baby clothing with buttons if you have problems with your motor skills in your hands – poppers and Velcro are your friends. Also avoid any maternity bras with hook and eye fasteners – instead look for cross-over wrap style crop top stretchy maternity bras.
If you have the back seats of your car down permanently to accommodate your bulky mobility aids, then you will need to get specialist advice on choosing a car seat that can go in the front seat of your car, and you will need to disable the passenger side air bag. Ideally the car seat will also easily work in another vehicle if you plan on going anywhere with other adults/kids in a larger vehicle with more seats, so seat belt attachments may work better than isofix.
Look at the overall height of cots and of the front cot rails (or Moses basket stands, next to me cribs etc) in terms of your ability to reach in and pick up baby. Maybe set the bed up and then practice with a weighted doll or something that weighs the same as or more than the average newborn baby. Make sure that you can safely pick the item up over the sides of the bed at all the different mattress height settings. You may need to have your cot/crib/bassinet adjusted to make it taller or shorter depending on your needs.
Make sure you can fit your pram and mobility aids and car seat into the car at the same time – these are all surprisingly bulky and you may need to play Tetris to work out how best to make everything fit.
If you have attacks (or seizures, fainting episodes etc) that leave you incapacitated to look after the baby for a period of time, set up safety protocols to get help. This could be a personal alarm that alerts someone if it detects a fall, training your Alexa or other smart device with voice commands to send out an SOS, wearing a lanyard with a "what to do if I have an attack" card on it to alert passers by on how best to assist you, setting up a key-safe on the outside of your home so that friends/neighbours or the emergency services can get into your house when they receive the alert that you have had an attack to care for both you and the baby, and training any toddlers or older children in what to do if mummy has an attack.
Based on my personal experience of trying to prepare to be a parent with a disability in 2020 my advice would be:
Get applying for all the support you think you may need ASAP because it's a mine field and everything takes forever to get set up.
Get advice directly from other disabled parents – even if you don't know any personally, your friends on social media may know someone and be able to hook you up. Their situation doesn't need to be an exact match to yours for their advice to be helpful! You may need to ask various disabled parents to gather all the advice you need for your situation as every disability is different, and even two people with the same diagnosis will not necessarily have the same issues.
Be prepared for the fatigue and pace yourself – get started with your baby shopping, hospital bag packing and nesting early as it will take a lot longer than you think.
Being disabled often comes with financial issues – so you may be worried about the expense of having a baby. If you need to prepare for baby on a budget definitely look at second hand items via gum tree, facebook marketplace, eBay and other classifieds. Also look at Swap Shops in your area where you may be able to swap baby clothes for the next size up – I received donations from friends of toddler clothes and girls clothes to swap on my first visit for newborn boy clothes. Ask friends and family who have had children recently if they can donate you any baby clothes or equipment – even if they had the opposite gender to you they may have some gender neutral bits and every little helps! I was able to source absolutely everything second hand for less than £180 (except the car seat which we were given for Christmas by my in-laws and was purchased new and was the only item I didn't include in the £180 total, and the mattresses which I bought new off Amazon which were included in the total cost – these were bought new for safety reasons) – including cot, cot mattress and sheets, Moses basket with stand and sheets, bouncer chair, baby bath, high chair, a second hand Cossato travel system with both the pram and buggy attachments, manual breast pump with steriliser and bottle, nappies (both 30+ cloth and 3 packs of disposable newborn size for the hospital), wipes (both cloth and 2 packs of disposable), night light, blankets and sleep sacks, 0-3 month clothes and 3-6 month clothes, bibs, muslins and all the other little miscellaneous items. Don't forget to pick up your free Bounty packs too! Breastfeeding and cloth nappies/wipes, and making your own baby food also appear to be great longer term budget choices too – but that really depends on if it works for you personally and if your energy levels can handle the extra work non-disposable options involve.
Don't expect it to be easy to find information on being a disabled parent – unfortunately my experience has shown that the UK is very disjointed and lacking in terms of providing a clear central location for disabled parenting information, and you will need to be your own advocate and get the help, support and advice that you need for your situation.
Check accessibility at clinics and hospitals as many maternity services are not geared up for disabled parents. It may be easier to travel to a hospital slightly further away which is accessible rather than use the one closest to your home.
Prepare in advance for that special disability assessment meeting with the consultant midwife from the hospital where you intend to give birth. There is no reason why you can't have a birth plan outlining the birth you want, and if there are no pregnancy or labour specific risks you might even be able to have a natural midwife led birth if that's what you want. The more you prepare the more in control you will feel leading up to the birth.
In update the Coronavirus has changed things since I wrote this – midwife and all other home appointments from my support health workers have been cancelled due to social distancing, and my hospital consultants appointments are now all telephone calls. The two charities I mentioned (Home Start and Demand) are now suspended until further notice, and both face financial ruin and may no longer exist after lockdown lifts, so the services they were scheduled to be providing may not materialise now if they go under. I am still waiting on an ECG and 24hour holter monitor from the hospital to confirm there is nothing wrong with my heart before labour, but have been given a provisional diagnosis of POTS (Postural Orthostatic Tachycardia Syndrome) over the phone by a cardiologist, following an episode where I fainted. After fainting I had to go to the hospital to be checked out for injuries at A&E and then to Maternity so they could check up on the baby, and had to have a booster injection of the Anti-D as falls when pregnant with a rhesus negative blood type put you at higher risk of developing Rhesus Disease.
Occupational Health have finally been in touch via Adult Social Services and will now be doing a video call assessment to try and determine my needs, and although the OHT has never had to assess a pregnant disabled mum to be for baby care adaptations before we are going to give it a go together.
Latest Update
As far as it stands at the moment my husband will be able to stay with me all the time at the hospital when I give birth as my carer, as there are not enough HSAs to help with my physical needs when they are short staffed due to the coronavirus.
My appointment with the consultant midwife and tour of the hospital facilities are both probably cancelled, as are our antenatal classes and 36 week ultrasound scan. Regular able-bodied mothers are currently being told partners can only attend for active labour In a delivery room and are not allowed on the general maternity wards or to attend theatre in C sections.
I have also been told that homebirths and scheduled inductions etc are currently not supported, although the situation is changing daily. Currently only one birth partner is allowed, and once in the delivery room they are not allowed to leave and re-enter so we are being advised to bring absolutely everything we might need including a pillow, food for partner, drinks etc and not to leave anything in the car outside but to bring everything into the room.
https://www.mybump2baby.com/wp-content/uploads/2020/03/Disabled-pregnancy-story.png
600
800
[email protected]
https://www.mybump2baby.com/wp-content/uploads/2016/10/Logo-MyBump2Baby_transparent-bg-1-1.png
[email protected]
2020-03-18 13:45:07
2022-08-08 13:15:17
Disabled Pregnancy Story