Discharge Before Period VS Early Pregnancy

In a method called the Cervical Mucus Method, many women track their cervical mucus and discharge throughout their menstrual cycle, to help them identify when ovulation may be, and also, whether they might be pregnant.
Distinguishing between discharge before your period and discharge during pregnancy can be difficult- after all, it has very many similar characteristics.
This handy article will help you to identify, accurately, whether the vaginal discharge and cervical mucus you are experiencing are due to pregnancy or your oncoming menstrual period.
In this article:
Why Do We Have Vaginal Discharge?
How Does Vaginal Discharge Change During Pregnancy?
How Does Vaginal Discharge Change Before Your Period?
Discharge Before Your Period VS During Early Pregnancy
Why Do We Have Vaginal Discharge?
Vaginal discharge- all of us have it- but why? What purpose does it serve?
Vaginal discharge and cervical mucus are actually a very important part of reproduction- in fact- it is our cervical mucus that both allows and prevents pregnancy at different points of our menstrual cycle.
Vaginal mucus can also tell us a lot about our reproductive health, such as whether we are fertile, infertile, or whether we have a vaginal infection.
Identifying Vaginal Infections
Vaginal infections are certainly no fun. It is important that if you believe that you are suffering from a vaginal infection, you receive the appropriate treatment as soon as possible, to prevent it from worsening.
But how can we tell if we have a vaginal infection?
That's where vaginal discharge plays a key role!
When we have a vaginal infection, our vaginal discharge changes colour, odour and consistency, depending on the kind of infection we have.
For example:
Yeast infection – Yeast infections are often indicated by thick, white vaginal discharge that resembles cottage cheese.
Bacterial Vaginosis – With bacterial vaginosis (BV), you may develop a grayish-white discharge with a bad odour. The bad odour is often described as being "fishy".
Trichomoniasis – Trichomoniasis- one of the only sexually transmitted infections caused by a parasite- can cause a greenish-yellow discharge that is sometimes frothy.
Ability to Conceive
During our fertile window (the five days leading up to ovulation) and the day of ovulation- we have fertile cervical mucus- which is slippery, wet and clear, and has the consistency of egg whites. This is known as egg white discharge.
Egg white discharge creates the perfect environment for sperm to survive and reach the egg.
Before ovulation and after ovulation, our cervical mucus thickens. This discharge is hostile to sperm and prevents pregnancy.
If you would like to maximise your chances of getting pregnant, we recommend using our fertility planner! Our fertility planner will help you to track your menstrual cycle and find your fertile window.
Protecting Your Baby During Pregnancy
Despite the name, cervical mucus is not produced by the cervix, but rather by glands near the cervix.
During early pregnancy, a collection of cervical mucus forms within the cervical canal. This is called the mucus plug.
The mucus plug prevents harmful bacteria and infections from entering the uterus and harming the baby.
The above purposes of vaginal discharge and cervical mucus mentioned are not all! Our vaginal discharge also acts as a natural cleanser for the vagina and a natural lubricant!
Wow, who knew our cervical mucus and vaginal discharge served so many purposes?
How Does Vaginal Discharge Change During Pregnancy?
As a general rule, pregnancy = more discharge.
Around one to two weeks after conception, your typical discharge called leukorrhea (which is your usual white, creamy discharge) increases.
As you likely know, during pregnancy your body goes through a lot of hormonal changes.
These hormonal changes not only affect your mood, and present early pregnancy signs such as nausea, but they also soften your cervix and vaginal walls.
This softening of the cervix causes your body to produce excess discharge to prevent infections.
You may also notice a small amount of bleeding/spotting or pinkish brown discharge at the very beginning of your pregnancy- this is called implantation bleeding and it is caused by implantation- the process where a fertilised egg implants itself into the uterine lining.
How Does Vaginal Discharge Change Before Your Period?
Throughout your menstrual cycle, the kind of vaginal discharge you experience changes.
Like during pregnancy, your vaginal discharge also increases before your period.
The discharge you experience before your menstrual period is the same kind of discharge you experience during pregnancy: leukorrhea.
The leukorrhea typically begins around three to five days before the beginning of your period, and it is caused by the hormonal changes surrounding your menstrual period, which cause an increase in mucus production in the vagina.
If instead of your period you have white discharge, it may be a sign of pregnancy. Find out what watery discharge means.
Discharge Before Your Period VS During Early Pregnancy
In the above sections we discussed how vaginal discharge changes during pregnancy and before your period, but how can we tell the difference between the two kinds of discharge?
Is there a way to accurately identify whether the discharge you are experiencing is early pregnancy discharge or a sign of your impending period?
The main way to tell is by paying attention to the duration and quantity of the discharge.
You can also pay attention to additional symptoms, or take a pregnancy test.
Duration
Paying attention to the duration in which the increase in white, creamy discharge lasts is the easiest way to differentiate between whether the white discharge is a sign of pregnancy or your impending period.
If the increase in discharge is caused by your upcoming period, it will usually only last for between 3 and 5 days (before your vaginal bleeding from your period begins).
If the discharge is caused by pregnancy, it typically lasts for much longer.
Quantity
If you have been paying close attention to your vaginal discharge throughout your cycle, you may be familiar with approximately how much white vaginal discharge is normal for you before your period.
During pregnancy, you experience more discharge than you would before your period.
So, if you find yourself experiencing more discharge than usual, it may be a sign of pregnancy.
Symptoms
Whilst early pregnancy and PMS symptoms are quite similar, there are some symptoms which are more likely to be associated with pregnancy than your upcoming period and vise-versa.
For example, with pregnancy, you may experience some spotting (called implantation bleeding, caused by implantation- the process where the fertilized egg attaches to the uterine lining), where as, you wouldn't usually experience spotting with PMS.
Nausea and vomiting are also more likely to be due to pregnancy than PMS.
Symptoms that are more likely to be due to PMS include no bleeding and a sudden increase in appetite.
Pregnancy Test
Ultimately, if you would like to determine whether you are experiencing pregnancy discharge- you should take a pregnancy test!
Taking a pregnancy test allows you to receive accurate results and avoid unnecessary disappointment.
You can take a pregnancy test as early as five days after conception if you are using a high-quality pregnancy test.
Why not read our next article, Tips for Getting Pregnant on Depo Provera?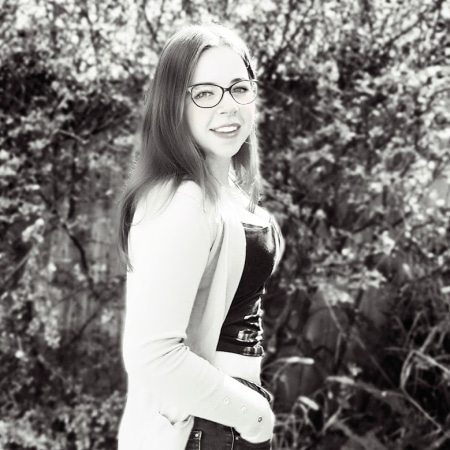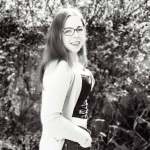 Louise McCamily serves as the Digital Marketing and Administrative Assistant at MyBump2Baby, where she has contributed to the creation and editing of more than 400 articles. She holds a prestigious Surfer SEO certification and a Foundation Degree in Software Engineering with distinction. Louise is passionate about delivering outstanding service to MyBump2Baby's expanding community of families
https://www.mybump2baby.com/wp-content/uploads/2022/09/Discharge-Before-Period-VS-Early-Pregnancy.png
630
1200
Louise McCamily
https://www.mybump2baby.com/wp-content/uploads/2016/10/Logo-MyBump2Baby_transparent-bg-1-1.png
Louise McCamily
2022-09-29 15:04:16
2023-09-12 12:56:02
Discharge Before Period VS Early Pregnancy