At MyBump2Baby, we want to ensure that families have easy access to trusted Family Law Solicitors in the UK. Through various lockdowns across the globe, divorce and separation rates have increased, making it more important than ever that the correct methods of support are in place for those who need it the most. This blog is about divorce and separation during lockdown by Family Law Solicitors in Blackburn, AWH Solicitors. 
Divorce and Separation during Lockdown | Family Law Solicitor Blackburn
Divorce and separation in lockdown | Blackburn
For many, lockdown has been a time to reflect on home life and relationships. Although lockdown can bring people together, being unable to leave the home has also contributed to bringing to light problems in marriages and partnerships across the world. As a result, many countries have reported an increase in divorces and legal separations as lockdown has started to ease. In Wuhan for example, notoriously one of the hardest hit cities in the world, lockdown is thought to be the direct cause of a doubling of divorce petitions.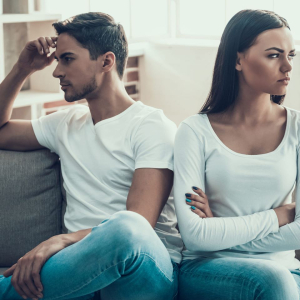 Even though lockdown is ongoing in the UK, and likely will continue for some time longer, it isn't necessary to wait to file for divorce or to agree to a legal separation if your relationship has come to an end. There may be issues in making new living arrangements, but as the property market is opening up again, and more restrictions are lifted, it is becoming easier to temporarily relocate from the family home.
Many family law solicitors continue to operate, as many can work from the safety of their home and provide their support and services through video call, phone and email, especially in the initial stages of the divorce process. Courts continue to take on cases, however they are restricted in a number of ways. At AWH Solicitors Blackburn, the family law team remains fully operational, supporting both new and existing clients through their divorces. We also support those who may be worried about the costs of a family law solicitor and may be eligible for Legal Aid, depending on the type of support they require and their means. If you are thinking about divorce, you can read the article how to get a divorce in the UK for more information about the process. If you would like more information about the costs of divorce, you can read the article: How Much Does a Divorce Cost

Domestic abuse | Blackburn
Unfortunately, due to lockdown, cases of domestic abuse have also risen. Victims of domestic abuse are likely to suffer more as they are unable to leave the home or leave their abuser. Where many were able to go to work or a friend's house, to a safe place, to escape the abuse they suffer at home, they now have had to remain inside with their abuser.
Courts continue to issue non-molestation and other protection orders to help prevent harm being done to spouses and children in homes where domestic abuse is a problem. If you, or someone you know, is the victim of domestic abuse, may this be physical, emotional or financial, there are still many forms of protections in place, and you shouldn't wait for lockdown to end to take action. Your family law solicitor will be able to help you assess your options and can support you through this difficult time.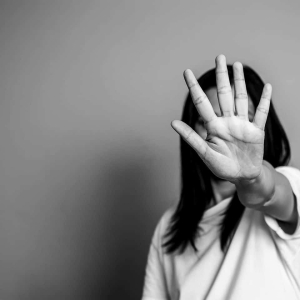 Child arrangements | Blackburn

If you are divorcing or separating after you and your ex-partner had children the process will likely be more complex, regardless of the lockdown. Arranging for where the children will live and how much contact each parent will often cause friction and could affect the children negatively too. Family law solicitors often work closely with mediators and will try to help you find a solution that both parents can agree too without proceeding to court.
Regardless of how you feel about each other, you will be in each other's lives for a long time. In the best interest of children, finding an amicable solution and avoiding court proceedings is generally the best option. However, where no solution can be reached your family law solicitor will represent you at all court hearings and take every step to ensure that you will be given the best possible outcome.
AWH Solicitors Blackburn has a full-service family law team that can help with all legal aspects regarding divorce, separation, child agreements, financial settlement arrangements and care proceedings.
Where couples have come together during lockdown, for example by first moving in together or by getting engaged, AWH Solicitors can also support cohabitation agreements and prenuptial agreements.
Hi, I'm Emma and I'm MyBump2aby's family law, protection and financial editor. I'm passionate about better-informing parents on their choices when it comes to family law and family protection and financial matters.
https://www.mybump2baby.com/wp-content/uploads/2020/05/Divorce-and-separation-during-lockdown-Family-law-solicitors-Blackburn.png
1080
1080
Emma Stevens
https://www.mybump2baby.com/wp-content/uploads/2016/10/Logo-MyBump2Baby_transparent-bg-1-1.png
Emma Stevens
2020-06-03 22:03:41
2021-12-20 15:51:52
Divorce and Separation during Lockdown | Family Law Solicitor Blackburn