DIY Changing Basket – How to Make your Own Changing Basket
DIY Changing Basket – Get the Look
First of all, don't be fooled – I am probably the most uncrafty mum on Earth; I hate crafting with a passion. I have zero patience, I hate mess and I am utterly crap at making anything but- much to my suprise- I made the perfect DIY changing basket and it cost me a total of £5.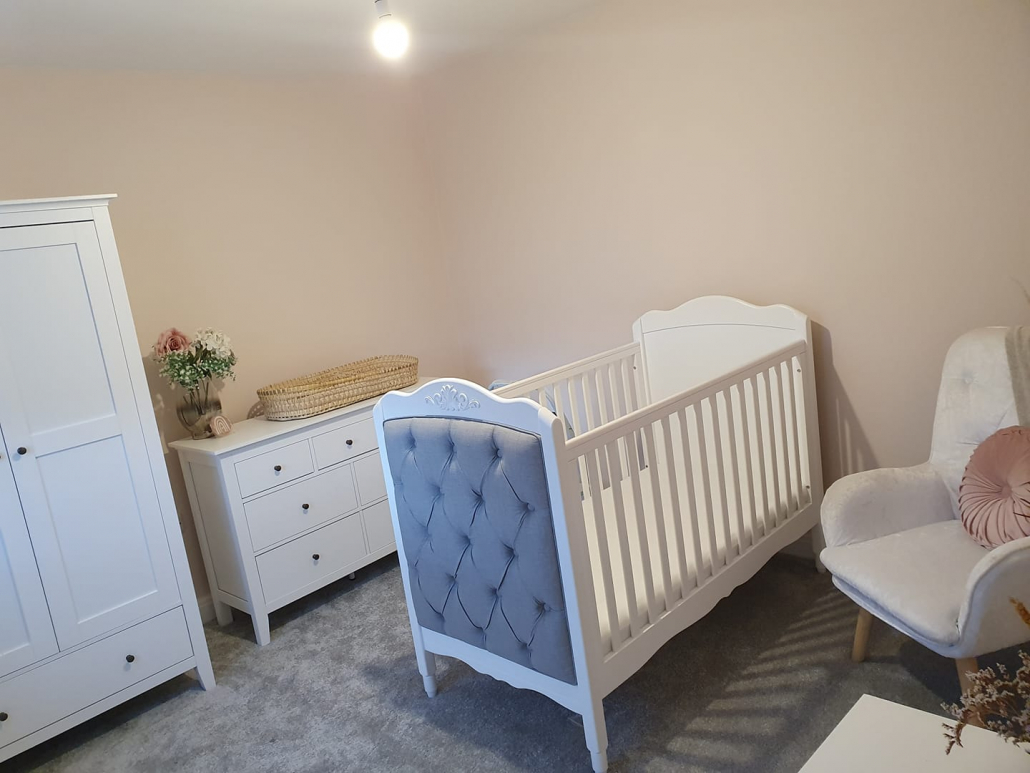 Why Did I NEED a Changing basket?
As soon as I saw a changing basket perfectly displayed in a celebrity's nursery, I knew I had to have one! It was high on my list of "must-have" accessories for my baby girl.
I started to research how much a changing basket was, and, I must admit, I was shocked. Sure …they are beautiful and they are a great idea.. but I could not justify the £70 I was quoted.
I decided that I was going to create my own DIY changing basket for my baby- and my 5 year old son decided to help. I was aware that this kind of decision could be a parenting disaster- especially with my not-so-crafty traits- but I wanted to try and recreate a beautiful, perfect changing basket before I spent £70.
Below is my easy step-by-step guide, to help you create a precious changing basket which will look beautiful in your home.
Step one – Look for a Second Hand Moses Basket
To start your project you will need a soft moses basket (one that bends and can be cut).
You can ask friends if they have one that they no longer need, or look on a local buy-and-sell page or website. Many mums are happy to sell these for a small amount- or even give them away. I didn't want to get a free one- as there may have been somebody who truly needed it- but I did find one for £5.00; the lady's baby had grown out of it so it was no longer needed. I got in touch with her via Facebook marketplace and arranged to collect it.
There are so many awesome bargains on marketplace – I love having a good nosey.
Once the item is home you will need the following tools:
A decent pair of scissors
A bit of patience
Screwdriver
Step two – Get the hood and fabric off the moses basket
Now you have your soft basket: it it time to get started!
Simply cut the fabric off the moses basket. There was a hood on the moses basket that needed unscrewing. After a search around for the right tools, we finally managed to get it off.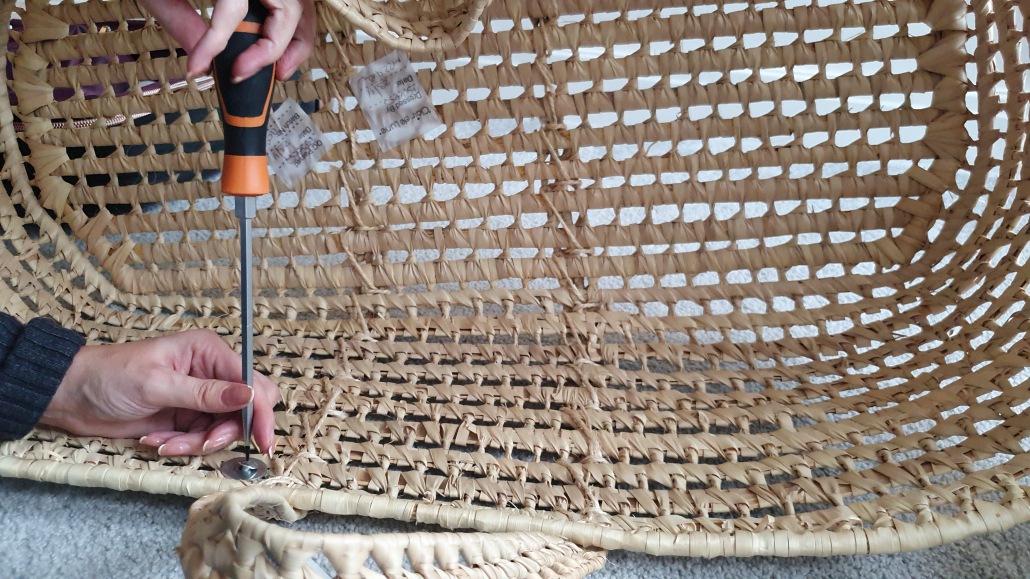 Step 3 – Remove the Handles off the sides of the basket
It is time to remove the handles from the basket; you may decide you want to put these on afterwards. I wasn't bothered about putting the handles back on the sides but, if you are, be careful you don't damage these when removing them.
You will see that the handles often can be found threaded to the side of the basket, and extend all the way to the base.
You would start by making a cut to the string that is underneath and then unravel the thread so that you don't damage the handles. George called it "unstitching" and it was a great explanation, infact, I couldn't have put it better myself. Simply undo the stitching from the bottom, all the way up to the top of the handle, and the handle should detatch from the basket. You will need to do both sides.
Step 4 – Get the scissors to the basket
Count 5 up from bottom layer and then cut all the way around…
Step 5 – Make the top smooth and safe for your baby
Ok, so you are very nearly there now! Simply unravel the pointy wooden bits from the top layer so it is all smooth and safe for your little one.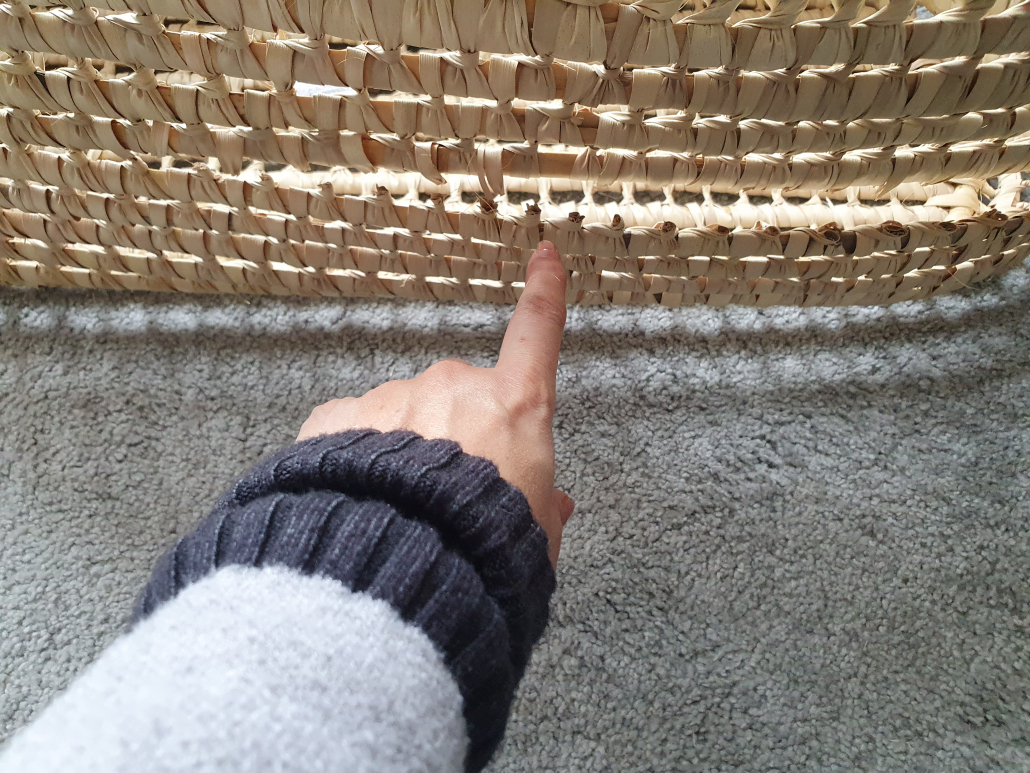 Step 6 – Optional Handles
If you would like to put your handles back on, you can do so by lining the handles up across the bottom and using the thread thread the handles back up. Make sure you check where you want to place the handles, as some baskets have handles at the top and bottom rather than the sides.
Carla is the founder of MyBump2Baby. Carla has a huge passion for linking together small businesses and growing families. Carla's humorous, non-filtered honesty has won the hearts of thousands of parents throughout the UK.
She has previously written for the Metro and made appearances on BBC News, BBC 5 live, LBC etc. Carla is a finalist for Blogger of the Year award with Simply Ladies inc. Carla is also the host of the popular Fifty Shades of Motherhood podcast and The MyBump2Baby Expert podcast.
https://www.mybump2baby.com/wp-content/uploads/2021/10/DIY-Changing-Basket-How-to-Make-your-Own-Changing-Basket.jpg
630
1200
Carla Lett
https://www.mybump2baby.com/wp-content/uploads/2016/10/Logo-MyBump2Baby_transparent-bg-1-1.png
Carla Lett
2021-10-28 14:02:48
2021-11-03 13:07:15
DIY Changing Basket - How to Make your Own Changing Basket