So… about every six months I get a crazy idea in my head and my obsessive personality takes over … I buy all the equipment I need for my new "thing" then I use it solidly for about 2 weeks and then real life takes over, I lose interest and my "thing" becomes more of a "NOthing". Am I the only person this happens to???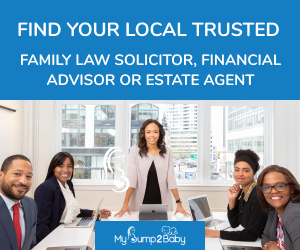 Not long ago I saw a girl reading on the train… (I very seldom get trains) but I admired from a far… how can just "read" and switch off to her homelife?… she looked so mysterious and relaxed. I was damn right jealous and I decided I wanted to be that girl so…. I went out and bought 8 nicholas sparks books. … why 8 you ask??? … It seems I love the idea of being that girl more than actually being that girl… i mean when on earth do I have time to read?.. I'm a new mother… I never get trains and I struggle to find time to even shower at the moment but I convince myself that i'll read…. Anyway that soon ended and now i've convinced myself i'm an athlete… ok… ok… I know what your thinking…. "Why???? Stop now and save yourself and your money" but to put it quite simply I can't. At this moment in time i'm at the stage that i genuinely believe i will be at the next olympics. I can't help myself. My husband came home from work today and I stood there with my hand on my hip… no "hello… how was your day?" (I feel bad about that now) it was a simple statement "i'm joining the gym".
My husband made a fair point "were already members of a gym"
My response " yeah but I don't like that one… I like this one" (for a second I heard myself and realised i sounded like a child again, but I shook it off)
My husband said "£40 per month is a lot to pay… why don't you see how much you use it first…"
GRRRR this isn't good for my new hobby/career… and i tell him "I NEEDDDDD the membership…."
So my husband being the amazing man he is just agrees with me… eventually.
Soooo here I am … it's now saturday and i've signed up to the gym… and i'm currently on the way home from sports direct with a bag of new gym clothes, trainers and a water bottle (I need to look the part) i've booked in to 7 classes next week… and my diet starts monday… Lets see how long this lasts …..
Carla is the founder of MyBump2Baby. Carla has a huge passion for linking together small businesses and growing families. Carla's humorous, non-filtered honesty has won the hearts of thousands of parents throughout the UK.
She has previously written for the Metro and made appearances on BBC News, BBC 5 live, LBC etc. Carla is a finalist for Blogger of the Year award with Simply Ladies inc. Carla is also the host of the popular Fifty Shades of Motherhood podcast and The MyBump2Baby Expert podcast.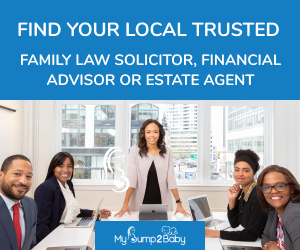 https://www.mybump2baby.com/wp-content/uploads/2016/10/blog-3.jpeg
1592
1194
Carla Lett
https://www.mybump2baby.com/wp-content/uploads/2016/10/Logo-MyBump2Baby_transparent-bg-1-1.png
Carla Lett
2016-10-23 09:35:19
2018-09-13 14:51:13
Please tell me this happens to you too??