Can you believe that almost 1 in 2 babies in the UK develop colic symptoms?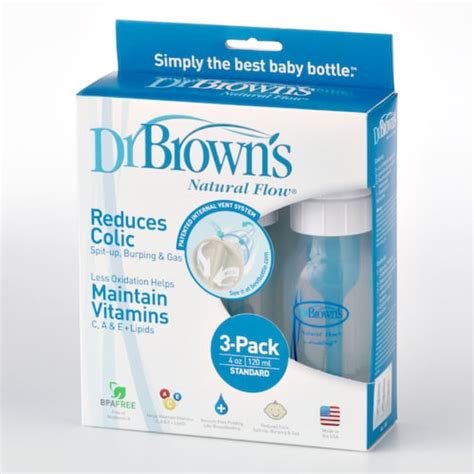 If you have ever had the displeasure of having a baby with colic, I feel your pain. It is truly awful. Not only are you walking round like a zombie, but your little one is screaming like they are in pain and it makes you feel awful and helpless. Colic can last up to 4 months – thankfully it didn't for us and to be quite truthful I don't know how I would have survived if it did.
For me the worst part about colic is not knowing what it is and why it is causing your baby so much distress. There are so many theories about what colic is but no one knows and no baby can ever tell us because by the time they can talk they don't even remember having it!
My son George had colic for about 4 weeks, we tried everything to beat it from white noise, colic drops, a vibrating chair – literally you name it and we tried it. In the end we spoke to our local doctor and he recommend Dr Browns bottles and praise the lord he did as we never looked back!
For those of you who aren't sure what colic is, read my post on "What is Colic" here.
Dr Brown's bottles were designed by a doctor in 1996, they are highly recommended to use from birth to prevent colic and if we do decide to have another baby I would be putting them on Dr Browns bottles from day one.
Now here is a stat for you 92% of UK Health Professionals recommend Dr Brown's Options for relief of colic symptoms in babies.
The vent and teat work together to bring you the perfect bottle. The vent is clinically proven to help reduce colic, burping and wind and it worked for me.
Dr Browns Natural Flow Standard Bottle Review
Dr Brown's Natural Flow Standard Bottle was the first bottle to feature an internal venting system, helping to prevent colic and wind, and is used by medical staff in a number of different countries.
Dr Brown's Bottles were the first baby bottles to feature an internal vent system that eliminates the air bubbles, vacuum and negative pressure that usually comes with conventional bottle feeding. The unique design of the Dr Brown's natural flow standard bottle is designed mimic breastfeeding.
There are other anti-colic/wind venting systems on the high street but the difference with the Dr Brown's bottles are that the air never mixes with the breast milk or formula which helps maintain essential nutrients that babies need like vitamins C, A and E.
My Personal Review of the Dr Brown's Bottle
So as you know George came nearly 7 weeks earlier than expected and by the time he reached around 5 weeks old, he started with all the symptoms for a colic baby, he cried for hours on end at the same time every day, I tried lots of remedies and nothing seemed to work so I took him to our family doctors. The doctor recommended that I introduce George to Dr Browns bottles. The first day or two things continued with the colic and then sure enough it slowly stopped. I had also introduced gripe water before feeds too.
The Negatives of Dr Browns Bottles
I bought the Tommee Tippee closer to nature steriliser which I absolutely loved by the way – you can read my review here, I did however struggle fitting the Dr Brown bottle neatly in the steriliser as it is very bulky and also has a lot of parts to it. The actual bottle went in the steriliser but you could only fit in a couple of bottles at a time instead of the usual 6 that I usually fit in.
Who is the Dr Brown's Natural Flow Standard Bottle suited to?
I think the Dr Browns bottles are suited to any parents who want to do their best to avoid colic. I think the Dr Browns bottles played a huge part in stopping Colic for us but as mentioned I did try it alongside Gripe water. I will definitely use the Dr Browns Natural Flow Standard Bottles if I have another child.
MyBump2Baby summary
The Dr Brown's Natural Flow Standard Bottle is a popular anti-colic bottle, which is well made, but can be a little bit of a fiddle to clean but for me, I would recommend it massively as it worked us. The bottles are not cheap but are they worth the price? For me 1000% yes. Initially I just bought a pack of 3 as I wanted to make sure that George was happy feeding from them and then I bought a couple more. We kept him on those bottles until we began weaning him at around 4 months (he was a very hungry baby).
[rwp_box id="0″]
Carla is the founder of MyBump2Baby. Carla has a huge passion for linking together small businesses and growing families. Carla's humorous, non-filtered honesty has won the hearts of thousands of parents throughout the UK.
She has previously written for the Metro and made appearances on BBC News, BBC 5 live, LBC etc. Carla is a finalist for Blogger of the Year award with Simply Ladies inc. Carla is also the host of the popular Fifty Shades of Motherhood podcast and The MyBump2Baby Expert podcast.
https://www.mybump2baby.com/wp-content/uploads/2018/07/Dr-Browns-Natural-Flow-Bottle-Review.jpg
474
474
Carla Lett
https://www.mybump2baby.com/wp-content/uploads/2016/10/Logo-MyBump2Baby_transparent-bg-1-1.png
Carla Lett
2018-07-02 22:10:43
2021-10-20 12:43:35
Dr Brown's Natural Flow Standard Bottle Review & Best Price