We are really excited to share a new Eco Nappy Subscription service from the fantastic brand Mama Bamboo . This is not the first time we have praised this fantastic eco friendly brand on their wonderful products. Mama Bamboo recently won the mother and baby award for "'Best Performance Disposable Nappy'" beating many well known brands. This shows that choosing Mama Bamboo nappies doesn't mean compromising on performance or quality – it's now possible to make the best choice for their baby AND the environment.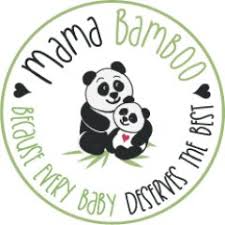 Many parents aren't aware how much nappies and wipes can impact the environment.
Did you know? Each standard disposable uses chlorine and 200ml of crude oil in its manufacture. It takes up to 500 years for ONE disposable nappy to decompose. 
The average child will use 6000 nappies before they are potty trained!
Did you know? Baby wipes made up to 90% of the materials causing sewer blockages, investigated by Water UK in 2017.  Each baby wipe takes up to 100 years to decompose, imagine…. just think about how many wipes you're using each time you change your baby's nappy.
With climate change upon us and increased pressure on reducing our use of plastics, it's time we researched into some more sustainable options for our everyday essentials. As a parent, some of the most wasteful products you will use are nappies and wipes, and they are so harmful to the environment.
But let's face it, not everyone wants to use cloth alternatives.
If you want to make a positive change to the environment without changing your lifestyle, we have an extremely easy way to do so…
At MyBump2Baby you may already be aware that we are huge fans of the fantastic brand Mama Bamaboo for eco-nappies and baby wipes. This brand is highly environmentally friendly and is suitable for use from newborn age upwards. Their nappies are soft, strong and flexible. They also recently won for 'Best Performance Disposable Nappy' at the Mother & Baby Awards.
The Award Winning biodegradable nappies, are made using luxury bamboo fibres, compostable plant based liners and chlorine free wood pulp. These nappies contain absolutely no alcohol, no perfume and no chlorine, they really are so natural on your little one's skin. Each nappy saves 200ml of crude oil being used. And they even use plant based packaging!
Mama Bamboo's Bamaboo nappies will biodegrade over 60% in less than 3 months and can achieve 80% within 2 years, you can even compost them at home if you hot compost! A huge step in the right direction to stop our babies world becoming one big nappy bin.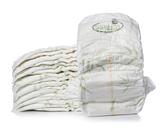 Eco Nappies that Prevent Leakages with a High Absorption Rate
These fantastic eco nappies are hypoallergenic and breathable, yet secure, meaning your baby can move around in the night and these nappies can still prevent leakages. They have an extremely high absorption rate and also offer temperature regulating properties to protect your baby's skin whatever the weather. Bamaboo's nappies can decompose by over 60% in less than 3 months in a Hot Compost or Industrial Compost, this is a huge step in the right direction!
Compostable Wipes too!!!
Mama Bamboo's baby wipes  are made from 99% water and plant based natural materials, making them extremely kind to your baby's delicate skin. Bamboo is naturally antibacterial which reduces the risk of nappy rash and irritation to sensitive skin. Their wipes are 100% compostable, able to biodegrade within 6 months in a compost or food waste. They are also registered with the Vegan Society.

We sent some nappies to our MyBump2Baby parent panel and here is their feedback;
Kayleigh says "I love the fact these nappies are eco-friendly and I'm looking after my child's future at the same time as looking after my child. We had no leaks and I found the wipes strong, which meant I used less."
Jane says "I am so glad I have tried these nappies, being off on maternity leave means funds are limited. I've wanted to try these nappies for a while, but I was scared to make the jump. I love this company's ethos, glad I can do my bit."
Jess says "I really enjoyed using these nappies, they are very well made and comfortable for my little boy. I could definitely see myself signing up to the subscription service going forward."
Make Life Easier with Mama Bamaboo's new "Essential Subscription Eco Nappy Bundle"
Just to make your lives even easier, you can now use their manage subscription section on the Mama Bamboo website to get your nappies delivered straight to your front door, with free delivery! There has never been an easier time to do your bit for the environment and it means no more late night emergency trips to the supermarket – Your welcome!!!
To get the best value choose the Essentials Bigger Bundle which include 6 packs of bamboo nappies and 6 packs of 100% compostable wipes – then Subscribe and Save 20%. For a newborn baby, this works out at just a little over £6 per pack of 35 nappies and £1.60 per pack of wipes.
Mama Bamboo practices a highly sustainable manufacturing and distribution process. They are certified by FSC resources, carbon offsetting, and bamboo afforestation programme. We already mentioned that this fantastic brand is vegan certified and cruelty free. The brand is perfect for you, your baby, and the environment.
Mama Bamboo has been granted a few prestigious awards over the years, including: 
Voted 'Best Performance Nappy' by M&B for 2020. 
Voted 'Best Everyday Essentials' by Absolutely Mama.
Voted 'Best Emerging Eco-Baby Brand' and 'Best Eco Nappy Range' of the Year by LUX Life Parent and Baby Awards 2019. 
Voted Gold Award and Bronze Award by Made for Mums Awards 2019.
Let's do our bit to protect our environment for our babies, if you can make this small change, it will have an incredibly large impact.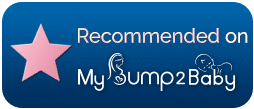 This post has been sponsored by Mama Bamboo but all opinions are our own.
https://www.mybump2baby.com/wp-content/uploads/2020/01/eco-nappy-subscription-review.jpg
600
600
Carla Lett
https://www.mybump2baby.com/wp-content/uploads/2020/02/Logo-300x81.png
Carla Lett
2020-01-24 12:05:31
2020-03-30 08:07:41
Eco Nappy Subscription Review - Mama Bamboo Review