Exercise for Mums at Home
I have always tried to lead a healthy lifestyle, including eating healthily and exercise especially since becoming a Mummy, but as a busy Mum with a toddler and running my own business I never seem to find the time. Between working full time, being Mummy, and also trying to factor in childcare so that I am able to go to the gym or fitness classes, I always find it really difficult to get out the house, even to go for a wee alone is a challenge!  That's when we found Move with Mumma – the platform sharing exercise videos for mums at home.
Move with Mumma is a health and fitness service which has been created by Manda for Mums to be, and new Mums.  Manda loves nothing more than to work with other Mums, to help them to reconnect with their body and feel stronger, and more confident after having their little ones.   The group is for any postnatal woman, not just in the early days.. it's never too late to reconnect to your core and pelvic floor, and to feel strong for every day life!
Move with Mumma was created to create a comfortable and unintimidating environment for Mums and their little ones, and to teach women about healing their bodies after childbirth, whilst also helping to build their strength and confidence.
Move with Mumma have such a strong community of support around their classes, they have had some amazing results with pelvic floor, diastasis recovery and helping women feel stronger than ever!
Move with Mumma have recently launched their Membership Site and Private Facebook Group to reach out to women outside of their local area, and are looking for more Mums to join their community and help it grow!
Everything that helps the class members face to face is included in the online programme, and the online membership includes a lot of information, guidance and also videos for postnatal recovery.
Short Home Workouts
Private Facebook Community
Postnatal Healing & Fat-Loss Guidance
Pelvic Floor Coaching
Healthy Recipes
Diastasis Healing Guidance
The workouts are suited to a range of fitness levels, and different stages of post pregnancy.
The website is really easy to use as well, so makes the whole experience stress free.
What I love about using Move with Mumma online, is knowing that if I don't have the time to get out of the house to exercise, then I can log in to my account online and use the information to exercise in the comfort of my own home whilst also keeping an eye on my little one. I also don't need to worry about getting childcare sorted, as I can exercise in the comfort of my own home.   Another benefit that I have found is that by using the online group, I am able to connect with other Mum's, get advice and make friendships along the way, along with getting constant support from them and Manda – it always keeps me motivated!
Energy Increase
I have really seen and felt the benefits of using Move with Mumma, and I have started feeling so much better in myself.  I have found that my energy has increase massively throughout the day, and I have been left feeling more productive, which is great especially for play time with my little one, and my business!
Healthy Recipes
I also love that on the website, you have access to healthy recipes that are easy to make and follow, and provides lots of knowledgeable information on what to eat, and what you should be including in your diet, to make sure it is healthy and balanced.  Along with that, and the classes online I have felt much better in myself.
Recommended on MyBump2Baby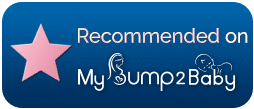 I would highly recommend Move with Mumma to other mums, especially if you never seem to find the time to exercise, being able to plan this around my daily routine and not have to worry about arranging childcare is a huge plus for me.
If you would like to join this amazing community online, please use the following link www.movewithmumma.co.uk/online-membership.  Once you sign up, you will be taken to a page which gives you more information about the group and how it works which is really useful!
You can follow Manda's motivating social accounts;
https://www.mybump2baby.com/wp-content/uploads/2020/03/exercise-for-mums-at-home-4.png
2160
2160
[email protected]
https://www.mybump2baby.com/wp-content/uploads/2016/10/Logo-MyBump2Baby_transparent-bg-1-1.png
[email protected]
2020-03-25 13:16:28
2020-03-27 08:09:12
Exercise for Mums at Home