Top 5 Family Attractions In Surrey
Today we have a fantastic guest post from the lovely Claire from Fairy Cakes Babysitting and Childcare services in and around Surrey. Claire has written an article on her top 5 attractions for families in Surrey. As you know we have lots of pregnancy to pre-school groups and classes within our directory in Surrey.
Surrey's Top 5 Family Attractions
Here in Surrey we have so many wonderful places to explore and lots of history to learn about and of course the River Thames. If you love history, being out and about, taking a stroll along the River Thames or if you are thrill seeker, Surrey has something for everyone of all ages. It is very hard for me to pick just 5 places in Surrey as there are so many, but I would like to share with you some of the best places my family and I have been to and have made amazing memories along the way.
#1 Top Attraction in Surrey Hampton Court Palace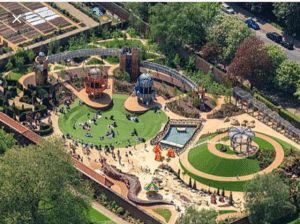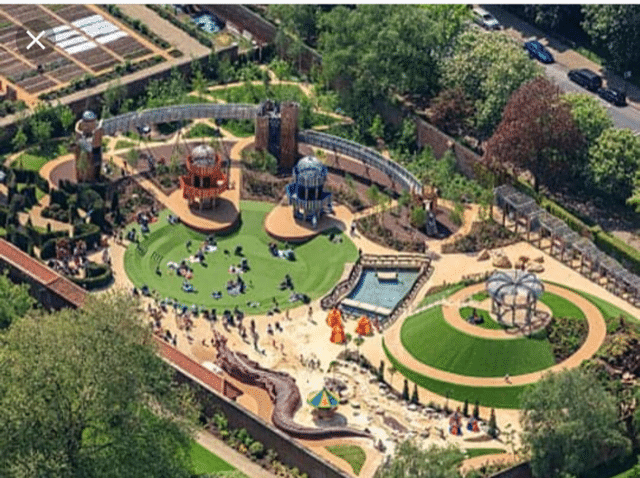 My number one has to be Hampton Court Palace, I have been so many times with my children, with children I've looked after, with my Mum and I never get bored neither do the children.
The Palace itself is amazing with so much to see and historical information to take in. During school holidays they have activities going on around the palace for the children to take part in and actors dressed up doing bits of re-enactment. There is the maze to get lost in or to lose the children in !!
Amazing gardens and grounds to walk through, have picnics on whilst looking at the beautiful surroundings. Many cafes and restaurants to try too.
My favourite part of Hampton Court by far is The Magic Garden, it's a magical wonder for the children, well and for me !! We often go to Hampton Court just to go to The Magic Garden.
Each part of Hampton Court Palace can be paid for separately,but I for the last two years have bought a palace pass which last for 15 months and can get you into the whole palace, grounds, maze, and magic garden.
The palace pass also allows to visit other palaces such as Kensington Palace,Kew Palace, Tower of London and many more.
Opening times –
Monday to Sunday 10 am to 6 pm
Prices for all attractions
Gate price
Adult £23.70
Child £11.90
Family two adults and up to 3 children £59.10
Prices vary please check the website individual prices available for magic garden and the maze.
#2 Top Attraction in Surrey – The Discovery Lookout Centre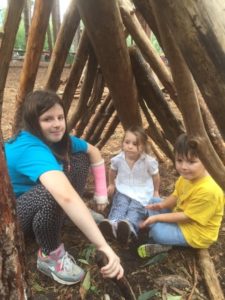 The discovery lookout Centre. Part of the lookout Centre is a science exhibition with lots of hands-on science activities for children of all ages it's a great way to have fun and learn at the same time.
We love it here and have been many times I also love trying all the experiments pushing buttons, playing with the water and so much more. They also have daily shows that run at weekends and school holidays.
Outside in the grounds of the lookout discovery Centre is an adventure playground set in Bracknell Forest which also provides a lovely walk and we many a time I've played in the forest making our own tepees out of branches that have fallen from the trees.
Caution- there is so much to see and do here that as the parent/child carer you need eyes in the back of your head and octopus arms!!
Opening hours – daily 10 am to 5 pm.
Entry price of the discovery Centre
Adult £7.90
Child £5.40
Under4's free
(See website for saver tickets)
Car park £2 for 4 hours
£4 for the whole day
Adventure playground/forest free.
#3 Top Attraction in Surrey –  Runnymede Pleasure Grounds,

I love it here it's a great day out for not a lot of money and making your own fun, especially during the warmer weather.
Situated on the River Thames with lovely views and lots of open grassy spaces for the little ones to run around, play games, have picnics and maybe even an ice cream!!
There is a playground and also a splash pool for the kiddies that is open in the warmer weather, also feeding the ducks and swans is an option.
A little further up but still in the grounds of Runnemede you can jump on a boat which you can soak up the beautiful views all the way to Windsor.
I have spent many days at Runnymede with my children and the fluffy child!
Car park prices
For all day parking £6
(Varying times and charges)
#4 Top Attraction in Surrey Bocketts Farm
Bocketts farm is a wonderful place for a day out and is hugely popular. It has got better and better over the years, with many more attractions added since I first went many years ago when it was a simple petting farm.
Bocketts farm is situated in Fetcham, not far from Leatherhead and the M25.
The form is a working farm and of course has many lovely animals to visit and some you were able to feed and hold, they even have pig races in a tractor ride.
They have a huge outdoor space filled with multiple adventure playgrounds for the children to all run off in different directions as there is just so much for them to do!
And as if that hasn't exhausted you enough , there is also an indoor play area (soft play).
and yes you guessed it the only way out to the exit is the very lovely souvenir shop, where usually I do a quick march through saying the car park ticket is about to expire!
All in all this is a fantastic day out for the whole family.
Open daily 10 am to 5 pm
Standard prices
Adult £11.95
Children 3 to 17 years old £12.95
Children 2 years £10.95
Under 2's Free
There are optional extras see website for other special deals.
#5 Top Attraction in Surrey Chessington World of Adventures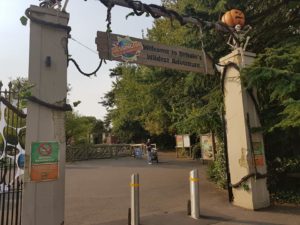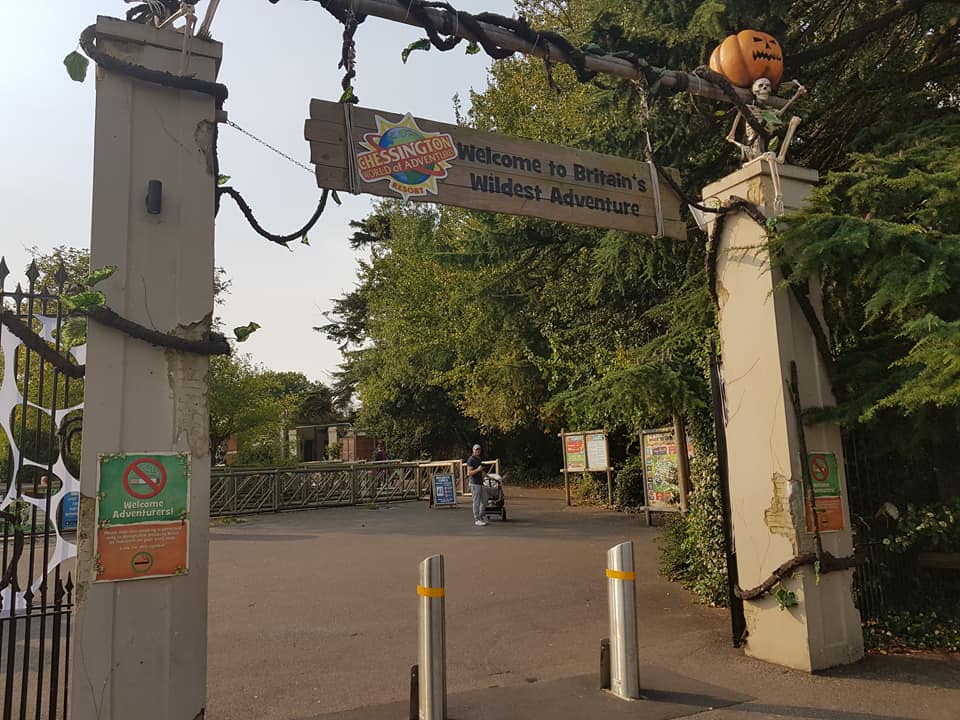 Last but not least is Chessington world of adventures theme park. You can read MyBump2Baby's review here.
We are very lucky here in Surrey we have many theme parks to choose from Thorpe park, Legoland and of course Chessington.
I have chosen Chessington as age range wise I think it has something for everyone, where is Thorpe park is really aimed at adults/older teenagers and Legoland for much younger children.
Yes it is a very expensive day out and maybe a once-in-a-lifetime opportunity for many. My children and I have been very lucky and have had Merlin passes many times and they are well worth the outlay, but for a cheap day out at a theme park you can buy a day ticket using your Tesco vouchers if you're good at saving them up!
Obviously there is so much to do and many different rides and shows to see, but can also be extremely busy. Always an amazing day out.
You can also visit the zoo with many different animals, my favourite is the little penguins and sea lions and you can also take a look around the sea life centre.
Average day price- £50.50pp
Car park- £3 per car
There are also lots of online deals check out their website.
Thank you for reading my name is Claire a mum of two girls aged 16 and 12 years and I am a nursery nurse/nanny to many wonderful families for over 20 years and this is my top five days out in Surrey.
I am the owner of Fairy Cakes Babysitting and Childcare Services providing ad hoc, emergency childcare, evening babysitting and Proxy Parenting to many families in and around Surrey. And coming soon Fairy's wedding and events childcare services.
Email: [email protected]
Carla is the founder of MyBump2Baby. Carla has a huge passion for linking together small businesses and growing families. Carla's humorous, non-filtered honesty has won the hearts of thousands of parents throughout the UK.
She has previously written for the Metro and made appearances on BBC News, BBC 5 live, LBC etc. Carla is a finalist for Blogger of the Year award with Simply Ladies inc. Carla is also the host of the popular Fifty Shades of Motherhood podcast and The MyBump2Baby Expert podcast.
https://www.mybump2baby.com/wp-content/uploads/2019/05/top-5-family-attractions-surrey.png
478
640
Carla Lett
https://www.mybump2baby.com/wp-content/uploads/2016/10/Logo-MyBump2Baby_transparent-bg-1-1.png
Carla Lett
2019-05-31 16:29:27
2019-05-31 16:33:16
Top 5 Family Attractions In Surrey