Family Life Insurance – Why every Family should have it
Fact Checked
At Mybump2baby we understand the importance of family life insurance, which is why we work with trusted financial advisors throughout the UK. We understand that finding the right family life insurance can be a little overwhelming and many families often make the mistake of going online and finding the cheapest option only to find that when they need it, it doesn't pay out. We believe that every family should have access to a local trusted financial advisor and today we share a fantastic article from our financial advisor in Wigan.
Family Life Cover –why every family should have it?
My job as a Financial Planner involves looking at an individual's finances to see if there is anything they can improve upon. This means different things to different people, as we are not all at the same stage in life, but what is key to every conversation is the first step is to ensure you and your family would be protected in the worst possible circumstances.
Until recently the need for family protection for myself seemed remote. I am (or at least feel) relatively young and have no real health conditions to worry about. I'm pretty sure I'm going to live forever!
Anyway, even if something did happen to me, we have life assurance cover on our mortgage and I would get some death in service cover through work.
That's enough right?
I'm sure I would be missed, but my wife works, and she'd survive me in a mortgage free house. But if you are visiting My Bump 2 Baby for the same reasonsas I did – you will know how fast things change!
Our lovely daughter, Ivy, was born in October 2020, right smack bang in the middle of a global pandemic. Now I am responsible for someone else, and I have become the de facto bread winner!
My wife is now on statutory maternity pay, and plans to return to work, but what if she doesn't? If anything happens to me, the mortgage is paid off, but she would be forced to return to work to support herself and Ivy. I had better check my life cover.
And what if I suffer a critical illness? Something that wouldn't kill me, but mean I would need to stop working while I received treatment (heart attack, stroke, cancer etc.). I'd hopefully recover, and return to work, but it could be a few years.
Sick pay?
If you get statutory sick pay that's around £95 per week. Your employer provides sick pay for 6 months? Brilliant! Let's hope you are not unwell for longer than that because current benefits are around £74 per week. How much is your weekly food shop, because that is not far off for us? At least we could eat, I suppose.
After shocking myself into action, I went through the same process I would for my clients. Identified the need for cover and established a realistic budget, researched the whole of the market for the most competitively priced cover and put it in place.
I now have more life cover, some critical illness cover and an income protection policy to cover me if I suffer a long term illness. We also put additional life cover in place for my wife, as if the worst happened I would need to stop work to look after Ivy.
As an additional benefit, the plan we put in place included child's critical illness cover which would provide some cover if Ivy suffered a critical illness, allowing us to take the time off work we would need.
So I now have the peace of mind to know that my family and I would be financially secure if the worst happened. But what are the things to consider when looking at your own needs?
Each element of a potential protection plan is considered below including life cover, critical illness cover and income protection insurance.
Family Life Insurance
Most people have life insurance to cover their mortgage if they passed away. This will typically be for the same term as their mortgage, and the amount of cover would decrease at roughly the same rate as the mortgage amount.
The purpose of this is protect the property from being sold if you passed away, but it sadly wouldn't provide much protection for your family, other than allowing them to live in a mortgage free home. They would still probably need to go back to work a couple of weeks after you passed away as there are other bills to pay.
Additional life cover would be needed to provide peace of mind in the event that you passed away. But where to start?
There are a number of different types of life assurance, but the bulk fall into two main categories, term life assurance and whole of life assurance.
Whole of life cover provides life assurance until the day you pass away, assuming you keep up the monthly premiums. This is typically more expensive than cover for a specific term, given the certainty that it will eventually pay out.
Term assurance is more common and often more cost effective. It will provide you with an amount of cover if you passed away during the policy term. The policy term is up to you. Typically it could be up to retirement age or when you expect your children to be financially independent, or when you feel that you would have other money to fall back on should anything happened to you or your loved ones. For me this is retirement age – which I'm hoping will be 65!
Life cover is relatively cheap when over this term, because thankfully the chances of passing away between now and retirement are fairly slim. This considered, a death in the family causes the most impact – so it is the most important thing to cover. The policy can be held together with your partner either as two individual plans or a joint policy as ours is. Joint life assurance would typically pay out when the first one of you passed away.
Putting the cover in place when you are younger makes sense because the cost of the policy will typically be cheaper, as it will be based on your current age, health and medical conditions.
Critical Illness Cover
Critical Illness cover pays out a lump sum or regular income if you were to suffer a defined critical illness.
Life cover is pretty straightforward. You pass away, you get a payout. Critical illness cover varies by provider or insurer, so you need to fully understand the plan you putting in place. Most providers have similar cover when it comes to the three most common illnesses – cancer, stroke and heart attack. These illnesses represent the largest proportion of claims (typically between 80-85% of claims each year), but some people I have met are not aware that their plans ONLY cover these illnesses.
I would normally avoid such cover, because although cheaper than more comprehensive policies, you are gambling with getting the right illness. Something that you shouldn't be worrying about when you are at your lowest point. Imagine the unthinkable – you suffer a life altering illness 20 years into your policy term that wasn't a stroke, heart attack of cancer, but you decided to save a few quid a month all those years ago by going for the cheapest option.
Unfortunately critical Illness cover tends to be more expensive than life cover. The reason why? Because you have a much higher chance of claiming on it. Studies have shown you are more than 4 times as likely to suffer a critical illness before age 65 than of dying.
I mentioned Child's Critical Illness cover – which is a dreadful thing to think about – but often comes at a very small increase to what you would be paying. This typically provides a proportion of your cover amount if your child suffered a critical illness. No monetary amount could possibly ease the pain in such circumstances – but it may allow you to take a step back from work for a period.
Where budget is an issue, some cover is defiantly better than none. When looking at my own planning I would have had more cover if I could have afforded it – but our budget was not limitless, and as such we made a compromise. Even so it would provide us with a 4 our 5 years of security if the worst happened.
It is important to ensure that the cost of your cover is affordable through the life of the plan, because if in future you can't afford it and stop the payments you wouldn't get anything back – and reinstating your cover when your health is invariably worse would be far more expensive.
Income Protection
The final element to consider is income protection assurance or permanent health insurance. What if you are off work on long term sickness? Hopefully your employer provides you with some sort of sick pay. If not you would need to rely on the state, and statutory sick pay is currently £95.85 per week or £415.35 per month. Not sure about you, but that wouldn't cover my mortgage. You might get full pay for a given number of weeks, then half pay for a period before reverting to statutory sick pay or other benefits.
Could you support yourself on half pay?
An income protection plan provides a regular income if you are too ill to work. The payments start after a deferred period of your choosing and are normally paid tax free. Unlike the other plans mentioned it could be claimed on as many times as needed during the policy term.
So should you do the same as me?
Probably not. Everyone's circumstances are different, and the first step would be to meet to discuss your own protection needs. This would involve understanding your own financial circumstances and what is important to you. We would look at the real impact of what would happen if you or your loved one was no longer here or if either of you suffered a serious illness and couldn't work.
Part of our discussion would be around budget, and how much would be available for planning. Like me, you might need to adjust what you want with what you need, to ensure it is affordable. But remember some cover is better than none.
How much would you be willing to set aside to provide you with peace of mind? Most of the people I meet are surprised that they can provide meaningful cover for much less than they thought.
You can of course do it yourself. But by using a professional who is independent, well qualified, authorised and regulated you will know what you are putting in place is right for you at the point that it is needed the most.
In any event, our first meeting would be at our expense, so you have nothing really to lose by getting in touch.
I look forward to hearing from you!
Nick
If you would like to speak to your local financial advisor, why not check out our directory?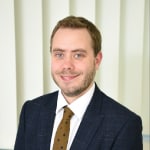 Nick joined True Bearing in 2015 and has quickly built up a reputation for providing the very best financial advice to a wide variety of clients. His practice focuses on developing long term relationships based on confidence and trust. As a Chartered Financial Planner, Nick works together with his clients to fully understand their individual circumstances and helping build a bespoke Financial Plan. Nick is married to Kate and has a young daughter, Ivy. In his free time, he enjoys walking his cocker spaniel, Mabel, playing various sports and reading.
https://www.mybump2baby.com/wp-content/uploads/2021/01/family-life-insurance.png
630
1200
Nick Porter - Chartered Financial Planner
https://www.mybump2baby.com/wp-content/uploads/2016/10/Logo-MyBump2Baby_transparent-bg-1-1.png
Nick Porter - Chartered Financial Planner
2021-01-19 15:14:46
2023-10-04 12:25:37
Family Life Insurance - Why every Family should have it