Family Law Solicitor Seaham
About Naughtons Solicitors in Seaham
Naughtons Solicitors is a recognised and trusted law firm that has been established for over a decade in Seaham. We deliver our exceptional service to all areas of the North East, particularly in the County Durham area, and beyond. Our firm is well known in the local community for providing a comprehensive range of legal services, including family law advice.
Issues concerning your family unit can be the source of a significant amount of stress and financial difficulty, with a lot of uncertainty over what the future may hold. We can provide you with the advice you need to make clear and informed decisions concerning the future of your growing family.
We deal with many important legal issues that should be considered when you are starting a family including:
Cohabitation Agreements
A cohabitation agreement records arrangements between two or more people who have agreed to live together, as a couple or otherwise. We can draft these agreements which records each party's rights and responsibilities in relation to the property where they live or intend to live together, financial arrangements between them, both during and following cohabitation and the arrangements to be made if they decide that they no longer want to live together. Many unmarried couples enter into a cohabitation agreement to safeguard their own financial security and, in some cases, to protect a future inheritance for their children.
Pre-nuptial agreements
If  you and your partner can agree at the outset of your marriage how your finances will be divided and arrangements for your children if you later separate or divorce, this should save you both the uncertainty, time and stress of litigating about your finances if you do later separate or divorce. We can draft pre-nuptial agreements to incorporate the terms agreed between you and your future spouse.
Disputed parentage
Disputing parentage occurs when an assumed parent denies that they're the parent of a child. When the alleged parent denies parentage, there are numerous ways to determine whether the disputing parent is or isn't the child's parent in question. When it comes to disputed parentage, the evidence submitted to support parentage or non-parentage is essential to aid the conclusion of the matter. The evidence can include; DNA test results from an independent test provider or a declaration of non-parentage which is a court declaration that legally states that you're not the child's parent and is a clear piece of conclusive evidence when disputing parentage, especially with the Child Maintenance Service.
The Care of children after Separation/Divorce
If you are married at the time your child is born or you are registered on the child's birth certificate, both you and your spouse will have parental responsibility for your child which will continue upon separation/divorce. You and your ex-partner can usually avoid going to court hearings if you agree on; where the children will live, how much time they'll spend with each parent and how you'll financially support your children. We can then make your agreement legally binding by drafting a Consent Order. You can ask a court to decide anything you cannot agree after mediation or getting other help and we can draft the appropriate applications and represent you at any subsequent hearings.
Redrafting your Will to include your children or new members of your family
Being in possession of an up to date Will is important for every adult in the UK as it is the simplest way to legally document what happens to both your family and your assets once you pass away. Without a Will in place, your estate will be subject to the laws of the United Kingdom which will dictate how your estate is divided up.
We can provide you with the advice that you need to draft a Will that is both accurate and legally binding following the birth of a child, guaranteeing that your wishes will be respected in the event of your death.
Division of matrimonial finances and other financial issues
Where both parties to a marriage are in agreement as to the division of finances, this agreement can be formalised by the court in a document called a "Consent Order". We can assist with drafting these and once approved by the court it becomes a binding order.
If the level of child maintenance cannot be agreed then this is dealt with by an application to the Child Maintenance Service. The Court has only limited powers to make orders in respect of child maintenance. However, when a maintenance figure for a child has been agreed the Court can 'rubber stamp' the maintenance within a Consent Order.
Where there are dependent children, this will be the first consideration when deciding how the matrimonial assets should be divided in a divorce. In practical terms, this means providing a home for the children. Where assets are limited it will usually mean that the children's carer will receive most or all of the liquid assets of the marriage so that the children can be rehoused.
However, this does not mean that the needs of the other parent will be overlooked or ignored. The outcome will seek to balance the financial needs that both parents have (housing, food, clothing, holidays, etc.) with the available resources, while at the same time making proper arrangements for the children's financial needs.
Prohibited Steps and Specific Issue Orders
When parents separate, disputes may arise about specific issues relating to the child's welfare, such as which school they are to attend or whether the child can relocate to live elsewhere (to another part of the country or abroad). If these issues cannot be agreed on, we can apply to the court on your behalf for an order to decide these issues (that is, a specific issue order (SIO)), or to prevent a person from taking certain actions in the exercise of their Parental Responsibility (that is, a prohibited steps order (PSO)).
The above are only some of the issues that we can assist with. Our other services include:
Change of Name Deeds (child and adult);
Inheritance claims for dependants;
Separation agreements; and
Divorce, judicial separation and annulment of marriage.
Contact Us
Make the first step in securing your family's future by calling us today and speaking to Terri Leigh, our family law solicitor. We will capture the details of your unique circumstances and provide you with the guidance you need to ensure the best outcome for your growing family.
Book your free initial consultation today: 0191 500 60 50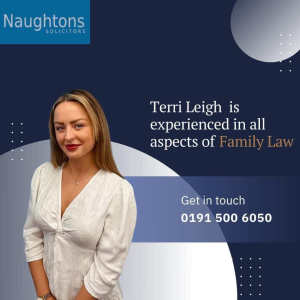 About MyBump2Baby
This listing includes information about our brilliant Seaham Family Law Solicitors. MyBump2Baby work with trusted family lawyers and divorce lawyers in many areas throughout the UK. These family law experts and divorce specialists provide the very best legal and family law services for our families, covering a range of things like:
Family disputes
Child custody
Medical negligence
Civil partnerships
Employment law
Legal advice
Divorce law
Residence disputes
And many more
To see more of our specialists in other areas of the UK, visit this website link: https://www.mybump2baby.com/familysection/
Naughtons Solicitors LLP is a Limited Liability Partnership (LLP) registered in England and Wales with company number OC387534. The Firm's registered office is 1-2 Adelaide Row, Seaham, County Durham, SR7 7EF.
Authorised and Regulated by the Solicitors Regulation Authority under SRA ID number 607608.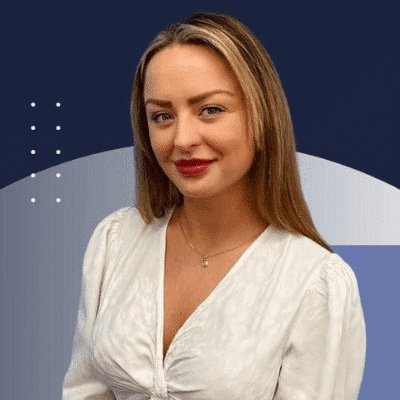 Terri has a passion for family law and has an empathic, practical and efficient approach when providing advice to all of her clients who are often experiencing a difficult and distressing time in their lives. She has experience advising on divorce in high-net worth and modest asset cases as well as children matters including applications under the Children Act 1989.
Get a consultation
Divorce & Separation
Children Issues
Pre/post Nups
Domestic Violence
Forced Marriages
Child Abduction
Grandparents Rights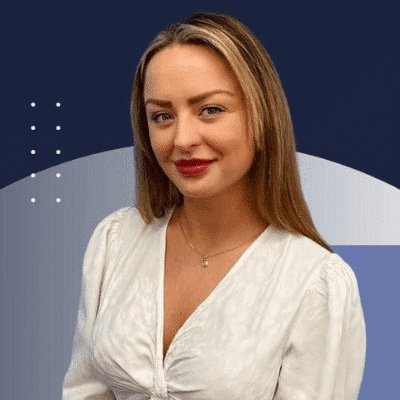 Terri has a passion for family law and has an empathic, practical and efficient approach when providing advice to all of her clients who are often experiencing a difficult and distressing time in their lives. She has experience advising on divorce in high-net worth and modest asset cases as well as children matters including applications under the Children Act 1989.