At MyBump2Baby we are passionate about supporting parents with their finances by making sure they have the protection in place should the worst happen. We work with financial advisers throughout the UK to help you with your financial planning during pregnancy and in to the future.  To speak with your nearest financial advisor please click here.
Financial planning for a family is very important. This article will provide you with all of the helpful financial planning tips that you need to consider whilst being pregnant. Having a baby is an expensive time in a parent's life, but we're here to help you out along the way.

Pregnancy Planning
Plan your budget early. Do not put this off until your baby arrives. You must keep track of your spending, there are many budget planners that you can use to make this easier for you. Working this out early can help you prepare so that you don't have to worry about any unexpected costs creeping up on you in the future. 
Don't be Afraid to Make Cutbacks During Pregnancy
Try and cut back where you can. Obviously we're not saying leave yourself short, but try not to buy things that you know aren't a necessity. Try to shop around for better deals on the expensive things, such as prams, car seats, high chairs, there's no point in paying over the odds for something if you don't have to. Try and use cheaper supermarkets to feed your family, they probably won't even notice. 
Pregnancy Funding
Do your research into any extra funding you can get while you're pregnant. It may not be a lot but it can be a massive help in the long run. The government offers a one off, tax free payment of £190 to help keep mum's healthy for birth. You can claim this funding when you are at least 25 weeks pregnant. It's easy to apply, just ask your midwife for a signed claim form and send it to HM Revenue & Customs. Check out our guest to Maternity leave here.

Debt Re-Payment before Baby
If you have any unpaid debts, do not ignore them. Try and maintain paying off the minimum amount that you can each month. Do some research into trying to find better rates for credit card debts, often there are better rates available but they do have specific requirements that you'll also need to research. 
Boost your Income During Pregnancy
Try something new, whether it's working from home, selling your unwanted gifts, you can make some money in other ways to support yourself. You could also ask fellow parents if there are any products that they bought and didn't use to avoid spending more money on unnecessary things.
Get Saving
Save as much as you can. Saving is a huge part of life and can come in extremely handy when you're having a baby, it's nice to have a backup plan in place and your savings can act as that. We would recommend opening a savings account that you can access whenever you need to, instead of one that you can't. 
Maternity & Paternity
Start researching your maternity & paternity options. They will be different based on your employer, so you should do some extensive research into the policies that specifically apply to you. These will include vital information such as how much money you'll receive and how much time you can take off while still receiving payment from your employer. 
If you don't already have life insurance, consider taking it out. It'll be set up by the time your baby arrives and then you can add them to it at a later date. It just provides a layer of protection for your family, in the absence of yourself. Click here to make contact with your trusted Financial advisor.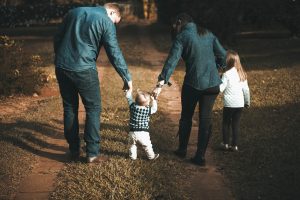 Prepare your Will
Another thing you'll need to sort out is your will, you should include where you'd like your money to go in the event of your absence and also state a legal guardian (that you've contacted previously) who you trust to care for your child in the future. This legal guardian can be a family member or a close friend, just make sure you talk to them before you give them such a huge responsibility. Contact your local financial advisor about writing your will.

We know there's a lot of information there, we hope it's useful for you in your pregnancy journey. The main advice that we can give you at MyBump2Baby is to plan your finances as much in advance as you can. If you need any more tips, check out the finance section on our website and don't hesitate to contact us.
https://www.mybump2baby.com/wp-content/uploads/2019/12/financial-planning-during-pregnancy.png
630
1200
https://www.mybump2baby.com/wp-content/uploads/2016/10/Logo-MyBump2Baby_transparent-bg-1-1.png
2020-07-04 12:04:47
2020-07-28 13:18:43
Financial Planning During Pregnancy