Tips on Finding the Motivation to Exercise as a Busy Mum
Fact Checked
Disclosure: This article may contain affiliate links which means at no cost to you we may earn a small commission from if you purchase from a link within the article.
Finding the Time and Motivation to Exercise
Finding the time and motivation to exercise when you're a busy mum seems way off your priority list, when in fact it is a priority. Exercise influences your mindset, health, can reduce the risk of heart disease, it influences your routine, energy, weight, and motivation, this applies to everyone. The motivation to exercise is not always easy when you have kids, another focus, studies, tv shows to catch up on, pain, a partner, a time-consuming job, the list could go on. One must dig deep and get moving whether that is by walking every day or two to three times a week, having fitness or exercise routines, having readily available workouts on your phone and trying to do a work-out, yoga or pilates three times a week.
Exercise Doesn't have to be a Challenge
Exercise doesn't have to be a challenge, you don't have to have technique, you don't have to run a marathon, be good at sports, have a trainer, rely on others and it doesn't have to cost you money, you don't have to have the confidence, experience as exercisers, a gym membership or even freedom. Exercise can be done from the comfort of your own home or living room in a variety of ways, using your own television, logging on to fitness sites, in your own time, working around your own schedule, your own flexibility and it can be both indoors or outdoors in the sun around your local park.
Being a mum…
As a mum myself, I know we can over analyse every little thing in our lives and are always looking for an excuse and all those little things can cloud our judgement and fitness goals. We question everything when we have stress, or do we have time for friends, what everyone else thinks, do we have enough support, what's going on in the news, what barriers are stopping us from finding that motivation, does our health matter more than our kid's needs, when will I have time for fun, can I fit in exercise, all I want to do after work is sit down on the sofa – all of these are reasons why you, I and everyone else tell ourselves we don't have the time or the energy or the motivation, it is something we all do sometimes.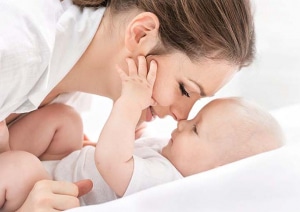 How I found my Motivation as a mum of 2
Now I just want to tell you a little bit about myself, I am a 32-year-old mother of 2, a 1-year-old and an 8-year-old. After having my son, a year ago, I was extremely unmotivated, I was busy looking after a new-born baby an 8-year-old, I didn't have the time or the energy to exercise and I asked myself that same question all the time… or did I? I found the motivation to exercise and I started with a fitness routine, hiking on weekends with the kids and setting some fitness goals. I began to realise the more time I found for exercise, the more time I had to exercise without looking for the time or the motivation, exercise started to naturally fit into my weekly routine.
I started to see results in my weight, my mindset and I had more of an energy boost every day. Gradually my fitness goals changed, and I was becoming someone with better habits, I was less stressed, and my lifestyle changed in a positive way. I used to think my health and mind came last, I have learnt that if I am healthy and happy and have commissioned myself then it naturally reflects on the kids. Putting your own needs first isn't always selfish as that benefits the kids too.
I am going to now share with you some tips and tricks I use to find motivation as a busy mum because inspiring and motivating people is what I love to do.
Here are my 8 tips of how to find the motivation to exercise as a busy mum;
1 – How to wake up and feel motivated to include exercise into your busy schedule.
Every night, 30 minutes before bed, make sure you turn off your computer or other technology and replace it with listening to a meditation. In the morning don't hit the snooze button, but do sit up, smile, stretch and get straight out of bed – I know what you're thinking, smile? At who? Why? Well believe it or not it has been scientifically proven, with research, that smiling at someone or just to yourself can lift a person's mood and lower stress by tricking your brain into feeling happy, if you make sure you start your day with a smiling exercise, for a minute or two, then who knows what you can achieve with that level of positivity. Another tip, stretch. Stretching has been known to loosen and realign your muscles while helping to get your blood flow and circulation moving after a lower heart rate throughout sleep, stretching is something that can benefit and help us all even when we don't plan to exercise. Lastly, get straight out of bed, this prevents you from falling back to sleep or getting sleepy again, it makes you feel more awake and ready for the day ahead of you. Many people waste time in a morning lying in bed, thinking about getting up and what they have to do that day, anxiety can set in that you don't have the time to fit everything in but if you get straight up you can change that time into a workout throughout the day when it's convenient and just get moving.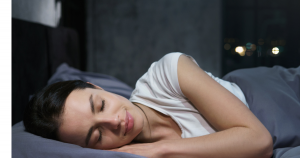 2 – Fitting an exercise session in around waking up or going to sleep
An amazing little tip for you is working out in bed, either when you wake up or when you go to bed, solving your time problem. I get it, it's something that depends on when the children allow, however if you can do it on a mat on the floor why not on your bed? There are many exercises that people can do on the bed that don't include a copious amount of sweating but is still classed as physical exercise. It can be just as fulfilling and have an impact on your body as much as doing a full body workout, you can limit this to two or three times a week and still feel the results of exercising as a busy mum.
3 – Getting your kids involved
Kids love to have fun, jump around, do activities, and expel their crazy energy so why not kill two birds with one stone. You could choose some music they like and turn it into dancing? Or choose a fun workout you can all enjoy together. Not only are you combining exercise with wearing your kids out for a good night sleep, but you are spending time with them too. People think if you are a busy mum it means you can't fit exercise in, but you can fit exercise in with your kids as an alternative to fitting the gym around your kids. Or do you have a baby? When I had my baby, I would walk around endlessly with him when he was tired, I soon realised I could include some squat sessions and other exercises while settling him. A tip from me to you, Instead of pacing up and down you could include some exercises and there you have it, your exercise has been fit into your day as a busy mum.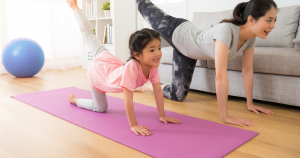 4 – Does competition motivate you?
Do you need something extra to help you feel motivated or do you need feedback with your training to see how you are doing, I know I do? I have a watch tracker and I join competitions often for distance, steps counts and heart rate. I challenge myself to have 5 activity days a week whether that's a workout, walking, running, or riding a bike. There are a wide range of different tracking watches, often within a budget or you can get free apps on your mobile. If that still doesn't work for you, why not write it down and compete with improving yourself. There are always ways to log and note your progress, giving you that motivation to find the time to fit exercise in at least three times a week.
5 – Do you have an inspirational and motivational idol?
Who do you look up to? Who makes you feel like if they can do it you can too… is it someone in your family? A friend? Maybe an author? Or a celebrity? Sit down and really think deep in your brain about who that might be for you. My inspiration is Kate Ferdinand, I look up to Kate because she is a busy mum herself, she is very inspirational with her constant positive attitude even through the toughest and busiest times of her life. She channels her energy correctly and fits her fitness around her busy life of 4 children. I find Kate relatable and likeable and its thanks to her being my inspiration that I now look after myself better. Who is your inspiration? Use that person when you're not feeling very motivated to find that motivation.
6 – Could you choose to exercise instead of watching the tv?
Watching TV is something most of us enjoy, when the kids are finally in bed we may feel like we have that 30 minutes to flop down on the sofa and catch up on our favourite recorded tv show, but what if we could mix that with an exercise session? I think the key to being a mum is being able to kill two birds with one stone, if we have a planned fitness routine we could exercise while catching up on our tv shows or listening to our favourite podcasts, or of it has been an extra stressful day why not do some yoga instead of television, it's an exercise routine that will calm and will relax you before bed.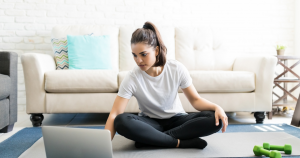 7 – Mix exercise with cleaning and chores
We all have to clean and tidy so why not mix the two together, my favourite go to is a motivational podcast on my headphones while cleaning. You can lunge while hoovering, squat while polishing, do push ups while checking what toys are under the sofa or walk up and down the stairs a few extra times, the list goes on. If you channel your mind, you can fit exercise in to your life, even as a busy mum with a full schedule.
8 – and last but not least, never underestimate the power or value of workout clothes and a pair of trainers
It doesn't matter if you're not leaving the house to work out, if you're working out while you clean or your just going to participate in a bit of yoga, if you dress for your workouts you're more likely to have the strength to achieve them as your subconscious knows your dressed and ready to go.
People assume exercise must be a gym workout, hiring a trainer or a having run around the park or taking an hour out of your busy schedule but that's not always the case. The beauty of physical activity and exercise is there are ways to fit it into even the busiest of schedules just with a little planning and improvising, I mean all mums are busy right? We don't just have jobs, we have around the clock jobs of kids and fitting exercise into that feels impossible, but it doesn't have to be.
Thank you for reading and I hope this article has given you the tools, a good system to use and the motivation to fit exercise in and become motivated to exercise.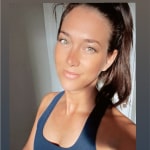 Kayleigh Moxon is a mum of 2 & has a real passion for motivating and inspiring others to become a better version of themselves through exercise and nutrition online or in her local area of Lancashire.
Kayleigh is currently training to become a personal trainer and runs her own Arbonne business alongside that and is one of our regular contributors.
You can find Kayleigh on Instagram below.
https://www.mybump2baby.com/wp-content/uploads/2020/11/motivation-to-exercise-for-busy-mums.png
630
1200
Kayleigh Moxon - Personal Trainer & Wellness Coach | Level 3 in Personal Training
https://www.mybump2baby.com/wp-content/uploads/2016/10/Logo-MyBump2Baby_transparent-bg-1-1.png
Kayleigh Moxon - Personal Trainer & Wellness Coach | Level 3 in Personal Training
2020-11-30 14:28:24
2023-09-29 10:50:42
Tips on Finding the Motivation to Exercise as a Busy Mum