Finding The Right Mortgage For You
Fact Checked
Finding The Right Mortgage
When you're planning on buying your first home together, there's a lot to consider – and of course one of the major things is sorting out your mortgage.
General life admin can take up a lot of time, especially if you're working, dealing with children's school or nursery, health appointments and so on. Add in searching for the best mortgage deal and it's a lot to manage, which is why it's worth considering getting a professional to find you the best mortgage deal.
Things to Consider
The first thing to consider is how much you are able to borrow and how the repayments will work for you and your family's budget. You can use our mortgage calculator to give you an idea of the sort of loan you might hope to secure, based on your circumstances,
Next, have all the information you need to hand, so that an adviser – whether independent or at a bank, building society – can give you realistic advice, rather than advice based on estimates and guesses.
You will need evidence of your income (wage slips and bank statements) including main salary, bonuses, any child maintenance payments, income from pensions and investments or any freelance work.
If you are self-employed you will need bank statements, evidence of tax paid, and generally three years of tax returns and business accounts.
It's also prudent to do a credit check, so that you have time to correct any errors or misinformation, and work on improving your credit score if necessary. Again, an independent financial adviser can offer advice on this.
Along with your income details, the mortgage lender will also want to get an idea of existing outgoings – such as energy bills, credit card repayments, car loans, and so on – and you may be asked to give estimates for costs such as clothes, childcare and entertainment.
This can be eye-opening for some people and is great for prompting you to have a good look at your budget and identify any overspending, and then have reasoned discussions about where savings can be made. The lender or adviser will also be able to identify any potential issues – and offer advice on ways to cut costs.
What Can We Afford?
Working out what you can actually afford can be the tricky part. Mortgage lenders base their offers on income multiples. Your gross salary is multiplied by a number to give an indication of what they are prepared to lend. This multiple is generally about 4.49 x for a 90% mortgage (ie, you have a 10% deposit available) and 4.75 x if you have more than a 10% deposit. However, there are currently some lenders offering up to 5.5 x gross salary. There can be a lot of options so an adviser will be able to find you the best mortgage for your circumstances.
However, it's just as important to be realistic about how much you can afford. Lenders will 'stress-test' the proposed amount, to assess whether you will still be able to afford the repayments if you make a life change – for instance have a baby, are made redundant or take a career break.
Finding an Adviser
When you're looking for an adviser, it's always worth getting recommendations from friends and family – but make sure they are recommending someone they have actually used and whose services they have been happy with. Also ensure that the adviser is independent – this means that they are not tied to one bank or building society and can look around the whole of the market to find you the best product most suited to you and your circumstances and the best possible deal.
Most important is to check that they are authorised and regulated by the Financial Conduct Authority. This means they are approved to provide regulated services and have to operate within certain guidelines, and you should be protected if you do business with them.
Because independent advisers are up to date with a whole multitude of lenders and their products, they are easily able to identify which lender might have a good proposition for you – they'll know who offers suitable mortgages for first-time buyers or for those with a less-than-perfect credit record, for instance.
An independent adviser is also invaluable if you have special circumstances – perhaps you are self-employed or have a very small deposit saved – they can often think 'outside the box' to find a deal that may not be available from a more mainstream lender.
As a first-time buyer you may benefit from a 'help to buy' mortgage or other first-time buyer scheme. Again, an independent adviser can help with this and will know which lenders are offering suitable products, so they can find the most suitable deal for you, without being tied to one lender. Find more about mortgages in our FAQs.
Application Process
Finally, as we mentioned at the start, when you are juggling work and the demands of a young or growing family, the last thing you want to take on is more form filling! One of the joys of engaging with a financial adviser is that they can do that all for you. Once you have supplied them with the evidence of income and outgoings, and any required documents that prove you are a legal resident of the UK, you can leave most of the paperwork to them, leaving you more time to start searching for your dream home!
Established in Berkshire in 2004, J Finance Ltd is one of the leading financial planning companies in the area. We serve clients across the South of England including Oxfordshire, Buckinghamshire and Hampshire. If you would like to discuss this subject or any other financial matter, please contact us on 01635 521 300 or email [email protected]
YOUR MORTGAGE IS SECURED ON YOUR HOME. THINK CAREFULLY BEFORE SECURING OTHER DEBTS AGAINST YOUR HOME. YOUR HOME MAY BE REPOSSESSED IF YOU DO NOT KEEP UP REPAYMENTS ON YOUR MORTGAGE.
If you would like to speak to your local financial advisor, why not check out our directory?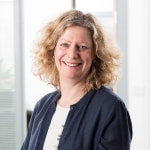 J Finance Ltd was founded in 2001 by Jonathan Bright and is a financial services company located in Newbury, Berkshire – though we serve the whole of the UK. We are a team of financial advisers and mortgage consultants who are focused on giving you, our clients, professional advice along with outstanding customer service. We do this by developing long term relationships and offering an excellent, personal service. We'll take the time to discuss your current situation and your plans for the future, and we'll use this information to help identify the best financial products for you.
https://www.mybump2baby.com/wp-content/uploads/2022/02/Finding-the-right-mortgage-for-you.png
630
1200
Sallie Bright - HR, book keeping, commission management, marketing at J Finance ltd | FdSc Nutritional Therapy
https://www.mybump2baby.com/wp-content/uploads/2016/10/Logo-MyBump2Baby_transparent-bg-1-1.png
Sallie Bright - HR, book keeping, commission management, marketing at J Finance ltd | FdSc Nutritional Therapy
2022-02-11 11:53:45
2023-09-29 16:05:13
Finding The Right Mortgage For You