Funky Girls Fashion with Iris Dares
Sometimes it's hard to find clothes for your little girl that actually reflect her dazzling personality, or even clothes that aren't just standard pink or boring. Little girls nowadays want to feel powerful and like they can achieve anything (which they most certainly can). And still even now, in this day and age, some clothing stores feature out of date clothing for girls. What lengths do we need to go to to find funky girls fashion that stands out from the crowd?
Feminine Girls Fashion has changed….
2020 is a great time for females. Years ago, we were expected to stay at home, cook, clean and take care of the household whilst the man went to work. Now, there is a fast growing number of successful females in business and women are generally better respected in society.
It was not too long ago that men had an opinion on the clothes that women were allowed to wear, but not anymore!!! Times have changed and feminine fashion is at an all time high!
We wear what we want….
We are able to wear the clothes that they want to wear instead of being told what to wear. These new outlooks should be instilled into the lives of our children.
Brands on the High Street…..
Many brands on the high street imply that girls can only wear colours such as pink and purple, but the truth is that we should be promoting the idea that kids can wear what they want, it's 2020 after all.
You may not realise how much your child wants to share their personality through their clothing choices, but give them the opportunity to choose their own outfit for the day and you might be surprised.
It's time to start letting your little girl choose her own outfit, one that makes her feel empowered in her own way. Let her choose the colours that she wants to wear, she doesn't have to wear pink just because everyone else is.
Let's tackle the opinion that girls can't be strong in a dress, they don't have to wear a full suit to make an impression. People make more of an impression when they're comfortable in what they're wearing. 
If you feel strongly about embracing funky girls fashion and you don't know where to go, check out Iris Dares Design – A fabulous brand that embraces feminism fashion whilst promoting individuality.
Iris Dares is a fantastic feminine clothing store for 2 – 10 year olds. They are bringing girls' clothes into the 21st century by empowering young girls to dress exactly how they want whilst instilling the message that looking feminine does NOT mean you're less powerful.
Iris Dares Design offers a vast range of accessories and quirky badges for Mums. Iris Dares create extremely high quality clothing, so that your little girl can climb trees in the same dress she was wearing when she dressed up as a powerful businesswoman. Iris Dares work with a non-profit organisation to produce their fantastic clothing and alongside ActionAid.
They promote the idea that girls can have the same interests as boys, girls can enjoy dinosaurs as well. They're amazing 'Feminist Faces' skirts offer children the chance to wear something that no one else will be wearing because there's nothing similar on the market. There is a large range of gorgeous dresses and Iris Dares makes it clear that these dresses are not to be kept aside for a special occasion, they are to be worn and enjoyed whatever your plan for the day is.
Iris Dares online shop has stunning dresses and tutus plus so much more for 2 – 10 year olds. The items are eye catching and totally different to anything we have seen before on the high street.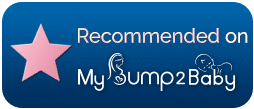 We are giving Iris Dares our Recommended on MyBump2Baby badge based on the fantastic reviews they have received…
"My little girl LOVES her Iris Dares dress! The dress is all that this brand stands for, tough yet feminine! Beautiful fabric, does not fade in the wash! Thank you very much for making my daughter a very happy 6 year old!" – Rebecca.
"My daughter's new favourite dress! So nice to find a dress which is brightly coloured and practical but with maximum twirlability. The only problem will be getting her to wear anything else from now on… Arrived beautifully packaged, would highly recommend." – Lucy.
https://www.mybump2baby.com/wp-content/uploads/2020/02/funky-girls-fashion-with-iris-dares-2.jpg
916
1000
[email protected]
https://www.mybump2baby.com/wp-content/uploads/2016/10/Logo-MyBump2Baby_transparent-bg-1-1.png
[email protected]
2020-02-29 14:21:10
2021-10-20 12:06:45
Funky Girls Fashion with Iris Dares