Gemma Atkinson's Maternal Health Story
At MyBump2Baby, we recognise that maternal health is extremely important and something that everyone should be aware of. Today we want to share this article with you, Gemma Atkinson's Maternal Health Story, which she recently shared online with her fans. 
Gemma Atkinson's Maternal Health Story
The pregnancy journey can be tough, many women experience motherhood in different ways. Some women manage to wake up early to practice their pregnancy yoga, while some women feel so tired or sick that they don't want to get out of bed – every motherhood journey is different. Each pregnancy is unique. NEVER JUDGE.
Today we're talking about soap star, Gemma Atkinson, who recently shared her labour experience and maternal health story online.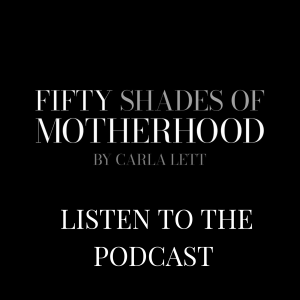 The labour experience didn't go to plan
Gemma revealed to fans that whilst pregnant she did everything in her power to be her "strongest, healthiest, happiest self," for her new baby.
The radio DJ received a glowing reception for her honesty, after admitting she "mentally struggled" after welcoming Mia into the world.
"Mentally after Mia I struggled a little with how she arrived," she confessed.
"Now though, I've processed it, dealt with it, released it and I mentally feel strong again. Ready for anything thrown at me!"
Experiencing an unexpected caesarean is a traumatic experience for any woman, Gemma was honest with her story, revealing the truths behind a caesarean birth. This procedure took its toll on Gemma's mental health and her body strength. 
It can be so hard as a new mum, whether it's your first time or not, when you have elaborate plans for your birth. Women often spend weeks researching and planning for the way they wish to give birth and often these plans are not possible to ensure the safety of mother and baby. Not only is this disheartening, it can also be traumatic.

A powerful message
The star shared her story with a lengthy Instagram post, where she wrote about women taking care of their bodies and loving themselves. She encouraged women to take 5 minutes out of their day to appreciate the things around them. It was a powerful message to show people that many of the things we worry about, such as stretch marks, loose skin and the number on the scales, don't matter if we aren't happy. 
Gemma stressed the importance of getting back into exercise after pregnancy. Exercise not only helps to strengthen your body again but also helps to improve mental well-being, She did warn fellow mums not to look at the number on the scales, due to its lack of importance. 
Healing yourself
The aim of Gemma sharing her story is to encourage other women who have experienced an unexpected caesarean birth to find the strength within themselves to heal, both physically and mentally. Having positive mental health is not a competition, it's about being kind to yourself and allowing yourself time to feel better about things that have affected you. 
Gemma documents motherhood in an honest and appropriate way, she isn't scared to tell her followers how she feels. Fans and followers of Gemma have taken very well to her post, labelling her as an inspiration to other women.
Hi, I'm Emma and I'm MyBump2aby's family law, protection and financial editor. I'm passionate about better-informing parents on their choices when it comes to family law and family protection and financial matters.
https://www.mybump2baby.com/wp-content/uploads/2020/06/gemma-atkinson.jpg
360
600
Emma Stevens
https://www.mybump2baby.com/wp-content/uploads/2016/10/Logo-MyBump2Baby_transparent-bg-1-1.png
Emma Stevens
2020-06-18 16:14:47
2020-06-18 16:29:15
Gemma Atkinson's Maternal Health Story