MyBump2Baby is committed to supporting women through pregnancy. Everyone loves a massage, pregnant or not, but the important thing about having a massage while pregnant is that it relaxes you and your baby. Today we are sharing the benefits of getting a prenatal massage.
Before we start, pregnant women can access local prenatal massage therapists in our directory by clicking here. Please note that we advice you ask your massage therapist the relevant questions to ensure that you are in a safe environment with a qualified massage therapist.
Did you know? Massage therapy dates back to 3000 BCE, it originated in India where it was considered a scared natural healing system.
Pregnancy massage is really effective and is becoming increasingly popular amongst pregnant women… and who can blame them? Being pregnant can be tiring, draining, unpleasant and uncomfortable and as much as we love our little buns in the oven, being pregnant can be hard.
Prenatal massage can usually be done at any stage of your pregnancy. Be sure to check this with your massage therapist though as some will not perform pregnancy massage during the first trimester of pregnancy. While it is similar to any massage you'd get at any stage in your life, pregnancy massage focuses on ensuring that mother and baby are comfortable and happy.
Is massage safe in the first trimester?
Maternal massages are generally considered safe after the first trimester, as long as get the green light from your health care practitioner and you let your qualified massage therapist know you're pregnant. Swedish massage and aromatherapy massage are NOT usually recommended in early pregnancy (before 16th pregnancy week)
Here are some of the benefits of getting a prenatal massage
Pain Relief in problem areas
Pregnancy massage can help to reduce pain in certain areas of the body. During pregnancy, it is common for women to experience back pain, due to carrying the weight of the unborn baby. By attending a pregnancy massage, your massage therapist can ensure that they focus on these problem areas to [provide you with maximum comfort. They may be able to teach you some massage techniques to take home for your partner to perform on you, should the pain continue. The pain can be something as simple as muscle tension, sciatic nerve pain, varicose veins or simple muscle aches.
Expectant mothers don't tend to be in too much pain in the first trimester but the joint pain relief is usually in the third trimester. Your therapist will be able to talk to you about how they can help with pain relief.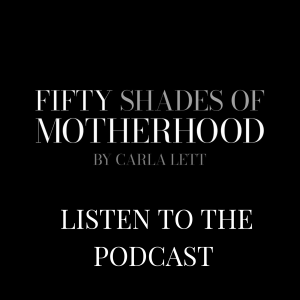 Stress Relief
We know how stressful it can be for pregnant women, you are going about our daily lives carrying a baby that is growing by the day. Daily work and life stresses can get you down and having regular massages while pregnant means that you allow your body specific time to relax, this will be good for your mind too. You may have had a high risk pregnancy before and you could be a little anxious or stress levels are on the high side resulting in you having high blood pressure, prenatal massage can help with this.
Please remember to speak to your health care provider about high blood pressure or any other medical issues you may be experiencing as this may put you at increased risk of miscarriage.
Being relaxed as a mum means that you're more likely to have a relaxed baby, that won't stop them kicking you though!
Increased Blood Circulation
We've all been there, or read about it, during pregnancy is it common for certain areas of the body to swell, including your ankles. Blood clots are also more likely during pregnancy. Pregnancy massage will allow your blood to circulate more, which reduces swelling in the body. Swelling can be uncomfortable and it's difficult to reduce swelling once it's started, so why not treat yourself to a pregnancy massage and help blood flow reduce your chances of swelling in the first place?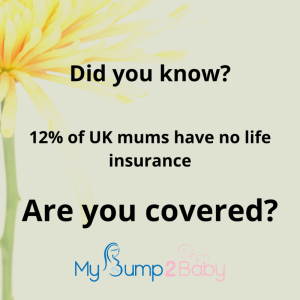 Eases Labour Pains
It has been reported that attending pregnancy massage has reduced labour pains in many women. Like we said earlier, you can ask your massage therapist to teach you massage techniques that your partner can perform on you at home, these can also be used when you go to hospital to have your baby. This will help your mind to relax, you can go to the happy place that you've experienced during the massages throughout your pregnancy.
Improved Sleep
We all need sleep to help us feel refreshed and sleep can be difficult during pregnancy, due to certain positions being uncomfortable. Having pregnancy massages increases your relaxation levels, which allows your muscles to feel more relaxed, allowing you to sleep better at night. You will find a comfortable position to receive your massages in, which is likely to be on your side, you can then imitate this when it's time to sleep.
Decreased nausea and heartburn
Some women have reported previously that attending pregnancy massage has led to decreased nausea otherwise known as morning sickness and heartburn, which can both be very much present throughout pregnancy. Morning sickness tends to start early pregnancy and for many women it disappears by the second trimester but of course some women find they suffer with nausea throughout the entire pregnancy. There are many treatments for nausea including ginger biscuits, essential oils, mints and of course prenatal massage. We would recommend speaking with your massage therapist about this before your appointment. If you have any pregnancy concerns around nausea it is important to speak to the nhs or a healthcare professional about what you are experiencing.
A new friend
While your massage therapist's job is to teach you massage techniques and allow you to feel relaxed, they can also be someone to talk to, a friend. They will listen to you and if you have regular massages they will likely feel like a large part of your pregnancy journey by the end of it.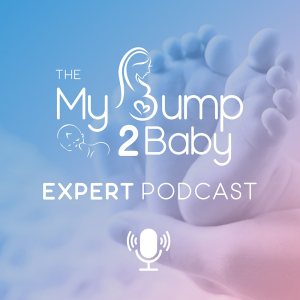 Pregnancy massage is highly effective and we would encourage women to participate in it, please ensure that you have checked with your midwife that it is safe to do beforehand.
Check out our directory to find pregnancy massage therapists near you. 
https://www.mybump2baby.com/wp-content/uploads/2020/06/Getting-a-massage-during-pregnancy.png
630
1200
Abi Sproston
https://www.mybump2baby.com/wp-content/uploads/2016/10/Logo-MyBump2Baby_transparent-bg-1-1.png
Abi Sproston
2020-11-09 22:05:17
2020-11-16 21:05:18
The Benefits of Getting a Massage During Pregnancy