Firstly I feel I have to tell you that this isn't an article to teach you how to get your child to share. Now that's out-of-the-way I will be giving you my opinion on what I think getting a child to share should entail.
Firstly getting a child to share can be quite a difficult task in itself never mind trying to explain reasons and situations where they shouldn't.
I saw a post on a parenting group on Facebook where the poster stated they went to a play park with their child and a group of children when up to the child wanting to play with his/her toys. The mum rightly (In my opinion) said "No" to them. I don't see why a group of kids feel they should have the right to ask to play with a strangers toy. Well there is nothing wrong with asking but it's the fact that when the mum said not to share the toys the other mums looked at her like she had stamped on their heads. No child should be expected to give up their toys to anyone never mind a stranger. It's different if the toys are shared or not theirs in the first place.
My wife and I are raising Sophia to know that if the toy is hers then she doesn't have to share but it's polite to. If the toys are not hers like that in a school or a nursery then she has an obligation to share and not 'Hog' the toys. It will be hard but I think it will be worth it in the long run for her. 
At the moment she is the most polite little girl you will ever know. We will be keeping it that way and just get to have knowledge of when she needs to be polite.
Obviously I am not trying to tell anyone how to raise their child but I feel this is the best way for Sophia.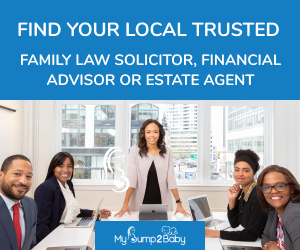 Remember to follow me on Twitter, Instagram and Facebook.
If you enjoyed this article then please share it with your friends and have a look at my site The Opinionated Dad
I am The Opinionated Dad. I am a father to a girl and soon a baby boy. I also have a beautiful wife. I write about anything that takes my fancey.
https://www.mybump2baby.com/wp-content/uploads/2017/06/kindergarten-421623_1280.jpg
960
1280
Chris Newman
https://www.mybump2baby.com/wp-content/uploads/2016/10/Logo-MyBump2Baby_transparent-bg-1-1.png
Chris Newman
2017-06-21 17:21:02
2017-06-21 17:21:02
Getting Your Children To Share