I had heard of Gripe water before my son came along however I had no idea how truly magical it was, it worked wonders for his colic. At the time it really was our last resort as we had literally tried everything. My sons colic started at around 4 weeks, he would cry for hours on end and it would usually be just as my husband and I were settling down for the night. It was at the same time every night and tended to last for hours on end.
My mum had mentioned "Gripe water" for newborns but because so much has changed since she had me I just shrugged it off (silly me). I tried lots of other expensive remedies and none seemed to work.  At one point it was that bad we thought that he must have an allergy of some kind but when the GP looked in to it, he didn't. We were at our wits end by this point and possibly on the verge of a divorce, when my health visitor advised that we try gripe water for colic, I went out and bought some from the local chemist right away and within days he was like a new baby.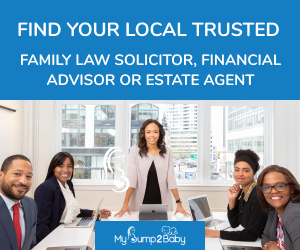 What is Gripe Water?
Gripe water for babies is an over-the counter liquid, it is made from sodium bicarbonate and lots of natural herbs. Other than using gripe water for colic it is actually advertised as a remedy for teething pain, hiccups and flatulence. Due to minimal evidence of gripe water relieving colicky babies, many parents including myself swear by it. It is believed that some of the natural ingredients in the gripe water relieves gas build up, which could be a cause of colic.
Is Gripe Water Safe?
 Gripe water is often safe however I would advise speaking to your GP or health visitor to confirm this.
Although gripe water is unlikely to cause an allergic reaction it is advisable to keep an eye on your baby for the following symptoms; Hives, itchiness, watery eyes, swelling of lips or tongue, vomiting, diarrhoea and difficulty swallowing or breathing.
Carla is the founder of MyBump2Baby. Carla has a huge passion for linking together small businesses and growing families. Carla's humorous, non-filtered honesty has won the hearts of thousands of parents throughout the UK.
She has previously written for the Metro and made appearances on BBC News, BBC 5 live, LBC etc. Carla is a finalist for Blogger of the Year award with Simply Ladies inc. Carla is also the host of the popular Fifty Shades of Motherhood podcast and The MyBump2Baby Expert podcast.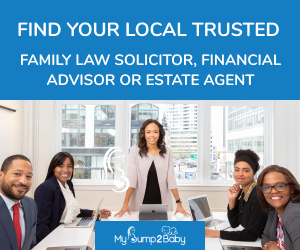 https://www.mybump2baby.com/wp-content/uploads/2016/09/gripe-water-for-babies.jpg
1128
1685
Carla Lett
https://www.mybump2baby.com/wp-content/uploads/2016/10/Logo-MyBump2Baby_transparent-bg-1-1.png
Carla Lett
2016-09-26 18:29:39
2016-10-07 19:05:08
Gripe Water for Babies