Heavy Feeling in Lower Abdomen Early Pregnancy: Causes and Seeking Help
If you are pregnant, changes in your body are inevitable. One of the early signs of pregnancy is an intense or heavy feeling in your lower abdomen.
It can be confusing, as well as frightening- as a heavy feeling in your lower abdomen is likely to be a symptom that you have never experienced before.
The lower abdomen is where the baby grows inside the womb and takes nutrition from the mother's blood.
So, you may experience a lot of changes in the lower abdomen that might affect how your body feels.
A heavy feeling in the lower abdomen in early pregnancy is not necessarily a cause for concern and may not harm you or your baby.
Read on to learn more about the feeling of heaviness and the possible causes.
What is a Heavy Feeling in the Abdomen During Pregnancy?
A heavy feeling in the abdomen during pregnancy is actually a common symptom of pregnancy for pregnant women.
It can be different for each woman and it depends on how far you are in your pregnancy and what you're feeling.
There are a variety of pregnancy symptoms and signs that come wih pregnancy.
One of them is that the belly may feel full and uncomfortable, and it might feel like it's too big for your body.
You may also notice that your breasts are tender or that you have trouble sleeping at night. This occurs mostly in the last trimester of pregnancy.
However, it is possible to have a feeling of heaviness even during early pregnancy.
Usually, this occurs when you are at least 10 weeks pregnant as your baby's movements will cause some of your organs to shift around. This can be uncomfortable, but it's not as bad as it sounds, and it is often a sign of a healthy pregnancy.
What Does the Heavy Feeling Feel Like?
The heaviness is often described as a bowling ball in your abdomen.
Some say that they experience a foggy feeling.
You may also notice some bloating, which usually takes place within two to three weeks after conception.
In this case, gas fills your stomach and causes it to expand outwards as the body produces the hormone progesterone to slow down digestion.
You may be able to feel the heaviness by placing one hand on your belly and the other hand over it.
If you can't feel anything, then try lying down and relaxing. Sometimes breathing exercises can help with this symptom as well.
Causes Of Heavy Feeling In Lower Abdomen Early Pregnancy
The heaviness in your abdomen may be caused by fluid buildup from the increased blood flow to your uterus during pregnancy.
It can also be caused by an enlarged uterus or placenta pressing on your internal organs, making it difficult for you to breathe normally.
However, it might be caused by other factors as discussed below.
1. Nausea
Nausea and vomiting can cause heaviness in your abdomen as well as stomach pain.
In some cases, nausea may be caused by excess hormone production during pregnancy or if your stomach is empty.
With most women, the nausea is mild and goes away on its own.
2. High Blood Pressure
High blood pressure is one of the most common reasons for a heavy feeling in your lower abdomen during early pregnancy. High blood pressure can cause problems such as heart disease and stroke, which can result in a heavy feeling in the lower abdomen during early pregnancy.
High blood pressure can also strain the liver, kidneys, and other organs. When this happens, it can become difficult to digest food, which can lead to abdominal discomfort and stomach pains.
If you have high blood pressure, then it is recommended to talk to your doctor about a healthy diet plan and lifestyle change that will help you control your weight. This will aid reduce your risk of developing these complications.
3. Endometrial Decidualization
Endometrial decidualization is a condition that occurs when your endometrium (the inner lining of your uterus) changes into a thinner, non-viable tissue.
This can happen as a result of hormonal changes in early pregnancy or through the use of certain drugs.
In most cases, endometrial decidualization does not cause any problems for you and your baby.
However, if it happens too early in pregnancy (before week 12), it can cause a heavy feeling in your lower abdomen during early pregnancy symptoms such as cramping and bloating.
4. Gas and Bloating
During pregnancy, the level of hormones increases, causing digestion to slow down.
This can cause a build-up of fluid or gas in your digestive tract, which creates pressure on your stomach and intestines.
This can cause a feeling of heaviness in your abdomen, as well as lower abdominal pain.
Sometimes, gas build up can cause sharp pain.
Bloating can happen at any time during your first trimester, but it usually goes away after your first few weeks of pregnancy.
However, if you have severe bloating or indigestion during your second or third trimester, it could be caused by gestational diabetes.
5. Braxton Hicks Contractions
Braxton Hicks contractions are small contractions that occur every 3-6 weeks during pregnancy. They're often mistaken for periods or menstrual cramps. These contractions are associated with uterine contractions but they don't cause bleeding or make it harder for you to pass stools.
6. Constipation
The other main cause of heavy feeling in the lower abdomen during early pregnancy is constipation. Constipation occurs when you do not have enough fibre in your diet. When you suffer from constipation, it becomes difficult for waste material to pass through your intestines, thus making you feel fuller. Your body needs dietary fibre to break down the food you eat and make it easier for your body to pass stool through your intestines.
7. Gestational Diabetes
Poor blood sugar control during pregnancy can lead to gestational diabetes, which can lead to multiple symptoms.
These include poor appetite, increased hunger, weight gain, and tiredness.
Some women may feel full when they have only eaten a small amount of food and may not be aware that this is due to their low blood sugar levels.
This condition is known as gestational diabetes and it usually disappears after delivery.
When to Worry About a Heavy Feeling In The Abdomen During Early Pregnancy
A heavy feeling in the abdomen is normal for many women. However, it is recommended to consult your healthcare provider if this feeling persists after about 4 weeks or if it causes you pain or discomfort.
There are several reasons why a heavy feeling in the abdomen during early pregnancy could be a sign of trouble. A doctor will examine your abdomen during an early pregnancy checkup and determine whether you need to be seen more often.
If your doctor finds a problem, he or she will discuss it with you and may refer you to a specialist. Some issues such as gestation diabetes can be effectively managed through doctors' advice until you deliver.
Also, other impending risks that might be of concern will be averted early to enable you to carry the pregnancy full time. Therefore, if the heavy feeling in your lower abdomen makes you feel uncomfortable, don't hesitate to consult your physician.
Bottom Line
Your body is going through a lot of changes early on in your pregnancy. You are most likely dealing with sore breasts, nausea, and other symptoms, which will go away as the pregnancy progresses.
However, if the heaviness in your abdomen lasts for an extended period or is accompanied by any severe pain or foul discharge from the vagina or vaginal bleeding, be sure to contact your doctor just to ensure that there is not an infection occurring. Also, keep in touch with your doctor after this period so they can monitor the weight gain and baby's growth as well.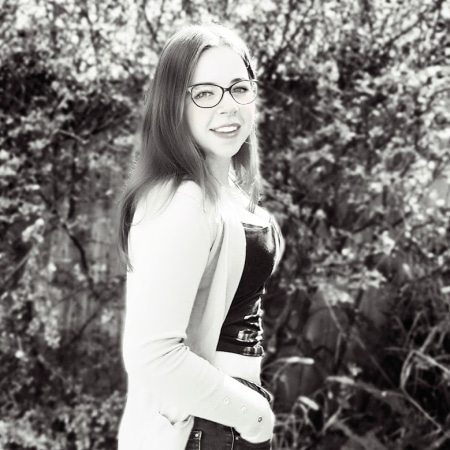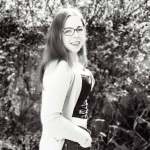 Louise McCamily serves as the Digital Marketing and Administrative Assistant at MyBump2Baby, where she has contributed to the creation and editing of more than 400 articles. She holds a prestigious Surfer SEO certification and a Foundation Degree in Software Engineering with distinction. Louise is passionate about delivering outstanding service to MyBump2Baby's expanding community of families.
Reach out to her at [email protected] for inquiries.
https://www.mybump2baby.com/wp-content/uploads/2022/09/Heavy-Feeling-in-Lower-Abdomen-Early-Pregnancy.png
630
1200
Louise McCamily - Digital Marketing & Admin | Surfer SEO Certified
https://www.mybump2baby.com/wp-content/uploads/2016/10/Logo-MyBump2Baby_transparent-bg-1-1.png
Louise McCamily - Digital Marketing & Admin | Surfer SEO Certified
2022-09-15 14:30:00
2023-01-13 16:02:45
Heavy Feeling in Lower Abdomen Early Pregnancy: Causes and Seeking Help