How can we teach our children to be more resilient?
Disclosure: This article may contain affiliate links, this means at no cost to you, we may earn a small commission if you purchase a product through them.
What do we think about failing?
One of the hardest things about bringing up children is to allow them to fail; do you think this is a good idea or not? Particularly in light of the recent world of Covid where children have been brought up in a very different world to normal, it is a question that parents are asking themselves as our basic instinct is to protect our children at all times.
We all want our children to succeed and as a parent, I know exactly what it is like to want my children to find those things that they really like doing and want to be good at. No parent wishes to see their children upset or sad because they have "failed" at something, however, we all love seeing our children succeed – but how did they get there?
There is a definite realisation amongst child professionals that failing is a good thing and as long as our children learn from the experience, and learn how to cope with the experience, they build resilience and it can reduce anxiety; something which is on everyone's mind at the moment with the increase in mental health issues.
With the amazing successes at the Olympics recently, it is really interesting to listen to the journeys of the Olympians and how they achieved their amazing achievements; many of them explained how they deal with failing and actually, how important this has been in succeeding and being brave enough to get up and start again, or changing direction; it appears that the process of working towards the outcome is more important or equally as important as the outcome itself!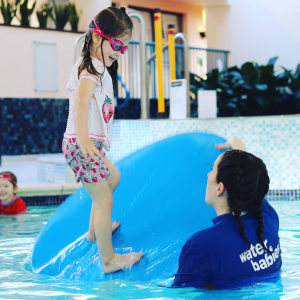 So how can we help our children deal with failure?
Here are some ideas for you to think about:
Be a role model for your children; talk about your failures and disappointments and how you dealt with them and what you learnt from them. Did they benefit you in the long run?
Be empathetic when they fail; rather than saying they will do better next time, recognise their feelings and ask your child how they would like to deal with their disappointment
Use the experience as an opportunity to teach; encourage your child to ask questions, make suggestions, how would they handle the situation differently next time
Encourage your child to be brave and have a go – what can happen?; they may not like confronting a situation or asking a question but I bet they will feel better afterwards; we all have to learn that life is not going to be easy and you are responsible for your actions.
Allow your child to problem solve – it may not be the outcome that you would have come up with but go with it and see where it leads
Encourage children not to give up; they may have a bad day or not be enjoying something but is the activity important on a longer term basis in which case, help them work through it – otherwise they will not see how important it can be to persevere.
Above all, learning should be fun – it is something we do all the way through life so enjoy the journey, you may surprise yourself with what your children can teach you too!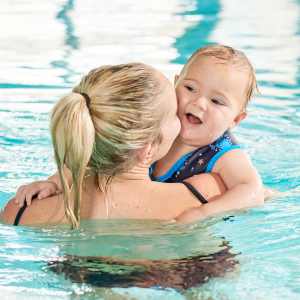 Tamsin Brewis, owner of Water Babies Bucks and Beds has been involved in the baby and pre-school sector for over 20 years and has always had a fascination for child development and the progress of the pre-school child.  Tamsin has run her Water Babies franchise for 17 years and prior to that, gained swimming experience as a mainstream teacher.
https://www.mybump2baby.com/wp-content/uploads/2021/08/resilience.png
630
1200
TamsinBrewis
https://www.mybump2baby.com/wp-content/uploads/2016/10/Logo-MyBump2Baby_transparent-bg-1-1.png
TamsinBrewis
2021-08-23 11:30:41
2023-02-02 15:17:42
How can we teach our children to be more resilient?