How Long After An LH Surge Do You Ovulate?
If you are trying to conceive (TTC), it is very useful to know about LH Surges and what they mean, and how they relate to your fertile window. You will most likely know about ovulation tests- but did you know that ovulation tests are not actually used for confirming ovulation, but rather for detecting surges in the LH hormone?
It is actually the LH surges that trigger ovulation!
This article, "How Long After An LH Surge Do You Ovulate?", discusses the topics below:
What is the role of the Luteinising Hormone? – About Your Menstrual Cycle
What is an LH Surge? An LH surge is a surge in the Luteinizing hormone (LH)- which is a reproductive hormone that is responsible for triggering the beginning of your fertile window.
Every menstrual cycle, at around the third day, the hormones are at their baseline level. After day 3, your hormones increase and decrease throughout the cycle in preparation for ovulation, your period, or even pregnancy.
On day 3, when your hormones are at your baseline, your brain communicates to your body that its the time to start your new menstrual cycle- by sending out a hormone called the follicle-stimulating hormone (FSH). This hormone- as the name states- stimulates the follicles within your ovaries to start producing a mature egg cell. This is called the follicular phase.
Once the follicles develop and the strongest follicle (known as the dominant follicle)- which will release the mature egg- is left remaining, the follicle-stimulating hormone production is ceased, as the FSH is no longer required for the follicles to develop.
Next, your brain needs to send a signal to your body to tell it to start thickening the uterine lining, in preparation for the arrival of the mature egg cell. It does this by producing estrogen.
Once the estrogen levels have risen enough, it indicates to the body that the follicle and egg have finished developing, and the brain releases a sudden surge of luteinizing hormone (LH). This LH surge triggers ovulation and ruptures the follicle which causes the mature egg to be released. It is at this point, that your ovulation symptoms, such as ovulation bleeding & spotting, usually begin.
Why Should You Track Your LH Levels?
Now we understand the role of the Luteinizing hormone, you might be wondering, why should I track my LH levels?
Tracking your LH levels allows you to identify your most fertile days and plan intercourse accordingly- with much more accuracy than using an ovulation calculator or tracking app. You can read our article, When to Have Sex After LH Surge to find out how to time your intercourse for the best chances of conceiving.
Does an LH Surge Mean You Ovulated?
A positive LH test reading- or elevated LH levels- indicates that you are likely to ovulate soon- although it doesn't mean that the egg will always be released after an LH surge.
LH tests are used to predict when you are most likely to ovulate, rather than testing when you will certainly ovulate.
Some women experience multiple LH surges per month- the multiple peaks in LH hormones are called "Bisphasic peaks". Biphasic peaks consist of multiple peaks and drops in the LH hormone- which means you may not ovulate after you detect your LH surge, as it could be one of many surges. Usually, women experience just one LH peak per cycle. You should take an ovulation test at your second morning urine each morning, to avoid a false negative ovulation test.
How Long After An LH Surge Do You Ovulate?
How long it takes for you to ovulate after an LH surge varies from woman to woman. A positive ovulation test does not necessarily mean that you will ovulate straight after.
Most women ovulate 48 hours after their initial positive LH test, however, if you have multiple, or biphasic, LH peaks throughout your cycle, this may not be the case. Multiple or biphasic peaks can be caused by conditions such as polycystic ovary syndrome (PCOS) or hormonal fluctuations. Experiencing biphasic peaks is uncommon, but they can make pregnancy planning much more difficult.
The majority of women still experience positive LH test results even after ovulation- and many women can experience LH surges even several days after ovulation occurs.
How Long Do LH Surges Last?
LH surges typically last for 12 to 36 hours.
How Can I Accurately Test for Ovulation?
We have established that you can experience multiple LH surges throughout your cycle, and even experience positive LH tests even after ovulation- so how can you accurately predict ovulation?
You can accurately track your LH levels to predict ovulation in a couple of ways:
Ovulation predictor kits. Ovulation predictor kits (OPK) monitor the fertility hormone levels in your urine (the hormone estrogen and the LH hormone) in order to give you an insight into when your LH surge is occurring, and when your peak fertility window will occur. You should take ovulation tests every day (around mid-cycle) until you experience an LH surge and drop. It is usually after your LH levels drop that ovulation begins. To use the OPK method most effectively, you should log your OPK test results daily (this can be particularly useful for women with irregular cycles). If you have been using ovulation tests, you be may wondering can an ovulation test detect pregnancy? You can read our article to find out.
Blood tests. Another method of accurately testing for ovulation are blood tests from the doctors. If your doctor is assisting you in your fertility journey, they will test your progesterone levels to see when you will ovulate. Doctors will typically test your blood around one week before your expected ovulation date (which is typically around mid-cycle, or 14 days before your menstrual period begins).
Ovulation Calculators. An Ovulation Calculator works by taking your average cycle length, and the date of the first day of your last period to calculate your expected ovulation days and fertile window.
Basal Body Temperature Tracking. Basal body temperature (BBT) tracking involves recording your resting temperature at the same time each day and charting it, in order to establish the time of the month in which you usually experience a slight increase in temperature- which indicates ovulation.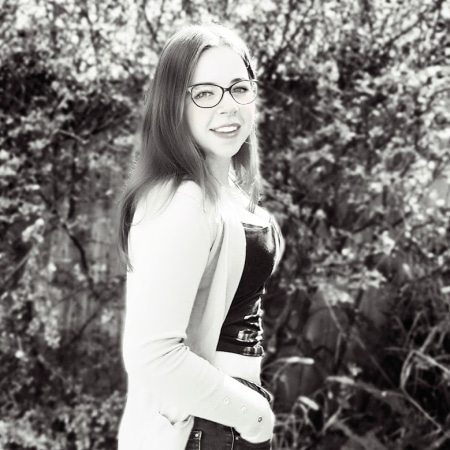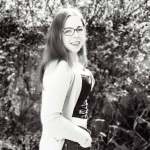 Louise McCamily serves as the Digital Marketing and Administrative Assistant at MyBump2Baby, where she has contributed to the creation and editing of more than 400 articles. She holds a prestigious Surfer SEO certification and a Foundation Degree in Software Engineering with distinction. Louise is passionate about delivering outstanding service to MyBump2Baby's expanding community of families.
Reach out to her at [email protected] for inquiries.
https://www.mybump2baby.com/wp-content/uploads/2022/03/How-Long-After-An-LH-Surge-Do-You-Ovulate.png
630
1200
Louise McCamily - Digital Marketing & Admin | Surfer SEO Certified
https://www.mybump2baby.com/wp-content/uploads/2016/10/Logo-MyBump2Baby_transparent-bg-1-1.png
Louise McCamily - Digital Marketing & Admin | Surfer SEO Certified
2022-03-21 09:17:09
2023-03-02 13:49:42
How Long After An LH Surge Do You Ovulate?