At MyBump2Baby we are proud to work with financial advisers throughout the UK. If you would like to get in touch with your local financial adviser visit our family protection directory. Today we share an article on a question many parents ask "how much is enough life insurance?"
Life Insurance, when is enough enough?
If I was to offer you a cash lump sum of £500,000 or £20,000 a year income for the rest of your life, which would you choose?
How much would you need every month, before tax, to run a modest house or flat, feed, clothe and raise a child (or children) in a comfortable loving environment and still have a little left over for yourself?
Even though its years and years away and you've not given any thought to the situation, what sort of income do you want in retirement?
Whilst the answers to the above may differ in amounts and will depend upon you own personal situation the basic mathematics underlying the questions are the same.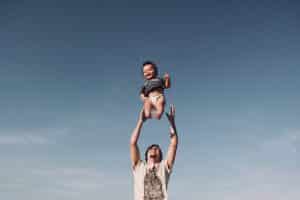 Show me the money!
Tom Cruise played sports agent Jerry Maguire in the classic film of the same name.
His character wasn't interested in all the talk that surrounded the salary and perks offered to his talent, he was a straightforward numbers guy, giving rise to the immortal line: –
''Show Me the Money!"
Unsurprisingly, most of us are the same. If I asked you about the effects of inflation, natural yields or life expectancy, its most likely you're going to shrug your shoulders and fade out of the conversation.
Life Insurance – Is this enough?
When covering a debt such as a mortgage, life insurance is a very simple concept. When the insured life dies, the mortgage gets paid off…. Simple!
Where a couple have a mortgage and joint life insurance, upon the first death, the mortgage is paid off…..Simple!
Assuming married or co-habiting couples wills were properly arranged, the surviving partner now has a property with no debt.
Whilst in this second example, the life Insurance has done its job and protected the surviving partner, if they cannot afford the running costs of the property individually, they will still have some big decisions to make.
Do they sell and downsize, rent a room out or the whole property or battle on struggling to meet the monthly bills?
What of the couple with a young child where one parent stays at home to raise the child. Is life insurance that pays off the mortgage enough? Probably not.
How is the remaining partner going to pay the monthly bills? Can they afford childcare whilst out working and still have time to support the child at such an unsettling time.
Those of you that have read my previous article 'Insurance is not just for Grown Ups' will know that I think Family Income Benefit, (FIB), should be considered by nearly every family unit with young kids.

Life Insurance – Is this enough? I want an income.
In these days of extremely low interest rates you are going to need a lot of money to generate a reasonable income.
If you don't want to take any risk and left your money on deposit at the Bank then you can, on average expect to earn interest of 0.85% per year.
Wow! Let's forget that income and earnings are subject to tax whilst we think about this. To create an income of £15,000 per year from a bank deposit , you would need to have  £1.75 million in your account.
If you were prepared to tie your money up for a period of 2 years, you could probably get your money earning closer to 2% interest per annum but would still need £750,000 in the bank to create that same income.
If you took more risk, a corporate bond fund might pay a return closer to  4% or you could most certainly invest in an equity unit trust paying you a dividend of 4% or more and have the possibility of capital growth, but that also comes with the possibility of losing some of your capital as well which won't suit everyone.
It all depends upon how much risk you can or want to accept.
When it comes to investing, other questions might be asked of the money, do you need to maintain the original capital? How long is the money to last? Can capital and income be used to provide an income?
All reasonable considerations. But for most of us, making such big and long term decisions is not ideal when we're trying to mourn a loved one,
I've got death in service, is that enough?
Death in service, (DIS), may well be part of your employment contract. Some employers will pay 2, 3, 4 or 5 times your salary to your beneficiaries should you die whilst in their employ.
If you are lucky enough to have such a perk in your employment contract its obviously great to know that your family are going to have access to a reasonable additional sum should you die. But don't forget, if you move jobs or become self-employed, the same financial backstop might not be available to your family and you will have to arrange cover to replace DIS.
Don't forget also, if you die your partner is going to have access to a multiple of your salary, but, what happens if your partner passes away? Are you going to be able to meet all the bills and look after and raise the kids from your income?
I've arranged this, have I got enough?
A client recently asked me to review their life insurance.
Being a sensible 30 something, he'd read about Life Insurance on the internet, spoken to friends, seen an advert with a Doe-eyed dog pedalling insurance and decided to do something about it. He'd done some research and arranged enough cover to pay the mortgage and leave funds over for his partner.
We had a chat about his circumstances, I confirmed his requirements and checked what he had arranged.
The amount of life cover was not suitable for his needs
His monthly premiums were too high for the amount of life cover arranged.
The policy was only written on his life, so would not have paid out if his partner died.
The surplus funds after paying the mortgage would not have created a sufficient income to maintain the couple's lifestyle in their property to raise the children in.
So, all in all, the life insurance wasn't meeting the needs and was very expensive!
For less than the cost of his original policy we were able to arrange:
Sufficient life cover to pay off the mortgage should one of the couple die,
A separate policy that will pay a tax free income to the surviving partner until the youngest child is 22
An additional sum-assured that can be used either to invest on behalf of the children or provide a backstop for the remaining partner.
More important than the money saved for my client is the fact that the couple now have peace of mind knowing that each other and their children will be able to maintain their lifestyle should the worst occur.  The cost, approximately £2.50 a day.
Is this enough?
Whether the level of life or any other insurance is adequate or suitable is specific to your own needs. No two households or couples are going to be the same. Personal preferences, likes and dislikes and even personal expectations are going to need to be taken into consideration in deciding when enough is enough.
Are you looking to repay a debt, build an income or create a legacy? All need to be taken into account.
I would suggest when working out 'how much' the question you need to answer shouldn't be 'Is this enough?'  it should really be ''is this sufficient?''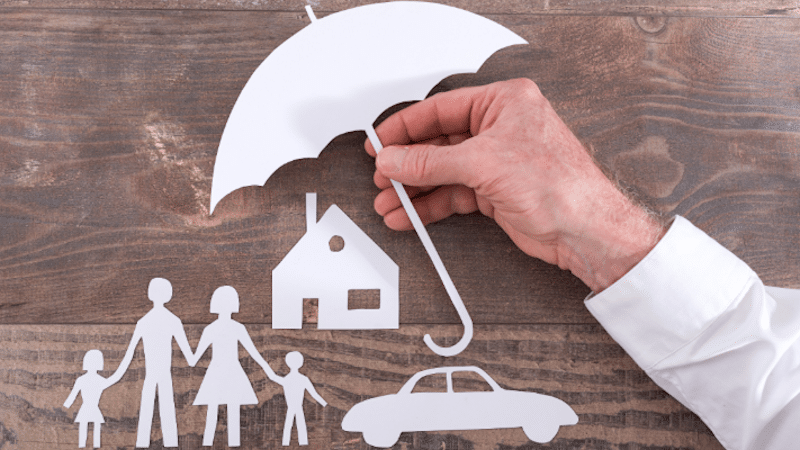 https://www.mybump2baby.com/wp-content/uploads/2020/03/How-much-is-enough-life-insurance.png
450
800
[email protected]
https://www.mybump2baby.com/wp-content/uploads/2016/10/Logo-MyBump2Baby_transparent-bg-1-1.png
[email protected]
2020-03-01 12:52:45
2021-10-27 11:51:54
How much is enough life insurance