At MyBump2Baby we love supporting businesses with useful tools, templates and training, visit our shop for more information. If you would like to get instant support with growing your business, we now sponsor the Facebook group 'Business Ladies Group' . Today we share a business blog from expert Lianne from Social Giraffe telling us all about how Pinterest can grow your business.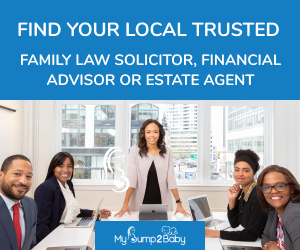 We all know how awesome Pinterest is for researching decorating the house and planning parties and weddings right?
But did you know that it is one of the best platforms for your Business on the internet? No? Well, Pinterest is four times more effective at generating sales than other digital campaigns!
So buckle up and pay attention 'cos I will teach you how to grow your business!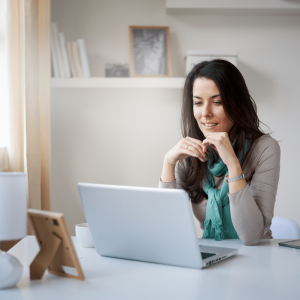 Firstly, Pinterest is not a social media platform. It is more of a social media search engine that allows you to share images and pin them to your own boards.
The images you can share are called "Pins." A pin is an image added to Pinterest via a website using a Pin It button or uploaded direct from your computer. The pin is aimed to be attractive enough to make someone click onto the pin and hopefully click onto your website which drives traffic there.
When it comes to writing your Pin descriptions, there are many do's and don't:
Avoid using URLs in the description.
Avoid discussing sales, prices or promotions within the description. As pins stay around for a long time, the description may not be accurate at a later date.#
You have up to 500 characters and generally speaking, the more characters used; the more chances that it will show up in home feeds.
Always include keywords so your ideal client can find your pin when searching Pinterest. Put them in your title AND description.
When writing the description, think about what your customers would want to know about your product/service before they make a purchase. Make sure it's clear what the Pin is about, otherwise Pinterest won't know where to place it in their feed and the pin will do badly.
Add 5-6 hashtags manually to the end of each pin description. (Please note, hashtags are added not for people to read, but for the algorithm to understand what the pin is about.).
When it comes to your Pin boards, you can never have too many! The more the better in my book.
With more boards to share your pins to which gives you more chance to be seen by those who have similar interests!
What are Pinterest Group Boards?
A Pinterest Group Board is a board that is owned by one user, who has given other people permission to add Pins to their Board on the basis that they follow the group board rules, usually requiring the Pinner to share one pin for every pin they add themselves.
You can find group boards by looking for subjects relevant to your business and to then refine the results to look at boards only. Those that look like they have a pie chart in the bottom left corner means it is a group board and you can follow their instructions to join them.
Try looking at other Pinterest profiles in your industry to see which group Boards your competitors are contributing to as in indicator as to the more active, popular ones.
All pins shared to the group Board can show up in the home feed of every Pinner who follows it. This means more exposure for your Pins and likely a lot more traffic for your website. So only share your own content, its pointless sharing any other peoples work to a group board as it negates the strategy behind using them!
Use Pinterest Analytics
There is a analytics section in Pinterest where you can see how well your Pins and boards are doing; here it is broken down via impressions, saves, clicks, close-ups, re-pins and so much more.
It really gives you a sense of which Pins work and which ones can be changed. You also get to amend the dates so you can go back to previous months to compare pins and boards. This of course is essential to any business to progress in the right direction.
If you needed further convincing as to how Pinterest could grow your business, then have a look at these statistics:
Half of users say they buy something after seeing a promoted Pin.
90% of users state it helps them make their purchasing decisions.
55% of Pinners log on specifically to find products.
47% of Pinners log onto the site specifically to shop, making it nearly four times more effective at generating sales than other social platforms.
1 in 2 people make a purchase after seeing a promoted pin.
Did you know that 85% of women on Pinterest use it to plan life moments? This is compared to 44% for Instagram and 53% for Facebook. So if you're in the wedding industry or have products suitable for pregnancy, newborns or new parents; this is definitely a site for you!
Pinterest is a platform used for inspiration, with 89% of Pinners using it as part of their path to purchase. So whilst they may not purchase then and there, it's likely they'll return and purchase at a later date.
If you are interested in finding out more about how pinterest can grow your business you can follow Social Giraffe on the following social channels and please feel free to get in contact with Lianne directly
Carla is the founder of MyBump2Baby. Carla has a huge passion for linking together small businesses and growing families. Carla's humorous, non-filtered honesty has won the hearts of thousands of parents throughout the UK.
She has previously written for the Metro and made appearances on BBC News, BBC 5 live, LBC etc. Carla is a finalist for Blogger of the Year award with Simply Ladies inc. Carla is also the host of the popular Fifty Shades of Motherhood podcast and The MyBump2Baby Expert podcast.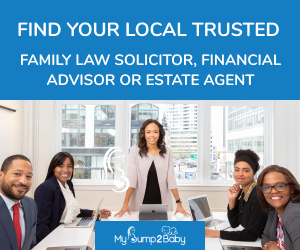 https://www.mybump2baby.com/wp-content/uploads/2020/02/How-Pinterest-can-grow-your-business.jpg
540
960
Carla Lett
https://www.mybump2baby.com/wp-content/uploads/2016/10/Logo-MyBump2Baby_transparent-bg-1-1.png
Carla Lett
2020-02-18 11:20:33
2020-02-24 07:40:24
How Pinterest Can Grow your Business