Implantation is often referred to as the beginning of pregnancy- and it is a vital step in the pregnancy process. You may be wondering "What can I do to support implantation?". Realistically, there isn't much that we can do to help implantation, but there a few things that some women swear by, and that some studies support, that you can do to possibly improve the chances of implantation.
This article will break down both the myths and scientifically-supported methods on how to improve chances of implantation.
In this article:
What is Implantation?
Implantation is where a fertilised egg- or blastocyst- attaches itself to the uterine lining.
After ovulation, where the egg is released into one of the fallopian tubes, the egg can be fertilised. Once the egg cell is fertilised by the sperm within one of the fallopian tubes, it travels down to the uterus. Once the fertilised egg cell reaches the uterus, it attaches to the uterine lining.
This attachment is called "implantation"- and it is through implantation that the blastocyst is provided with the essential nutrients and blood flow that it needs to grow into a fertus.
Implantation Symptoms
The following implantation symptoms and signs may indicate that implantation has occured, and that you may get a positive pregnancy test:
Implantation Bleeding –
Implantation bleeding is a light bleeding or spotting, which is caused by the implantation process. Implantation bleeding is usually pink or light brown and colour, and lasts for between 1 and 2 days.
Implantation Dip –
When implantation occurs, your basal (restnig) body temperature drops by a few tenths of a degree. This is called the implantation dip, and is a sign of successful implantation.
Implantation Cramping –
When implantation occurs, some women experience some cramping. This is because, when the blastocyst implants itself onto the uterine lining, it causes the activation of prostaglandins. Prostaglandins, which cause the uterine muscles to contract, can cause implantation cramping.
Missed Period –
A missed period is often one of the first tell tale signs of implantation and pregnancy. If you have missed your period, you should take a pregnancy test, as you may be pregnant.
Mood Swings –
Once implantation happens, your hormones fluctuate massively. These fluctuations can cause mood swings- so if you are feeling happy one minute, and then sad the next, or if you are just generally feeling moodier than usual, it may be a sign that implantation has occured.
Fatigue –
Once implantation occurs, your body goes through a lot of hormonal changes in preparation for the growing embryo to grow into a fetus. These hormonal changes can cause feelings of fatigue.
Tender Breasts –
Tender breasts are a common complaint for women during early pregnancy. This symptom often begins shortly after implantation, due to the hormonal changes.
What is the Two Week Wait?
The two week wait is the amount of time between when you had unprotected sexual intercourse, intrauterine insemination, or an embryo transfer, until you are able to receive a positive pregnancy test- after implantation.
Reasons for Implantation Failure
Below are the common reasons why the embryo may not successfully implant:
Chromosomal abnormalities
Uterine abnormalities
Poor sperm quality and defects
Poor embryo or egg quality
Infections
Hormonal or metabolic disorders
It is also worth noting that implantation can also fail for unexplained reasons.
Top 7 Ways to Improve Your Chances of Successful Implantation
Below are the top 6 ways to increase your chances of implantation and becoming pregnant naturally.
1. Change Your Diet
Numerous scientific studies have shown that good nutrition is key for fertility and successful implantation.
Top 7 Foods to Avoid During Implantation:
Trans and Saturated Fats – You should avoid foods that are high in trans fats and saturated fats- such as fried baked goods or cakes, as they are shown to be associated with infertility.
Red and Processed Meats – Current research has shown that eating a large amount of processed and red meats- such as bacon, beef, hot dogs and sausages, likely contribute to infertility.
Alcohol – Studies show that drinking alcohol may make it more difficult to become pregnant.
Low-fat Dairy – Regular consumption of low fat dairy by women has been shown to increase the chances of infertility.
Sugar-Sweetened Drinks – Research has shown that men and women who regularly have sugar-sweetened drinks have reduced fertility.
Healthy Foods for Fertility:
Fresh fruits and vegetables
Eggs
Antioxidants
Leafy greens
Omega-3 rich foods
2. Avoid Anti-Inflammatories
Some anti-inflammatory drugs have proven to affect ovulation, and make a woman's uterus lining less favorable for implantation to occur. The inflammatory drugs shown to impair ovulation and implantation are nonsteroidal inflammatory drugs (NSAIDs), such as Aleve, Motrin and ibuprofen.
3. Reduce Your Caffeine Intake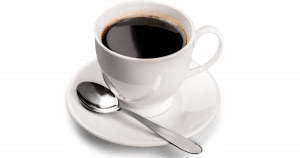 Some studies have shown that maternal caffeine exposure can severly interrupt embryo implantation, whilst other studies have shown the effects of caffeine to be minor. It is best to reduce your caffeine intake to improve your chances of the embryo successfully implanting.
4. Avoid Stress
Stress has been show to reduce fertility. Stress has been known to increase infertility, as it alters the chemical balance within your brain, and in turn, alters your hormonal levels. This can prevent ovulation from happening and make your menstrual cycle irregular, or it can reduce the quantity of sperm within semen for men.
5. Exercise Regularly
Regular exercise can help to increase the chances of fertility in both men and women, whilst too much exercise has been shown to reduce fertility. Exercising around 3 times a week increases the sperm quality in men, and reduces obesity in both genders, which can cause infertility.
Performing intense exercise for 4 or more hours a week has shown to reduce fertility. embryo transfer
6. Be Positive
Whilst it has not been scienfically proven, many women agree that visualising and believing in a successful implantation is more likely to make it happen.
Doing this may also relieve stress around conception, which may improve fertility.
7. Increased Sexual Intercourse
One study has shown that intercourse during an IVF cycle may increase pregnancy rates, as semen exposure has been said to promote the development of embryos in animals.
Many women have stated that they have become pregnant after upping the amount of sex they have.
Hi, I'm Louise- mum of one to a little boy called Mason.
I am the Digital Marketing and Admin Assistant for MyBump2Baby.
I enjoy working to provide excellent service to MyBump2Baby's growing families.
Nice to meet you!
https://www.mybump2baby.com/wp-content/uploads/2022/05/How-to-Help-Implantation-Top-7-Ways-to-Help-Implantation.png
630
1200
Louise McCamily
https://www.mybump2baby.com/wp-content/uploads/2016/10/Logo-MyBump2Baby_transparent-bg-1-1.png
Louise McCamily
2022-05-19 15:46:02
2022-05-27 15:51:50
How to Help Implantation - Top 7 Ways to Help Implantation