So you've decided that you want a baby, this is such an exciting time for you and your partner. You will need to make sure you are having plenty of sex when you are ovulating but… how do you know when you are ovulating?
Well there are many ways to tell that you are ovulating some of which are as follows;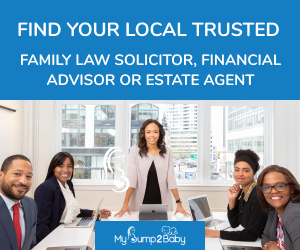 The ovulation pain. Some ladies experience a sudden constant pain in their lower abdomen. This should not be too painful but more of a mild sensation This is an indication that one of your ovaries have released an egg ready for fertilisation. If the pain you are experiencing a strong pain it should be investigated by your GP right away, especially if you're trying to conceive.
Drop in body temperature – To notice a drop in your body temperature, to check ovulation this way you will need to take your temperature every morning at the same time preferably as soon as you wake up. This is also known as charting. Charting is a key role in understanding your cycle and getting to know what your body. If you haven't yet began charting your cycle, this information won't be helpful for this cycle. You will need a basal thermometer. These are specifically designed for measuring slighter than normal fluctuations in temperature. They are accurate to +/-0.05 degrees centigrade, measuring to two decimal places. There are several 'fertility' thermometers on the market these days, but you don't want to get ripped off so as long as it's a basal thermometer, you'll be fine. After ovulation, you will notice your temperature normally rises, and stays that way until your next period. If you become pregnant, your temperature stays higher. This is how some women know when to expect their period, noting a drop in temperature around the time their period is due.
Cervical Mucus – This is known as the most reliable of ovulation symptoms. Cervical mucus changes when you are at infertile and fertile stages of your cycle After a period, cervical mucus will start off typically dry before becoming sticky, then creamy, then watery, then just as you are at your most fertile it becomes clear, slippery and stretchy (it has been compared to raw egg white before).
Online Ovulation Calculator – You can use an online ovulation calculator to predict the days you are most likely to be ovulating by entering
Use an Ovulation Prediction Kit. Ovulation prediction kits can be purchased online, from your pharmacy or the larger supermarkets. An ovulation prediction kit works quite like a pregnancy test, however it indicates that you will be ovulating in the next 12-24 hours. Time to go make a baby!
Ovulation Microscopes (Saliva Test) Ovulation microscopes can also be purchased online and from pharmacies. They enable you to observe the pattern of a dry saliva sample when you're fertile.
I'm Ovulating
Ok so now you are aware that you are ovulating… now what? Well I can't put it more bluntly than this.. "Hurry up and go and get frisky" and hopefully it will result in a pregnancy. Once you begin ovulation you only have a short window to conceive so make sure you have a lot of sex.  It is important to keep sex fun and exciting and not to let it get too regimental. You could always treat yourself to some sexy lingerie, I'm pretty sure your man would love that.
Carla is the founder of MyBump2Baby. Carla has a huge passion for linking together small businesses and growing families. Carla's humorous, non-filtered honesty has won the hearts of thousands of parents throughout the UK.
She has previously written for the Metro and made appearances on BBC News, BBC 5 live, LBC etc. Carla is a finalist for Blogger of the Year award with Simply Ladies inc. Carla is also the host of the popular Fifty Shades of Motherhood podcast and The MyBump2Baby Expert podcast.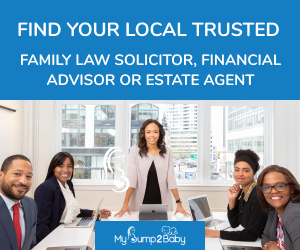 https://www.mybump2baby.com/wp-content/uploads/2016/09/how-to-tell-if-your-ovulating.jpg
1122
1694
Carla Lett
https://www.mybump2baby.com/wp-content/uploads/2016/10/Logo-MyBump2Baby_transparent-bg-1-1.png
Carla Lett
2016-09-26 12:18:35
2019-01-10 20:13:15
How to Tell if You're Ovulating?