How You Can Take Your Own Pregnancy Photos – 8 DIY Tips

Fact Checked
Before I tell you how you can take your pregnancy photos, let me tell you when is the best time to take them. I recommend taking maternity photos between 28-34 weeks of pregnancy.
During this period, mums usually feel ok, and their bumps are nice and round for the photos.
I also highly recommend using a long dress that will be highlighting your beautiful bump and the line of your back.
Now, onto the 8 DIY maternity photoshoot ideas for taking beautiful maternity photos!
1) Creating Angles
When it comes to posing, try to create angles with your arms and legs by bending them. Always bend the leg that is closest to the camera. Also shifting your body weight away from the camera onto your back foot is automatically slimming.
2) Lovely Sceneries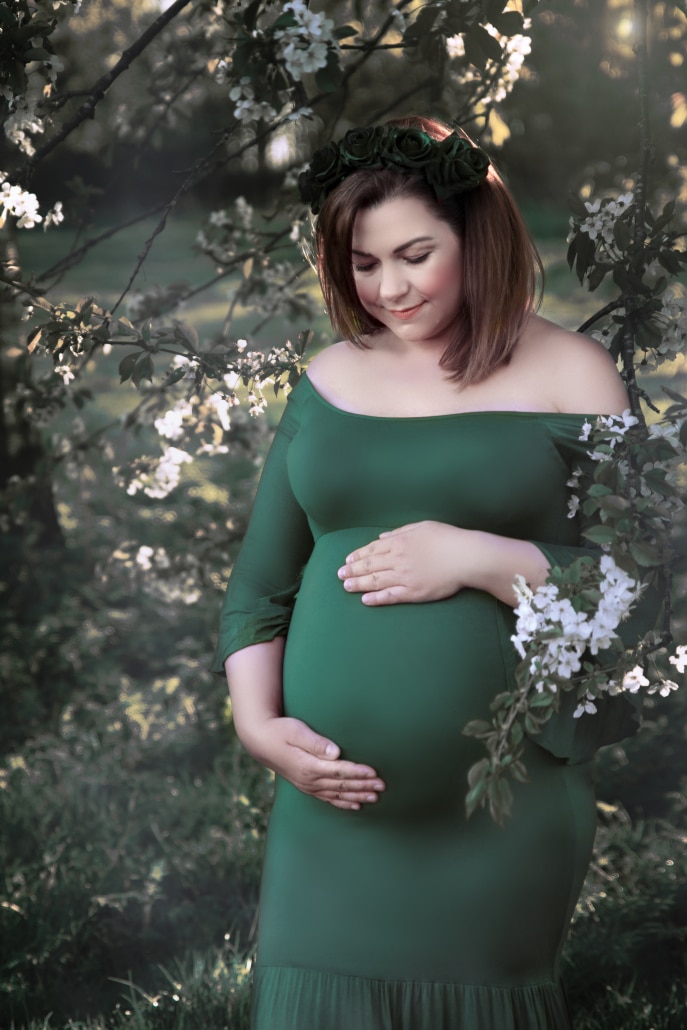 Take your photos outside in lovely sceneries. Take advantage of the season! Go to the forest or on the beautiful grassy fields or take your pictures by the lake or by the river
3) Shoot From A 45-Degree Angle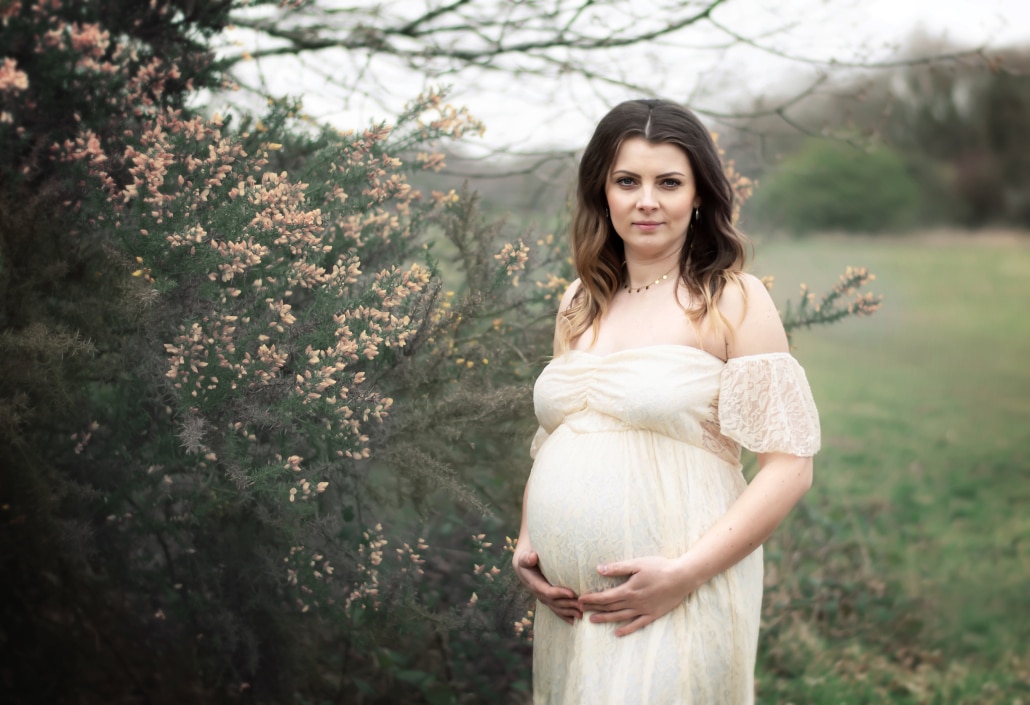 Shoot from the side or 45-degree angle to highlight a beautiful baby bump. This will instantly make you look more photogenic. By standing at a 45-degree angle you look slimmer, more natural, and more visually pleasing. Your neck will look longer, the curves of the body will be accentuated and the width of the hips and the thighs will be minimized.
4) Show Your Back Line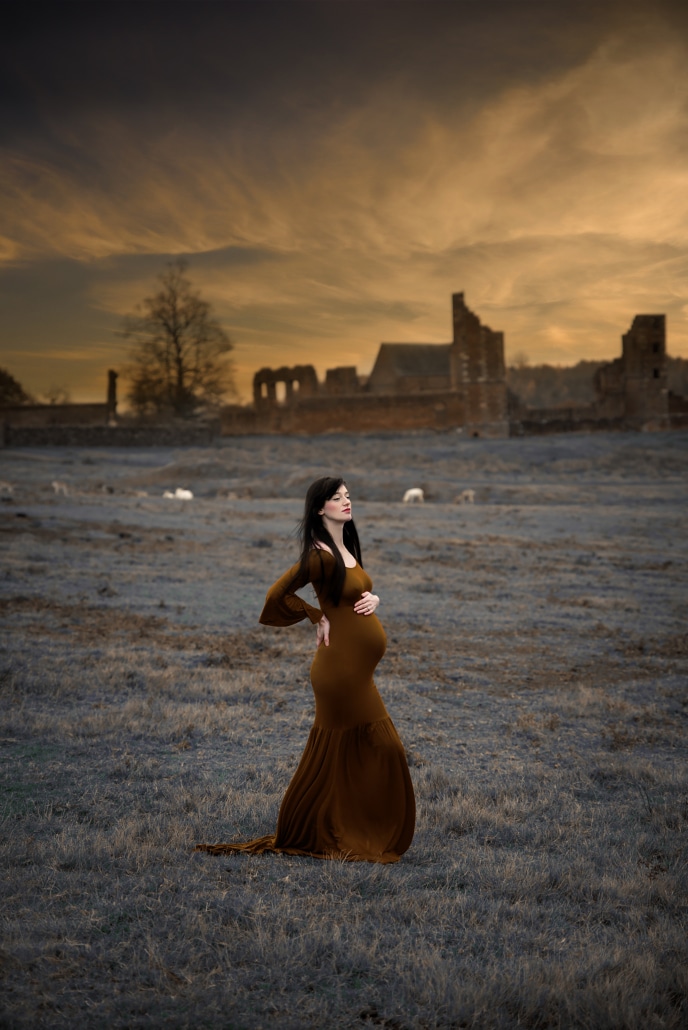 By wearing a dress that is close to the line of your back, you are making your whole body look slimmer. Also seeing the curve of your back is very pleasing to the eye.
5) Relax Your Hands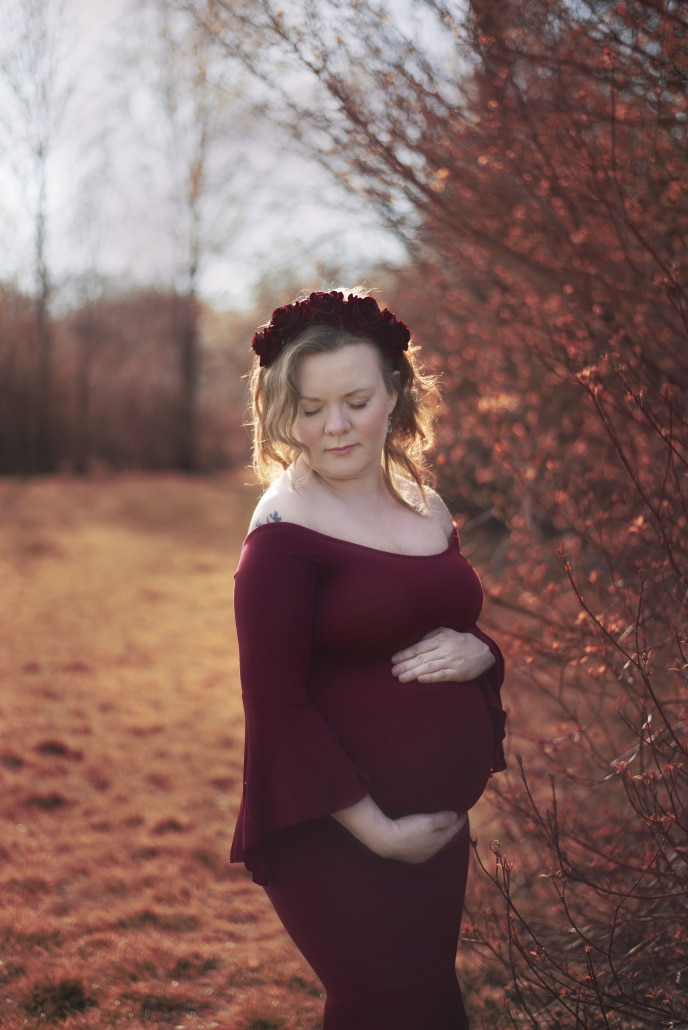 Make sure the fingers are slightly bent, this will make your whole pose look more relaxed. Never make fists, always keep soft and open hands. Use your hands in different ways. You can place one of your hands below the belly button and another one on the top of your belly (see image below) or you can put both your hands below the belly button.
6) Clingy Dress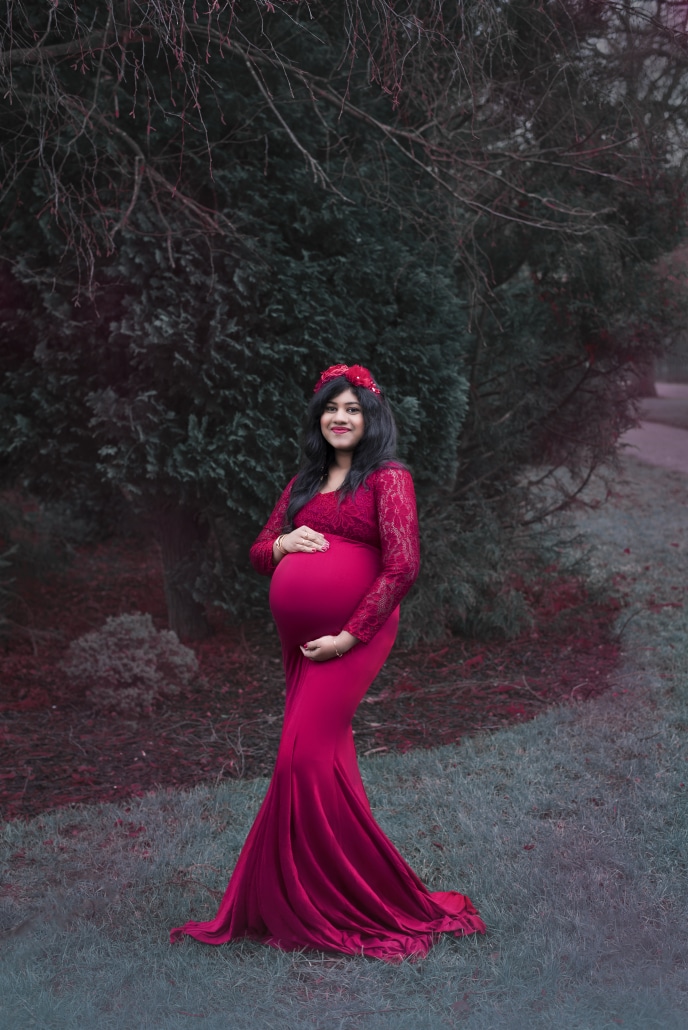 Make sure that your dress clings to the underside of the bump to give it a lovely shape or just place one of your hands below your belly button as this will also help to create the desired shape.
7) Lift Your Arm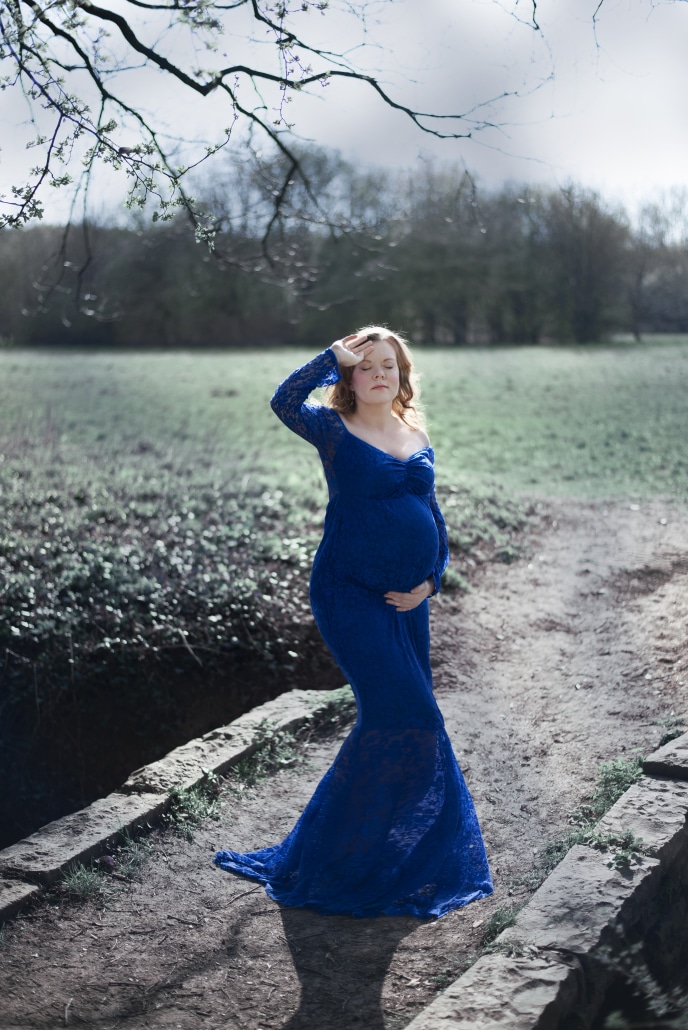 By lifting an arm you will naturally lift your breasts and balance the top and bottom of the image.
8) Be Creative!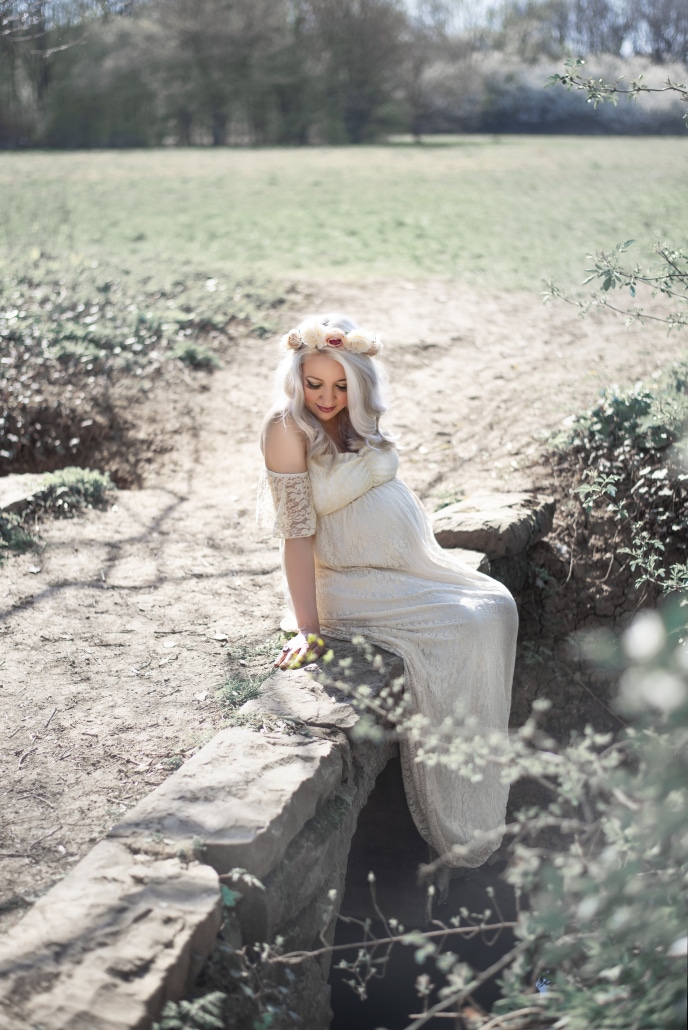 Last but not least, don't be afraid to try different poses – sitting or leaning on something can also lead to amazing photos. Be creative and try playing with different poses and settings.
The Take-Away
Now, you know some tips and tricks on how to take your own pregnancy photos in a DIY maternity photo shoot.
Give it a go and try to capture photographs of those beautiful moments that only last a few months.
I'm more than sure that after reading this article, you can take some lovely maternity photos.
If for some reason, however, you don't feel like you want to do it by yourself and would like the help of a professional photographer, you can always give me a quick call, and I will create some magic for you and with you.
You can contact me here:
Phone: 07729 635 861
E-mail: [email protected]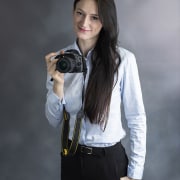 Hi, I'm Monika. I'm a Warwickshire Photographer based in Nuneaton. I cover surrounding areas, such as Tamworth, Coventry, Leicestershire & Birmingham.
I'm also a happy wife and a mum of an impish toddler who keeps me busy all the time!
Photography is a great way of expressing myself. I love people and interacting with them, I love nature and working in the fields and forests, I love colours and creating magic with them in my postproduction process. All this gives me my DREAM JOB and a happy mood I can spread and share with my lovely clients.
If you feel like we have something in common, give me a call so we can have a chat, or just simply drop me an email if that's something you prefer. Click the link below to find my contact details
https://www.mybump2baby.com/wp-content/uploads/2022/08/How-You-Can-Take-Your-Own-Pregnancy-Photos.png
630
1200
Monika Mochaupt - Professional Photographer
https://www.mybump2baby.com/wp-content/uploads/2016/10/Logo-MyBump2Baby_transparent-bg-1-1.png
Monika Mochaupt - Professional Photographer
2022-08-12 11:23:59
2023-09-29 13:13:04
How You Can Take Your Own Pregnancy Photos - 8 DIY Tips