Hypnobirthing for Labour and Birth the Easibirthing® Way
Fact Checked
At easibirthing® and parenting, we train women and birth partners to have a positive birth experience regardless of the mode of delivery. So if you are designing your birth plan around labour and vaginal birth OR a planned elective C-section, we have a hypnobirthing course for you.
This article is #1 in a series of 2; covering hypnobirthing for labour and birth. Look out for article #2 covering using hypnobirthing for caesarean section for a positive birth experience.
The easibirthing® motto is 'changing expectations and challenging attitudes one birth at a time'. Across the world women are recognising the need to work with nature rather than opposing it-to partner nature in the wonderful miracle of birth.
What is Hypnobirthing?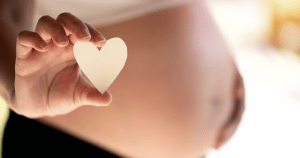 Hypnobirthing is a method of pain relief used during childbirth, and it also helps to relieve any fear or anxiety around childbirth.
Hypnobirthing isn't teaching you how to give birth. You don't need to attend a course of any kind for that; your body and your baby already know how to bring that baby forth. What you are learning through hypnobirthing is how to gracefully step out of the way and let them get on with it.
That requires a few things:
Trust that your body and baby can do this
Confidence that you have the right people around you and you feel safe and comfortable enough to let go
Familiarity with that no-higher brain, no thinking, relaxed state that you can easily slip into and tune out distractions.
What are the Benefits of using Hypnobirthing?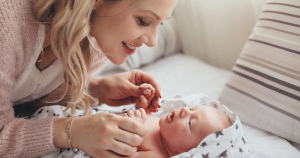 Fear and tension in the birthing body can so easily become a self-fulfilling prophecy and create the very scenario you fear. Hypnobirthing helps you to overcome those fears and trust in your body to bring your baby (or babies!) into the world.
Physical Benefits
Through relaxation, hypnobirthing breathing techniques and a positive state of mind, hypnosis sends a very different message to the body and labour is more efficient and more comfortable. The body has to produce the right hormones for this to occur and it is this relaxed positive mind that floods the body with natural anaesthesia (endorphins and endomorphins). The message is sent to the baby via these hormones that it's now a safe time to be born.
Creates a Desired Mental State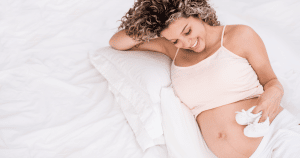 Breathing and relaxation creates a desired mental state, as well as a physiological one. We have to of course be realistic about this-we know that sometimes things don't go according to plan despite you feeling relaxed, but if we just left our bodies to it, and took anxiety and fear out of the equation, the vast majority of births would proceed normally.
Childbirth (and pregnancy) is not a medical process-it is a normal natural physiological process.
Even if there is a complication, a satisfactory resolution is more likely if you are relaxed and calm.
Clinically Proven Benefits of Hypnosis
Below are some of the clinically proven benefits of hypnosis and hypnobirthing:
Reduce morning sickness (and hyperemesis gravidarum)
Reduce incidence of premature labour
Reduce fear and anxiety; having numerous positive effects on both mum and baby during pregnancy, birth and the post natal period
Turning babies into the vertex anterior position from breech or back-to-back positions
Reduce length of labour
Reduce use of chemical analgesia and anaesthesia
Reduce rates of both intervention and complication
Reduce incidence of postpartum depression
Increase the chances of positive postnatal reflection
Promote lactation and successful breastfeeding
What is Hypnosis About?
The process of using hypnosis for birth preparation can be misleadingly subtle. It is an amalgamation of lots of little things that, when brought together, create a huge shift in mindset.
Sometimes couples say that their baby's birth was so swift that they didn't have time to use the hypnobirthing, as if it were a switch they forgot to press rather than the approach and preparation that led them to be calm, confident, empowered parents able to create the optimal conditions in which their baby was born.
This is not about having a 'designer birth' but instead equipping you with the psychological skills to adjust to whatever may be happening, and the confidence to use those skills (your sense of mastery).
Hypnobirthing Techniques for a Positive Birth Experience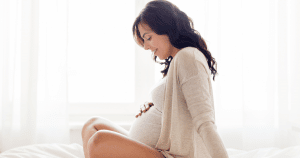 Birth has the potential to be one of the most wonderful experiences of a woman's or man's life.
Childbirth is a natural physiological process that a woman's body is fully equipped for.
Each birth is unique, and easibirthing® is about empowering clients to manage their individual experience, not fear it.
How Does Hypnobirthing Work?
As hypnotherapists, we can train them to use self-hypnosis, relaxation, visualization, hypnobirthing and breathing exercises to prepare mind and body for giving birth. The easibirthing® method teaches you how to use hypnosis for pain relief and pain management and aims to boost trust in your body so you enter labour feeling calm, confident and in control. A series of hypnobirthing affirmations will assist you to anchor this CCC mental state even if your baby's arrival is deviating from your birth plan.
Hypnobirthing aims to help you to reach a state of deep relaxation, maintain a perception of control over the process and develop a positive attitude. It is about changing our client's expectation of birth so that they help rather than hinder the natural process and develop valuable life skills for parenthood.
When Should I Start Hypnobirthing?
It is usually recommended to attend hypnobirthing sessions anytime from 20 weeks gestation, although there are some individual exceptions to this recommendation. For example, if you are experiencing significant anxiety in pregnancy or tokophobia, then it would be advisable to start as early as possible in your pregnancy in order to be supported by a therapist to prevent unnecessary escalation of any worries. Also, if your due date is imminent, the golden rule is that some hypnobirthing is always better than none at all!
FREE HYPNOBIRTHING RESOURCES

Come and join our easibirthing® community of parents and parents-to-be today and receive a free hypnobirthing audio mp3 track & optimum breathing techniques video. These resources are designed to help build your confidence in you, your body and birth as a natural process. This will help towards you feel emotionally and psychologically prepared for the exciting journey ahead.
Sign up now at: https://school.easibirthing.com/p/hypnobirthing-the-easibirthing-way-online-course
Sharon Mustard
easibirthing® and parenting founder
Supporting men and women on their journey to parenthood and beyond for over 25 years. Our service provides face-to-face in person, live video sessions and online courses to support you with fertility, pregnancy, hypnobirthing, post natal mental health & parenting.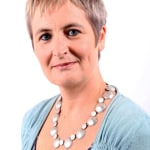 Sharon Mustard is the founder and director of easibirthing® Fertility to Parenthood. She has been supporting women and their partners for over 25 years in using hypnosis and psychotherapy for fertility, pregnancy, hypnobirthing, post natal mental health & parenting support. As a tutor for National College of Hypnosis & Psychotherapy, she teaches other therapists in this specialist area. Sharon also runs her own online training school providing a range of accessible courses for parents, parents-to-be and professionals.
Sharon is a UKCP registered hypnotherapist and psychotherapist with 27 years of experience promoting all aspects of emotional and mental health.
Sharon is also a mum of 3, and a grandmother to 3 lively grandsons!
https://www.mybump2baby.com/wp-content/uploads/2022/07/hypnobirthing.png
630
1200
Sharon Mustard - Founder & Director of easibirthing | UKCP Registered Hynotherapist
https://www.mybump2baby.com/wp-content/uploads/2016/10/Logo-MyBump2Baby_transparent-bg-1-1.png
Sharon Mustard - Founder & Director of easibirthing | UKCP Registered Hynotherapist
2022-07-18 11:26:56
2023-09-27 14:29:23
Hypnobirthing for Labour and Birth the Easibirthing® Way