Imaginative Play Curvy Balance Board
Can you remember the days when a cardboard box was the best thing in the world?
It became a pirate ship, a den, a boat, the best rocket ship you had ever seen or made into a house for your dolls. I remember tying my mum and dad's dressing gown tie around my head and me and my next door neighbour would hop on an ironing board and slide down the stairs into a sea of bad guys, ready to show off our ninja skills. They were the best times as a child…. When our day were taken up in imaginative worlds that our parents had no idea existed.
Tablets are Replacing Imaginative play
Nowadays, the time for imaginative play at home seems to have been replaced with the latest tablet or best kid's app. Children seem to time their lives around their favourite T.V shows or the latest online game.  I will admit to being guilty of handing over the tablet to my little boy when I am need of some me time to get the house straight or to finish up something for work, but I often wish I had something that he could play with to keep his mind occupied for longer than 5 seconds.
George absolutely loves dinosaurs and when we are spending time with imaginative play, we often go on safari adventures in search of the biggest animals or the scariest dinosaurs but sometimes there just aren't enough hours in the day to be able to play imaginatively with him.
I am so pleased that I have had the opportunity to review this product! Let me introduce you to the Curvy Balance Board brought to us by Capikooa an open ended Waldorf inspired toy for all ages and one that can be used in endless ways.
First Impressions of the Curve Board
So firstly let me be honest when I first opened the package from Capikooa I thought it simply looks like a piece of curved wood, what will my boy be able to do with it? (My goodness how wrong was I?)
As Capikooa say on their website "It is natural for children to be almost constantly engaged in movement." So when my little boy first saw the curved pieces of wood what did he do? He went straight over to them climbed on them and started to move them around. I thought to myself what do you "do" with a Curvy Balance Board? As in what would I an adult do with it to make my son engage with it? The beauty is, it is up to your child, I really didn't have to do a thing. There is no wrong way or right way to play with it, they don't need instructions, they just figure it out as they go because to my son, it is…
A surf board
A slide.
A bridge over the dinosaur land below
A rocker
A boat
Somewhere to lie with his favourite teddy or a safari truck to our favourite adventure.
[content-egg-block template=custom/mb2b]
Endless Hours of Fun Whatever the Weather
This week has been too hot to play in the back garden and so the Curvy Balance Board has been a life saver for everyone's sanity! I can imagine the absolute same being true in the icy cold months when it is too cold to leave the house at all. Whilst being fairly big and robust looking, the boards are incredibly light weight but very sturdy. It can hold up to 200kg, and I tested that out myself by having a play and joining my son on a surf to find a great white shark. He can easily move it around the room, re-imagining its use as he shifts from different role plays. It has been incredible and heart-warming to see him project his own imaginary play ideas onto this open-ended active toy.
In one week, my son has gotten more use out of the Curvy Balance Board than most of his other "active" toys, and I can only see his interest and involvement growing each day. I would even go as far as to say that his tablet and app playing habit has reduced enormously, instead he chooses to make his own world in or under the Curvy Board. I truly can say it has increased his focus and attention to play.
The Curvy Balance Board is Designed in UK and it is made of harvested European beech wood with FSC certificate. Beech is a hardwood related to the oak, but the lumber is much harder than oak.
Do I Think the Curvy Balance Board is Worth it?
Well it can be used as anything you can imagine both by children and adults. It has been specially designed to be suitable for both children and adults. Beyond its incredible play uses for my son, I have discovered my own uses for the Curvy Balance Board. I have found that it is really fun to integrate into my plain old crunches home workout, adding a new dimension to the move, it really helps during my stretches by laying it arc-side up and gently stretching my back alongside its strong curve. The width of Curvy balance board means an adult can balance on it with their feet fitting perfectly.
At MyBump2Baby we cannot recommend this seemingly unassuming looking board more! The sheer joy I have had watching my son open up his imagination has been priceless.
Based on the endless play opportunities and high quality of the product (despite endless play there seems to be no wear and tear) we have awarded Capikooa and their product The Curvy Balance Board the recommended on MyBump2Baby badge.
[content-egg-block template=custom/mb2b]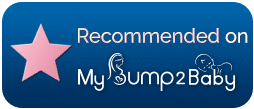 Carla is the founder of MyBump2Baby. Carla has a huge passion for linking together small businesses and growing families. Carla's humorous, non-filtered honesty has won the hearts of thousands of parents throughout the UK.
She has previously written for the Metro and made appearances on BBC News, BBC 5 live, LBC etc. Carla is a finalist for Blogger of the Year award with Simply Ladies inc. Carla is also the host of the popular Fifty Shades of Motherhood podcast and The MyBump2Baby Expert podcast.
https://www.mybump2baby.com/wp-content/uploads/2019/08/yong-learning.jpg
267
400
Carla Lett
https://www.mybump2baby.com/wp-content/uploads/2016/10/Logo-MyBump2Baby_transparent-bg-1-1.png
Carla Lett
2019-08-14 14:52:36
2021-06-23 10:52:43
Imaginative Play Curvy Balance Board