Implantation Cramping – Everything You Need to Know
Implantation cramping happens during implantation process. But what is implantation? What causes implantation cramping? You can find out the answers to those questions and more within this article.
In this article:
What Is Implantation?
The implantation process is where a fertilized egg (blastocyst) attaches itself to the uterine lining. The egg- which is fertilized within one of the fallopian tubes- travels down to the uterus, where it implants itself into the uterine lining. It is through this attachment that the blastocyst is given a blood supply and nutrients, which will help it on its journey to developing into a fetus.
What Causes Implantation Cramping?
The implantation process itself can cause implantation cramping.
When the zygote attaches itself to the uterine wall- in order to have access to its nutrients and blood supply required to grow- it can cause the activation of prostaglandins. The prostagladin hormones cause the uterine mucles to contract, which causes implantation cramps.
During the attachment of the blastrocyst to the uterine wall, some tiny blood vessels within your uterus may bleeding. This can cause a small amount of light vaginal bleeding or spotting, called implantation bleeding.
Can You Have Implantation Cramps Without Bleeding?
It is possible to experience implantation cramps without bleeding, or implantation bleeding without implantation cramps.
When Does Implantation Cramping Occur?
If you have a regular menstrual cycle, then you will most likely experience implantation cramping around 4 to 8 days before the due date of your next period. You may feel implantation cramps on-off, or it may be a constant dull ache or light twinges.
How Long Does Implantation Cramping Last?
Implantation cramping typically lasts one to three days, but it varies from person to person.
What Do Implantation Cramps Feel Like?
Implantation cramps can vary in feeling. Implantation cringes may feel like a dull ache for some, and a mild twinge to others. In terms of consistency, some women may feel implantation cramps that feel like minor twinges intermittently over a duration of one to three days, whilst other women may experience a constant dull ache. As a general rule, implantation cramps should be much milder than menstrual cramps. Implantation cramps should cause mild discomfort, as opposed to pain, unlike period cramps.
It is important to note that bleeding and cramping during early pregnancy can also be a sign of a miscarriage. If you are experiencing implantation cramps that are intense or painful, you should consult your doctor.
Where Do Implantation Cramps Hurt?
Implantation cramps can usually be felt in the lower abdomen, lower back or even around the pelvic area. On occasions, the implantation cramps may only be felt on one side of your lower abdomen.
One sided lower abdomen pain (lower stomach pain on one side) can also be a sign of an ectopic pregnancy. If you are experiencing one sided lower abdominal pain, alongside any ectopic pregnancy symptoms- other symptoms such as a missed period (and other pregnancy signs), pain in the tip of your shoulder, discomfort when urinating or having a bowel movement and brown watery discharge or vaginal bleeding- you should consult your doctor, as ectopic pregnancies require medical intervention and they can be serious.
How Can I Be Sure They Are Implantation Cramps?
The only way to be sure that you were experiencing implantation cramps, is to take a pregnancy test. However, the symptoms you are experiencing alongside the cramps might be able to give you an indicator as to whether or not you are experiencing implantation cramps. Below is a list of the implantation symptoms you may experience alongside implantation cramping:
Implantation Symptoms:
Implantation bleeding – Implantation bleeding is a light bleeding or spotting that is caused by the implantation process.
Implantation dip – During implantation, your basal body temperature (resting body temperature) drops by a few tenths of a degree.
Missed period – A missed period can often be an indicator of pregnancy- and the occurance of implantation. If you have missed your period, you should take a pregnancy test to accurately confirm your pregnancy.
Mood Swings – If you are feeling moodier than usual, it may be a sign that implantation has occured. Shortly following implantation, your fertility hormones, hCG (human chorionic gonadotropin), progesterone and estrogen increase. These hormones can cause you to feel more irritable, moody or to have mood swings.
Tender breasts – During implantation and early pregnancy, a lot of hormonal changes take place. This can cause tender or sore breasts.
Fatigue – During early pregnancy, all of the preparations your body makes to home the future baby and hormonal changes can cause fatigue.
Cervical mucus – Tracking your cervical mucus can tell you a lot about your reproductive health. Cervical mucus that is tinged brown or pink may be a sign that implantation has occured. Shortly after implantation, your cervical mucus becomes stickier, white or even yellow in colour. This is called leucorrhea and it is one of the common early pregnancy symptoms.
The best way to tell the difference between implantation cramps and menstrual cramps is to take a pregnancy test. However, during early pregnancy, it is quite common to feel some mild cramping which is unrelated to implantation, so it is hard to be certain that the cramps you experience really were implantation cramps. To find out when you can take a pregnancy test, why not ready our article How Long After Implantation Does hCG Rise?
FAQs | Frequently Asked Questions
Can Implantation Cramps Last a Week?
Implantation cramps usually only last between one to three days, the the minor twinges that you feel typically only last for a minute or so at a time. If you experience constant cramping for a week, you should consult your doctor, as it may be a sign of an underlying medical issue.
How Long Do Implantation Symptoms Last?
Each of the implantation symptoms vary in duration. Implantation bleeding typically lasts between one and two days, and implantation cramping usually lasts for between one and three days. The implantation dip lasts for just one day.
Does Everyone Get Implantation Bleeding?
You may be wondering, is implantation bleeding normal and does everyone experience implantation bleeding?
The answer is implantation bleeding is completely normal, and around 15 to 25 percent of women experience this symptom. Some women mistaken implantation bleeding for a light period, as implantation bleeding usually happens at around the same time that their menstrual period is due, and do not realise that they are pregnant.
Did you enjoy this article? Why not check out our article Is Sharp Pain in Cervix an Early Pregnancy Symptom?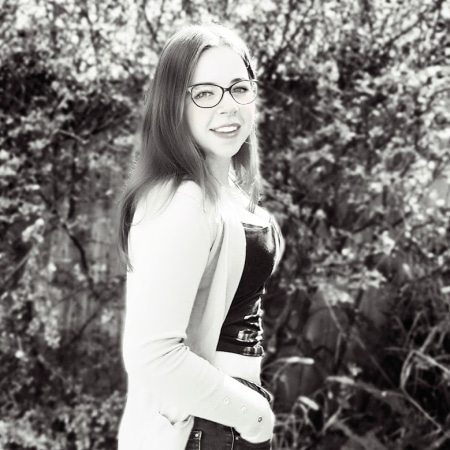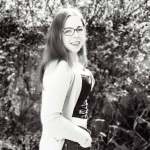 Louise McCamily serves as the Digital Marketing and Administrative Assistant at MyBump2Baby, where she has contributed to the creation and editing of more than 400 articles. She holds a prestigious Surfer SEO certification and a Foundation Degree in Software Engineering with distinction. Louise is passionate about delivering outstanding service to MyBump2Baby's expanding community of families
https://www.mybump2baby.com/wp-content/uploads/2022/05/Implantation-Cramping-Everything-You-Need-to-Know.png
630
1200
Louise McCamily
https://www.mybump2baby.com/wp-content/uploads/2016/10/Logo-MyBump2Baby_transparent-bg-1-1.png
Louise McCamily
2022-05-13 14:37:09
2023-07-26 15:06:38
Implantation Cramping - Everything You Need to Know