Implantation Symptoms you NEED to know | Am I pregnant?
Implantation symptoms
Disclosure: This article may contain affiliate links, this means at no cost to you, we may earn a small commission if you purchase a product through them.
If you've been trying to conceive, you have more than likely done research into implantation. It is one of the most crucial stages of pregnancy; it marks the delivery of the fertilised egg to the uterus- your soon-to-be baby's home for the next 9months.
What is Implantation?
Implantation is when the fertilized egg attaches (and implants) to the uterine wall during very early pregnancy. It is after the implantation stage that your body starts producing the pregnancy hormone, human chorionic gonadotropin (hCG), that produces positive pregnancy test results.
[content-egg-block template=custom/mb2b]
When does Implantation Occur?
When Does Implantation Occur? Implantation happens in the very early stages of pregnancy, shortly after the egg is fertilised by the sperm within the fallopian tubes. The embryo soon travels through the fallopian tubes and implants itself into the uterine lining. Implantation typically occurs between 10 DPO and 12 DPO, but can happen as early as 6 DPO.
What are the symptoms of implantation?
Implantation bleeding
Implantation bleeding is light bleeding/spotting that occurs 7-14 days after fertilisation. Around 1/3 of all women experience this symptom.
If you find that you are experiencing bleeding in the middle of your cycle, it may be ovulation bleeding & spotting. Spotting after your period is likely to be implantation bleeding, one of the implantation symptoms.
Cramps
Implantation causes your body's hormone levels to change rapidly (which is why, after implantation, you can get a BFP test result). This sudden change in hormones can cause implantation cramping. Implantation cramps feel mild compared to PMS (premenstrual syndrome) cramps.
Bloating
During the early stages of pregnancy, there is a spike in the hormone, progesterone. The rise in progesterone slows down your body's digestive system, causing bloating (as well as, in some cases, flatulence and constipation). This is one of the common implantation symptoms, however, it is also a common sign of your impending menstrual period and ovulation.
Tender Breasts
After implantation, levels of hCG, estrogen, and progesterone all increase. This can cause your breasts to feel very tender, and even heavy.
Discharge
After implantation occurs, cervical mucus discharge becomes thick and clear. Some women experience a very small amount of brown or pink discharge.
Mood swings
Estrogen, progesterone and hCG levels increase very quickly following implantation. This can make you feel much moodier or grouchier than usual. (These hormones sure like to cause havoc!)
Headaches
During early pregnancy, headaches are a common complaint amongst women. This is because of the rapidly changing hormone and blood volume levels. It is a common implantation symptom.
Nausea
The increase in levels of progesterone due to implantation can cause nausea. Nausea can be triggered by certain strong scents too in early pregnancy, such as coffee or perfume. The slowing of the digestive system, due to the increase in progesterone levels, also contributes to the symptom of nausea.
Implantation Dip
Implantation dip refers to the decrease in basal body temperature when implantation occurs. Your basal body temperature can also drop as part of your normal menstrual cycle. Do you know when? Read our article "When Does BBT Drop If Not Pregnant?" to find out.
Whilst these are symptoms of implantation- or pregnancy- many of these symptoms also occur when you are due on your period: Bloating, nausea, tender breasts, cramps, mood swings. Many women don't experience any of these signs at all.
This leads us to the next question:
How can I tell the difference between implantation bleeding and my period?
There are several things to look out for that can answer the question.
Colour of blood
Implantation bleeding is typically a pinkish-brown colour. Menstrual bleeding is usually bright red but can start off pinkish-brown.
Duration of bleeding
Bleeding due to implantation usually stops after 1 or 2 days, whereas, your typical period will last between 4-8 days.
Consistency of bleeding
The flow of your period is consistent, starting off light and getting progressively heavier (until you near the end of your period). Implantation bleeding does not have a consistent flow and is more like occasional spotting.
Cramping
Implantation cramping feels mild compared to your regular PMS cramps. The cramps caused by implantation usually last much less time than your menstrual cramps.
Clotting
If it is implantation bleeding, there will be no clotting or tissue. If you experiencing this symptom, then it is most likely your period.
Amount of bleeding
Implantation bleeding is usually very light spotting- much lighter in comparison to your period.
Should I take a home pregnancy test?
If you have experienced a missed period (or it was much lighter than usual) and believe that you could be pregnant, you should take a pregnancy test.
Pregnancy tests measure the levels of human chorionic gonadotropin (hCG)- a hormone that is only produced after implantation occurs.
If you would like to take a pregnancy test, Clearblue Ultra Early pregnancy tests are great for detecting early pregnancies (from 6 days).
You can read our article How Long After Implantation Does hCG Rise? to find out when the best time to take a pregnancy test is.
Conclusion
If you have tested positive on your pregnancy test and experience heavy bleeding, you should contact your doctor. If you have any doubts about any of your symptoms/something that doesn't seem normal, you should also call your doctor.
Here are some of the Implantations other mybump2baby mums who ended up with a BFP got;
Cassy "Implantation symptoms for me with all of my 3 children were so similar, I knew I would be pregnant and it was a fertilized egg and these were my first signs and symptoms of early pregnancy. Within the first few days, the implantation signs were strong, I was dizzy and I can only put this down to blood volume. My breast tenderness started within a few days and I even knew when I had released an egg thanks to ovulation tests and the usual cramping I get in my uterus each month. I had bad cramping around day 5 and I knew conception was taking place. I am very in touch with my body and it has been the same with all 3 experiences.
Laura "I started keeping a pregnancy diary after me and my partner decided to start trying, I recorded my monthly signs and symptoms so that I could have the best chance of knowing my symptoms were symptoms of pregnancy or just simply PMT, the feelings are so similar I wanted to know how I felt around the time of ovulation so I could be in touch with any implantation symptoms, the first signs were sickness, I felt very sick around ovulation, I know it was too early for morning sickness and pregnancy hormones but I started to know when I ovulated and how I felt around that time so that I could plan my meetings and workout around my mood. I always was very tired around ovulation which again could be signs of pregnancy but it was way too early for pregnancy symptoms."
[content-egg-block template=custom/mb2b]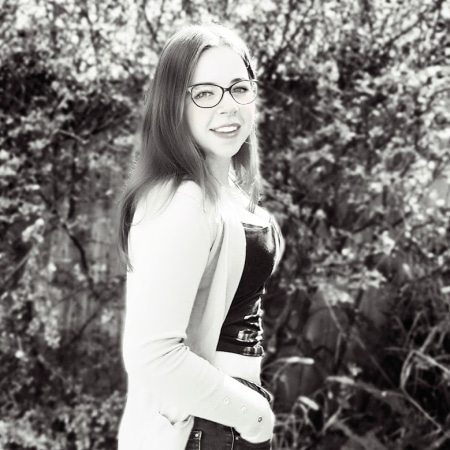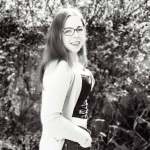 Louise McCamily serves as the Digital Marketing and Administrative Assistant at MyBump2Baby, where she has contributed to the creation and editing of more than 400 articles. She holds a prestigious Surfer SEO certification and a Foundation Degree in Software Engineering with distinction. Louise is passionate about delivering outstanding service to MyBump2Baby's expanding community of families
https://www.mybump2baby.com/wp-content/uploads/2021/03/implantation-symptoms.png
630
1200
Louise McCamily
https://www.mybump2baby.com/wp-content/uploads/2016/10/Logo-MyBump2Baby_transparent-bg-1-1.png
Louise McCamily
2021-03-17 17:03:50
2023-07-21 16:09:42
Implantation Symptoms you NEED to know | Am I pregnant?