At MyBump2baby we are proud to work with trusted family financial advisors throughout the UK. Today we have an expert article from our Eames Laurie Financial Services our family financial advisor in Swindon. Today they share some common questions many families have at the moment. To make contact with Eames Laurie you can find their website here, if you would like to view their listing with us click here.
Coronavirus is having a huge impact on all of our lives and, it goes without saying, that this must be a very unsettling time for everyone. Not surprisingly, people are likely to be concerned about their protection policies so Eames Laurie Financial Services has provided a brief overview below of some of the most common questions they are fielding from their clients at the moment.
 Am I still covered for Life Insurance?
Providing you have paid your monthly premiums with your insurer, the cover you've got should remain in place and the terms of it are unaffected by the Coronavirus outbreak. If you have missed any recent payments, then it would be worth speaking to your Product Provider to ensure that the policy is still valid.
If you have cancelled your policy in the recent weeks, it may be possible to have the policy re-instated. The exact terms for re-instatement vary by insurer, so again speak to your insurer or a financial adviser and they you should be able to explore what is possible.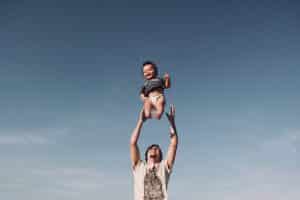 Can I take a premium holiday from protection?
There has been a lot in the press about mortgage payment holidays and people are asking if insurers are offering this same facility – allowing you to defer premium payments. At present there has been no indication that this facility will be made available however, we believe discussions are being had on this very topic so it's possible that the position may change, but there is no guarantee that it will.
If you are in a position where you are worried about being able to afford your premiums, then please either speak to you insurer or a financial adviser so that you can explore what options may be available to you. I cannot, however, stress enough that whatever you do, you should keep your existing plan(s) in place and take advice before taking any further steps!
For obvious reasons, now is NOT the right time to be without cover. Cancelling any policy, with the expectation of reinstating it in a few months' time when your income position is more stable, not only leaves you without cover at this critical time but could also mean you need to go through medical underwriting all over again so if your health has changed since taking out the original policy, then you could up paying more. It is possible that insurer terms and conditions will also be tightened up in future, so you could also end up with an inferior policy to the one you currently have.
 Will my insurer pay out if I die from Coronavirus?
The good news is that the vast majority of people who catch the virus go on to make a full recovery. If you were to die, then assuming the medical information you provided at the inception of the policy was correct, then the answer would be yes. Your insurer would, however, need to go through their normal claims process to confirm the claim is valid.
Will my insurer pay out for Critical Illness if I get Coronavirus?
Coronavirus is not a specified illness on Critical Illness policies and the view from most insurers is that the virus is unlikely to produce the permanent symptoms or impact on lung function required to meet the definitions evident on policies.
The evidence from around the world is that the vast majority of people recover fully from the virus, therefore it is not an on-going critical illness. If you were unfortunate enough to die, then you would be covered. Insurers will, however, assess individual cases on their merit and will always seek to be fair in their assessment.
Will my insurer pay out on my Income Protection policy if I cannot work as a result of Coronavirus?
If the definition of disability is met as a consequence of the Coronavirus, or its impact on underlying or existing conditions, then you would expect the income protection claim to be paid. Most policies do have deferred periods (i.e. a period, usually 1, 3 or 6 months) before which a payment is made.
Will the redundancy cover in my Mortgage Payment Protection policy pay out if I cannot work as a result of Coronavirus?  The expectation is that any claims for unemployment will be paid if you have an existing policy covering you for redundancy. However, temporary or voluntary redundancy or a reduction in working hours by your current employer, is unlikely to be covered.
Can I take out a new policy or increase my Cover?
If you're looking to take out cover or increase your cover levels, please make sure you take qualified sound financial advice before taking out any policy.  Also the early you do, the better.  Many insurers are tightening their medical underwriting to reflect the additional risk associated with the Coronavirus. However, most insurers are still accepting new life, critical illness and income protection cases and a financial adviser would be able to guide and help you accordingly.
It is also worth pointing out that many existing policies will also allow cover levels to be increased without the need for additional underwriting. Again this is something to be explored with your insurer or a financial adviser.
We know that for many people these are worrying and uncertain times, so I hope that the information Eames Laurie Financial Services has provided here is helpful and may answer at least some, if not all of the queries and concerns you may have. However, if it raises any additional questions or you are still worried, then please don't hesitate to get in touch with me.
https://www.mybump2baby.com/wp-content/uploads/2020/04/IMPORTANCE-OF-PROTECTION.png
800
800
[email protected]
https://www.mybump2baby.com/wp-content/uploads/2016/10/Logo-MyBump2Baby_transparent-bg-1-1.png
[email protected]
2020-04-08 13:57:16
2021-12-20 15:29:08
IMPORTANCE OF PROTECTION – ARE YOU STILL COVERED? | Family financial Advisor Swindon