"Instead of My Period I Have White Discharge" – 6 Reasons Why

A missed period, that seems to have been replaced by white discharge, can be a sign of pregnancy. However, there are also several other causes of this combination of pregnancy symptoms. This article discusses the 6 reasons why instead of your period, you may be having white discharge.
In this article:
Is White Discharge and No period a Sign of Pregnancy?
6 Causes of White Discharge with No Period
Support
Is White Discharge and No Period a Sign of Pregnancy?
Often times, a missed period is the first pregnancy symptom that women notice, and it is often the pregnancy symptom that causes women to buy a pregnancy test. But what does it mean when a missed period is accompanied by white discharge?
Well, like a missed period, white discharge can also be a symptom of pregnancy!
At the start of pregnancy, many women begin to experience vaginal discharge in larger quantities than usual. This vaginal discharge is mild, odorless and clear or milky white in colour. It is called leukorrhea, and it is a completely normal and healthy part of pregnancy. It is caused by the increase in blood flow to the area and pregnancy hormones, such as estrogen.
If you have missed your menstrual period, and are experiencing leukorrhea, you should take a pregnancy test to confirm whether or not you are pregnant.
If you are also breastfeeding, why not check out our article can you get pregnant while breastfeeding?
Below are some other potential symptoms of early pregnancy:
6 Causes of White Discharge with No Period
Below are 6 causes of white discharge and a missed period.
1) Your Menstrual Cycle
White discharge is often a normal and healthy part of your menstrual cycle. It is quite common to experience heavy discharge (leukorrhea) just before your menstrual period starts.
Experiencing a missed period (as well as the white discharge) can have a variety of causes:
Sometimes, you can miss your period due to stress, under or overeating, extreme weight loss, lack of sleep, excessive exercise, or just your hormone levels having a bit of a funky month.
2) Vaginal Infection
Vaginal infections are a common cause of abnormal discharge, and it may be the reason you are experiencing the white vaginal discharge. Below is some information about potential vaginal infections which may be causing your white discharge, and how to identify them:
Yeast infection – A yeast infection is a fungal infection of the vagina, that causes irritation discharge- and one of the most notable symptoms: intense itchiness of the vulva and vagina. Yeast infections are very common, with 3 out of 4 women experiencing a yeast infection at some point in their lives. Other symptoms of a yeast infection include:

Itching in the vagina and vulva
Vaginal rash
Odor- free thick white discharge (creamy discharge with an appearance similar to cottage cheese)
Vaginal discharge that is watery
A burning sensation when urinating or having sexual intercourse
Redness and/or swelling of the vulva

Bacterial Vaginosis – Bacterial vaginosis is a common vaginal infection that is caused by the overgrowth of bacteria in the vagina. Bacterial vaginosis can increase your chances of getting an STI from sexual intercourse. Symptoms of bacterial vaginosis include:

Unusual vaginal discharge that is thin or watery and "off white", green or grey in colour.
Vaginal discharge with a unpleasant odor or strong, fishy smell- particularly after sexual intercourse.
Vaginal itching or burning
Burning during urination (urinating pain)
3) Birth Control Pills
If you have missed your period, and are experiencing white discharge, it may be because you were recently taking birth control pills.
Birth control pills can cause your periods to be irregular in the months following when you stopped the pills.
The white vaginal discharge you are experiencing in addition to this is often a normal part of your menstrual cycle.
If you have had Depo-Provera, you can read our article, "Tips on Getting Pregnant after Depo-Vera"
4) Pelvic Inflammatory Disease
A sexually transmitted infection (STI) that goes untreated can lead to pelvic inflammatory disease. Pelvic inflammatory disease can cause both irregular periods (or missed periods) and vaginal discharge. It is an infection of the female reproductive system- which includes the womb, ovaries and fallopian tubes.
If left untreated, pelvic inflammatory diesease can cause chronic infection and infertility.
Symptoms of Pelvic Inflammatory Disease (PID) include:
Pelvic pain
Lower abdominal pain or pain the lower tummy
Heavy periods
Irregular or missed periods
Painful periods
Unusual vaginal discharge that may be yellow, green or smelly
Pain when urinating
Discomfort or pain during sex, which is felt inside the pelvis
5) Polycystic Ovary Syndrome (PCOS)
Polycystic ovary syndrome, or PCOS, is a hormonal disorder that affects how a woman's ovaries function. PCOS can cause missed or prolonged menstrual periods.
6)Pregnancy
As discussed in the first paragraph, white vaginal discharge with a missed period may be caused by pregnancy. The white discharge that increasews during pregnancy- white is thin and odorless- is called leukorrhea- and is caused by the increasd blood flow to the area, and increase in pregnancy hormones, such as estrogen.
Support
Below are some links which you can access for more information about support about the medical conditions or infections discussed in the sections above:
Polycystic Ovary Syndrome (PCOS): https://www.pcosaa.org/
Pelvic Inflammatory Disease (PID): https://www.nhs.uk/conditions/pelvic-inflammatory-disease-pid/
Bacterial Vaginosis (BV): https://www.nhs.uk/conditions/bacterial-vaginosis/
Yeast Infection: https://www.mayoclinic.org/diseases-conditions/yeast-infection/symptoms-causes/syc-20378999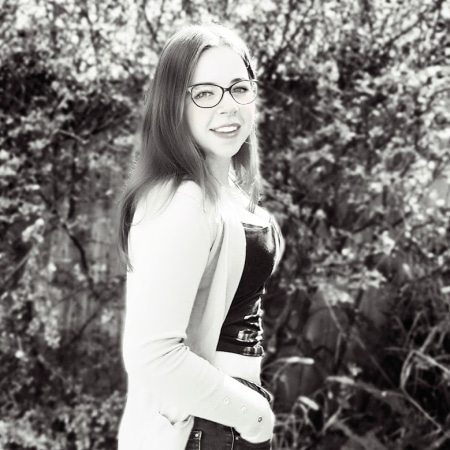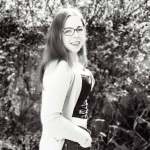 Louise McCamily serves as the Digital Marketing and Administrative Assistant at MyBump2Baby, where she has contributed to the creation and editing of more than 400 articles. She holds a prestigious Surfer SEO certification and a Foundation Degree in Software Engineering with distinction. Louise is passionate about delivering outstanding service to MyBump2Baby's expanding community of families
https://www.mybump2baby.com/wp-content/uploads/2022/07/Instead-of-My-Period-I-Have-White-Discharge.png
630
1200
Louise McCamily
https://www.mybump2baby.com/wp-content/uploads/2016/10/Logo-MyBump2Baby_transparent-bg-1-1.png
Louise McCamily
2022-07-15 15:44:38
2023-01-20 14:25:40
"Instead of My Period I Have White Discharge" - 6 Reasons Why