Izmi Baby Carrier Review
Disclosure: This article may contain affiliate links, this means at no cost to you, we may earn a small commission if you purchase a product through them.
What is a baby carrier and why do I need one?
Baby carriers are an essential item to many parents; they allow you to keep your baby close whilst you complete tasks around the house. Having your hands and arms free whilst being able to keep your baby snuggled up against you is a dream for any busy parent.
Baby carriers are a must-have for many reasons, including:
You are able to carry your baby hands-free.
You get a boost of love hormones (or oxytocin) whilst you have physical contact with your baby. Baby carriers are brilliant for this.
You don't need to bring your pram whilst out with your baby.
You can easily complete tasks around the house whilst soothing your baby with physical contact.
First Impressions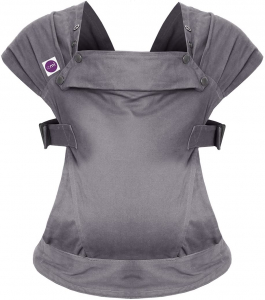 [content-egg-block template=custom/mb2b limit=1 offset=0]
[content-egg-block template=custom/mb2b modules=Awin limit=1 offset=0]
The Izmi baby carrier looks more like a baby wrap, rather than a standard more structured carrier or ring sling- which is great as wraps simulate the feeling of the womb with their soft material.
What particularly stands out about the Izmi baby carrier is that whilst it is more like a baby wrap- and provides that same intimacy of a baby wrap- it is suitable for older, walking children too!
Special features of the Izmi baby carrier
Adjustable and Intuitive
The Izmi baby carrier is much more intuitive and adjustable than most baby carriers; the base width of the carrier is infinitely adjustable.
The Izmi baby carrier will work for your baby, whether they are a newborn baby or walking.
It is advertised to bring you the "soft intimacy" of a fabric sling with the ease and comfort of a buckle carrier.
The Izmi carrier also comes with optional head support is built in using the hood which can be clipped up on one side to support your baby's head.
Small Pillow Insert Booster Cushion
The Izmi Baby Carrier comes with an optional small pillow insert- which you simply velcro into the waist strap. This clever little pillow insert acts as a "booster seat" for young babies, bringing them higher so their head is above the baby carrier (as it should be).
No padding
For some people, this may seem like a negative- after all, padding is what keeps our babies safe, right?
The Izmi Carrier is so secure and comfortable because, rather than there being padding, the baby's weight is spread out throughout the wearer's body.
This also means that the Izmi baby carrier packs down very small, saving storage space.
The 100% cotton thin and light weight material over the baby's back means that the baby stays comfortable in hot weather and close to whomever is carrying them.
The straps which secure the carrier to you cups your shoulders, preventing the straps from "creeping up" your neck- a common issue with a lot of baby carriers. The straps are spread wide, which disperses the weight across your shoulders and back.
Different Carrying Positions
The Izmi carrier requires just to easy buckles to secure, and features four different positions:
Parent-facing front carry
Forward-facing front carry
Side carry
Back carry
Keeps your baby's hips healthy
The fully-adjustable seat and light-weight material assures that your baby will always maintain a hip healthy position.
The Izmi baby carrier was designed by an expert baby wearing consultant, and has been approved by the International Hip Dysplasia Institute.
Neat Extras
The Izmi baby carrier also comes with Comfort Set (bib and strap covers), Pocket accessory and Hood accessory.
Who can use the Izmi baby carrier?
The Izmi baby carrier is suitable from newborn (7lb) to 15kg(33lb).
What colours is the Izmi baby Carrier Available in?
The Izmi baby carrier is available in Mid Grey, Midnight Blue, Teal, Olive, Special Edition Navy Triangle, Mid Grey Breeze and Midnight Blue Breeze.
[content-egg-block template=custom/mb2b limit=1 offset=0]
[content-egg-block template=custom/mb2b modules=Awin limit=1 offset=0]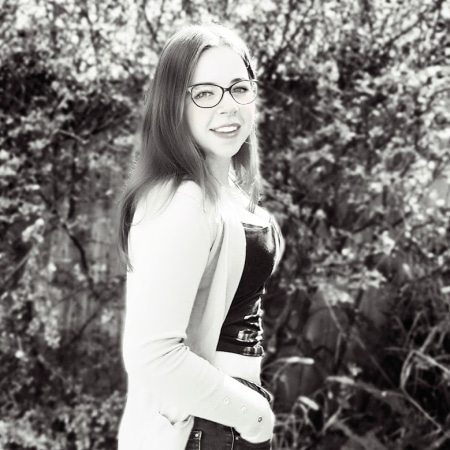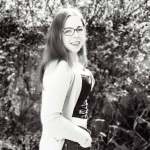 Louise McCamily serves as the Digital Marketing and Administrative Assistant at MyBump2Baby, where she has contributed to the creation and editing of more than 400 articles. She holds a prestigious Surfer SEO certification and a Foundation Degree in Software Engineering with distinction. Louise is passionate about delivering outstanding service to MyBump2Baby's expanding community of families.
Reach out to her at [email protected] for inquiries.
https://www.mybump2baby.com/wp-content/uploads/2021/10/izmi-baby-carrier-review-1.png
630
1200
Louise McCamily - Digital Marketing & Admin | Surfer SEO Certified
https://www.mybump2baby.com/wp-content/uploads/2016/10/Logo-MyBump2Baby_transparent-bg-1-1.png
Louise McCamily - Digital Marketing & Admin | Surfer SEO Certified
2021-10-14 12:12:54
2021-10-18 15:18:47
Izmi Baby Carrier Review