Hello everyone and welcome to June's newsletter.
I hope you have been enjoying the sunshine – I have been working a lot from the garden which has been nice for a change.
MyBump2Baby latest news
Since May's newsletter time has literally flown by, I feel like I have literally blinked and here we are in June.
We have some amazing news to share with you this month, Peter Jones and Sage have chosen us as runner up in their quest to find the UK's ambitious business, this is incredible as we only launched MyBump2Baby less than 2 years ago! The great news is Sage want to share our story across their social media channels in a bid to inspire people and promote our brand (I say "our" because I literally couldn't have done this without my loyal readers and you are MyBump2Baby).
As part of being awarded "runner up", I was invited to a small exclusive event in London on Wednesday evening. Peter Jone spoke about business and how he became so successful and then we had a Q&A session with him afterward which was really useful. On the back of attending the event I have been offered some incredible opportunities and I look forward to growing MyBump2Baby even more with a view to make it the "must have" app for parents and parents-to-be, packed with lots of useful information.
If you have been following me on social media you will know I have gained some extra weight so in a bid to lose that I have started slimming world. I have received a lot of messages on Instagram asking for more information on slimming world so I have decided to have dedicate a section under the recipe section to slimming world meals.
Our Favourite Blogger Section
The feedback on our favourite blogger section has been incredible. I have had about 50 emails from some of you saying you have used it to help them with; potty training, saving money, preparing you to go back to work after maternity leave and many other things. This is fantastic news as my aim was to create a useful section on the app to help both parents and bloggers.
We now have over 1,000 blog posts on our app and there is literally something for everyone and you can now search for what blog posts you want to read with our amazing search feature.
Download the App
If you haven't already got the app you can download it via these links from the Apple App Store or Google Play or search for MyBump2Baby on your phone.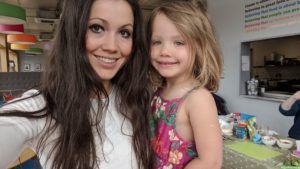 Today we are interviewing the fantastic blogger and vlogger Sophie from Mama-Mei, You know when you meet someone and you instantly click? Well that is what happened with Sophie and Iat the Blogon conference last year. We were both fairly new bloggers and we stayed together and laughed together all day! We had no idea that only a year later our businesses would have grown so much. Sophie has been on TV numerous times this last year and her YouTube channel is taking off massively…. Read more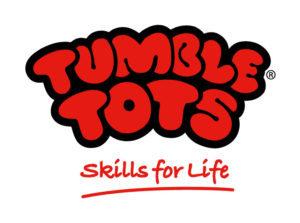 Our business of the month for June is the fantastic Tumble Tots. In this interview Tumble tots tell us about their fantastic classes designed to help develop their fundamental movement skills of agility, balance, climbing and co-ordination aswell as their fantastic franchise opportunties…. Read more
MyBump2Baby's Latest Review
Are you thinking of heading to CBeebies Land this summer?
Take a peek at my latest review and tips on visiting CBeebies land this summer… Read more
If there is anything you would like to see a review or blog post on or if you have any feedback on our site or app we'd love to hear from you.
You can find us on Facebook, Twitter and Instagram 🙂 Be sure to give us a like too to follow all our updates! And remember sharing is caring!
https://www.mybump2baby.com/wp-content/uploads/2018/06/Tumble-Tots-Logo-1.jpg
638
860
Carla Lett
https://www.mybump2baby.com/wp-content/uploads/2018/08/My-Bump-2-Baby-Logo-1.jpg
Carla Lett
2018-06-13 14:24:24
2018-06-14 09:57:43
June 2018 Newsletter