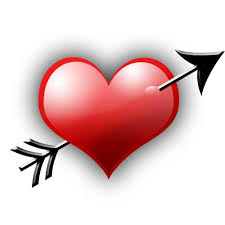 So Valentine's day is here and boyyyy… how different my relationship is since having a child. Not only is it hard work trying to offload your "bundle of joy" for a couple of hours on Valentine's day but once the babysitter is sorted you then wonder what outfit you have that is suitable, it needs to firstly be something that preferably doesn't contain some kind of gross stain on it (on the outside anyway), it also needs to be relatively suitable and a down the line outfit that doesn't scream "she is a mum" at the same time doesn't scream "what a slut" either… I hardly go out now… so finding something to wear is near impossible… all I have in my wardrobe is "slut" or "mum" type outfits and nothing in between. I haven't bought any new clothing in too long.
I always swore I would make an effort for my man… and I promised myself that I wouldn't let myself go…  not that I ever had myself!!!! But it seems so much harder that I thought.
My major dilemma you see… is that I think my husband is wellllll fit. So when we first met (only 2 years ago) I would always make sure that I had a face full of makeup, I had done my tan and I was clean and shaven and always ready for action, that sounds easy right??  I do feel a bit guilty nowadays like I falsely advertised myself and now when my dear hubby gets in from work it's like he is greeted by a female version of the grinch… it doesn't help that by 5pm I am usually knackered and desperate for an hour to myself… so my face is probably not the most inviting sight to come home to.
Sooo… back to the "making an effort" thing… well to be honest lately I can't actually be arsed… when I do make an effort..  it gets ruined by George either spewing down my bra or all over my face and i just think to myself what's the point in even trying.
When I do get the pleasure of washing, blow drying and straightening my hair I feel unreal. I come down the stairs walking with a bit of a bum wiggle and a strut in my step. Danny always comments that I look nice… so I start to act all cool…  strutting around the house like a celebrity.. confidently flicking my hair back… (occasionally getting my fingers caught but pretending I didn't) and maybe pouting a little as I talk.. (sometimes i spit when I talk… just depends how excited I am but I try to remain calm) then it happens …. my son grabs my hair …starts eating it… and just will not let go..  before i know it i'm shouting for help and dan has to come and untangle him from my hair…. it totally ruins the moment.
So this Valentine's day my husband and I are on an actual date.. I can't wait…  our "date" nights often consist of us out with friends and we rarely have a night for just us two. We are off out for a meal and the grandparents are having George which means not only can I actually eat a meal to myself…. but I will have freshly washed hair, make up on and a vomit free outfit. I cannot wait to be taken out on an actual date… it's like a first date…. and I will most likely put out (sorry mum, dad, in laws) xxxxx
P.S I will be sure to take contraception!!!
https://www.mybump2baby.com/wp-content/uploads/2017/02/heart-valentine.jpeg
225
225
Carla Lett
https://www.mybump2baby.com/wp-content/uploads/2016/10/mybump2babyheader-300x79.png
Carla Lett
2017-02-13 20:57:53
2017-06-20 12:20:24
Just Me... Thinking to Myself About Valentine's Day