We had the pleasure of staying at the new beautiful Zafiro Palace hotel, Palma Nova in May, we decided that it was a great opportunity to visit the popular Katmandu Park in Magaluf, Majorca
Katmandu is not just a park – it's a hotel too and the great news is that if you are staying in the hotel you will benefit from access to the park every single day completely free of charge!!! I know a lot of my readers requested that I review the hotel too but unfortunately we didn't stay there on this occasion – maybe next time!
Katmandu Park is located in Magaluf and has previously been voted 2nd favourite amusement park in Spain by Trip Advisor, so as you can imagine we were really excited to get in and review the park. We walked from our hotel in Palma Nova and it took us around 20 minutes in total.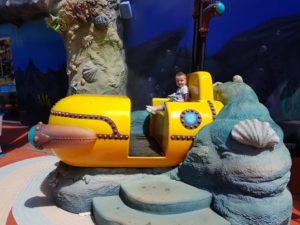 MyBump2Baby's Sol Katmandu Park Review, Majorca
Opening times
Opening times were 10am – 6pm but in July and August the park is open till 10pm. I would advise checking the opening times before you visit on the website.
Ticket prices
Ticket prices at the time of writing this vary depending on what website you go on, the cheapest I could find them was on this website at;
£17 per child
£22 per adult
Please note: Prices may have changed since writing this review.
First Impressions
My first impressions of the park was that it looked really fun and ideal for children and adults that like to act like children (HAND GOES UP).
The park wasn't as big as I pictured, everything seemed in close proximity which was good as George is going through a phase where he doesn't like sitting in his pram anymore – he wants to explore and it was safe enough for him to walk round.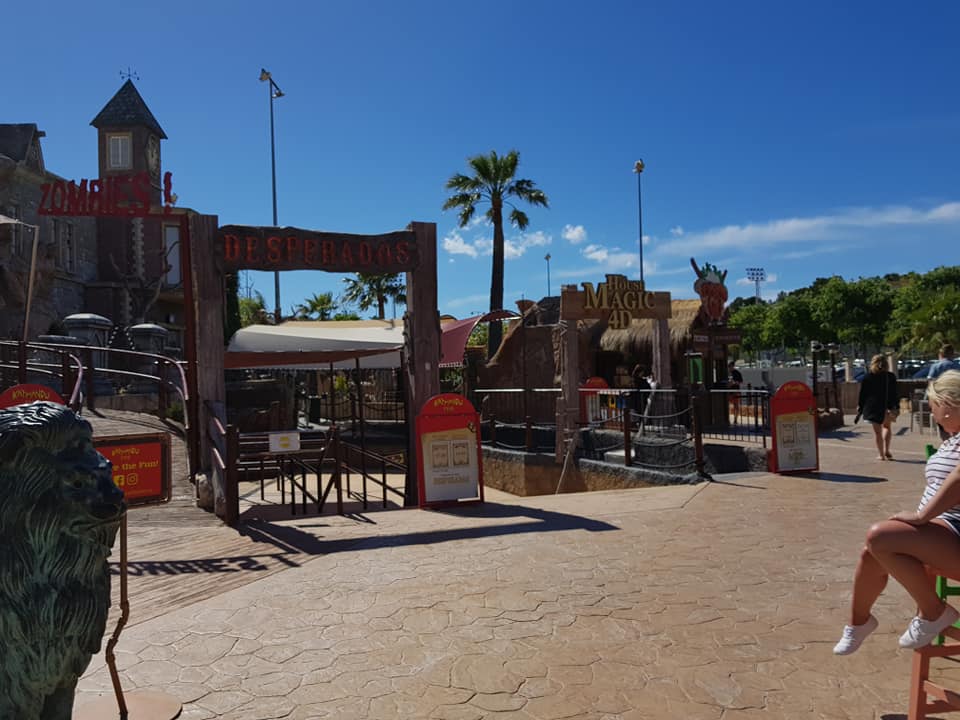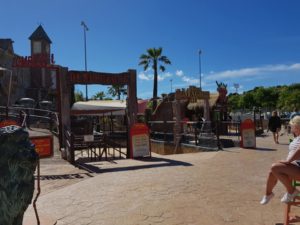 Changing Facilities
There are plenty of changing facilities to use in the park and all were extremely clean and well kept. They seem to be regularly checked which is ideal for parents with little ones.
Sol Katmandu, Magaluf Attraction Reviews
Katlantis Splash Park
The pool area was amazing for both the kids and the adults with lots of slides, water jets and surprise dump buckets. There was lots of fun to be had in the splash park – I only wish the weather had been a little warmer. George and my Godaughter Skylar went in the pool and really enjoyed it but they couldn't stay in there for long before getting too cold. I think in the height of summer the Splash Park would be the perfect place to stay for most of the day. It was a real shame that the weather wasn't as good as it usually is in May.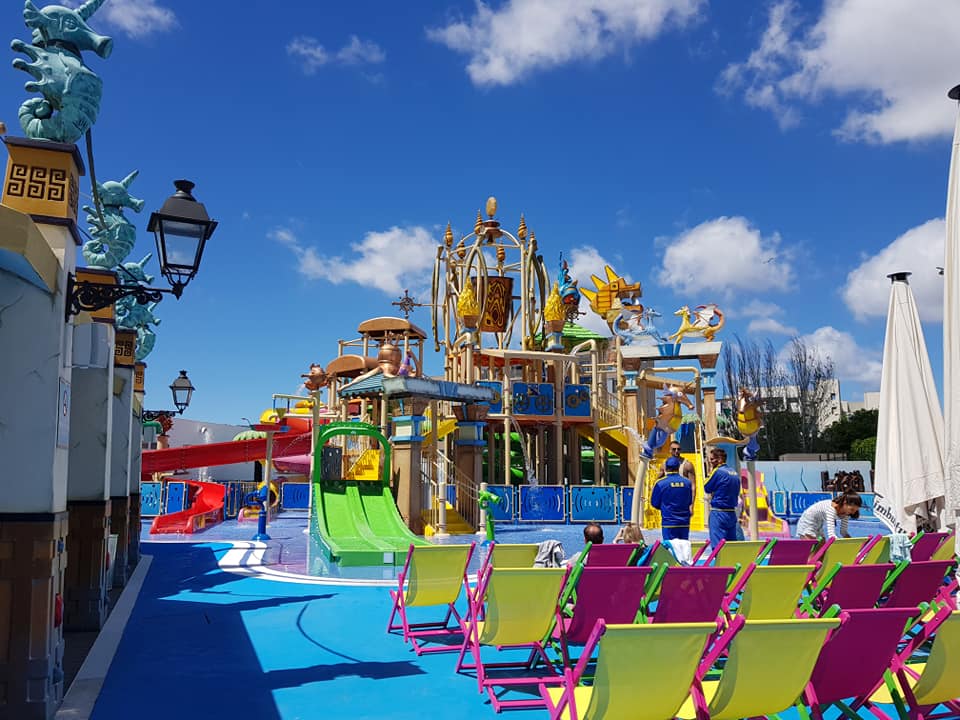 Katlantis Soft Play Park
The "under the sea" themed indoor soft play area was fantastic, George absolutely loved it. This is one of the biggest indoor soft play areas in Spain with an amazing 5 levels! I always judge how good an attraction is with George's reaction when it's time to leave and yes he kicked off BIG TIME.
I think this is such a good idea to have somewhere like this for the little ones to go and cool down in the hot weather. if you want to take advantage of this amazing facility, REMEMBER your socks – you cannot go in the area without socks.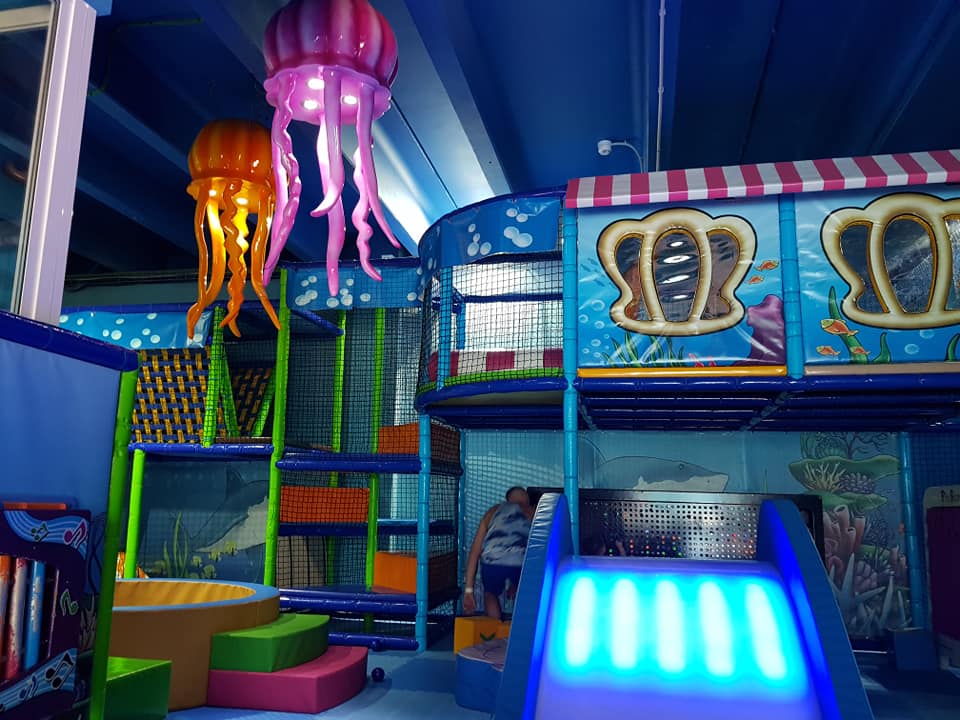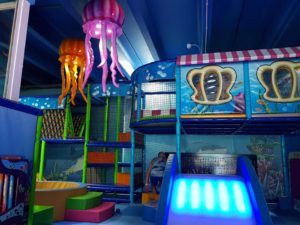 Crazy Golf
Who doesn't love a round of crazy golf? My husband and his friend went to play golf whilst the kids slept. They played 18 holes and it took them around 45 minutes to get round the whole course. They said the golf course was incredible with lots of special effects. They really enjoyed and my friend and I enjoyed the silence.
4D cinema
A truly incredible cinema experience with a big difference – this is literally like a ride in itself and it was definitely my favourite part. The seats show off an amazing 100 movements per second. This really is a must do when you come to Sol Katmandu Park
Amusement Cars
George is obsessed with cars and he sits in the driving seat at every possible opportunity so when we saw cars that George could drive we had to let him loose (with his dad of course) he drove his way round and round the course – he was a very happy boy. This amusement isn't included and you have to pay for it.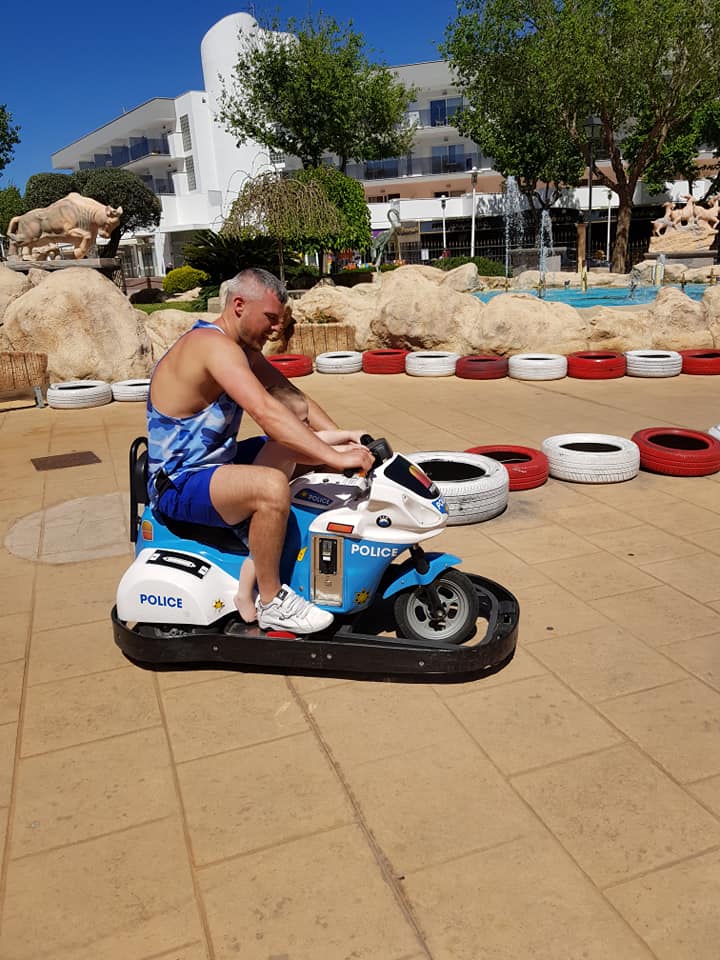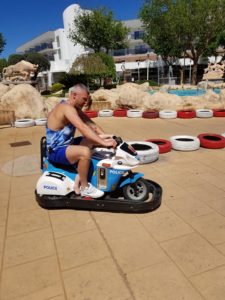 The House of Magic
We all really enjoyed this journey through the house of magic. It was an upside down world of filled with fun where illusion really does come to life. There were 8 different rooms including the mirror maze, ice cave, robot room, interactive games rooms, enchanted forest and illusions library.
Other Attractions at Katmandu Park, Majorca
Unfortunately, with only one day in the park and a very excited 2-year-old, it meant that sadly we couldn't possibly get around every part of the park, we would love to go back and take advantage of the other attractions at the famous Sol Katmandu Park.
These included;
–       Desperados
–       Los Banditos XD Dark Ride
–       NEW! Zombies! XD Dark Ride
–       4D Experience
–       The Asylum
–       The House
 Food at Katmandu Park

You can choose to be "all inclusive" for the day with the VIP Passport, this includes food and drinks within the price but please check terms and conditions before purchasing.
We didn't have the VIP Passport which meant we paid for our food. We got some food around 1pm, the food menu was full of the usual favourites including burgers, chicken nuggets, hotdogs, sandwiches, chicken wings and had options for Gluten free and vegetarians which is always good to see. They had a kid's menu which also had plenty of choice. They did have alcoholic drinks available too.
I opted for the chicken nuggets and chips, George and I shared them and they were really very nice… and now I am thinking about that food again (not a good idea when I am trying to lose a few lbs… hmmm I wonder if the chippy is open??)
The price for the food was a great price at around 7 euros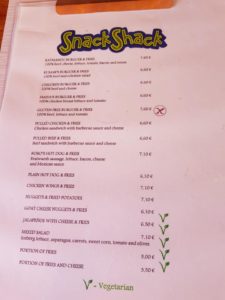 What was Katmandu Park missing?
Sadly, we weren't very lucky with the weather which meant the pool was too cold for the kids but it did mean we got to explore the rest of the park which was fantastic.  I am not sure if it is possible but a heated pool for the kids would have been good.
Our Katmandu Park Review overall score
As I mentioned the weather wasn't great but because Sol Katmandu Park had so many different attractions – the weather really didn't matter too much. I would definitely book to come back here again; I think if you are visiting with a toddler you may want to look at a 2-day pass as it would have been too tiring for us to get around everything in one day.
There was no queue time for anything, we may have just been lucky with the time of year but this was perfect for us. I loved the fact they had an indoor soft play area for the kids when they get a little too hot.
[rwp_box id="0″]
Carla is the founder of MyBump2Baby. Carla has a huge passion for linking together small businesses and growing families. Carla's humorous, non-filtered honesty has won the hearts of thousands of parents throughout the UK.
She has previously written for the Metro and made appearances on BBC News, BBC 5 live, LBC etc. Carla is a finalist for Blogger of the Year award with Simply Ladies inc. Carla is also the host of the popular Fifty Shades of Motherhood podcast and The MyBump2Baby Expert podcast.
https://www.mybump2baby.com/wp-content/uploads/2018/06/Katmandu-park-magaluf-mallorca.jpg
450
450
Carla Lett
https://www.mybump2baby.com/wp-content/uploads/2016/10/Logo-MyBump2Baby_transparent-bg-1-1.png
Carla Lett
2018-06-28 22:39:02
2021-05-12 06:31:09
Katmandu Park Review Magaluf, Majorca