MyBump2Baby happens to be home to 500 of the UK's best parent bloggers. We support both parents and businesses by sharing reviews on the latest products, services and days out both locally and nationally.
We are also proud to have our very own local bloggers and we have the lovely Tracey who is our parent blogger for Kent. Tracey works with  both local and national businesses on writing features and reviews for parents.Tracey has her own local MyBump2Baby hub which Tracey runs MyBump2Baby North Kent & Bexley, this includes Dartford, Chatham, Maidstone, Gillingham, Rochester and Gravesend, the local hub tells you what's on in the local area throughout Kent from Pregnancy Classes to Baby and toddler groups.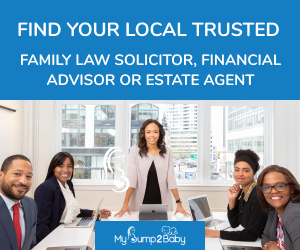 MyBump2Baby Parent Blogger in Kent
Today we interview the lovely Tracey, so you can find out more about your local MyBump2baby ambassador
Tell us a bit about you…..
Hi! I'm Tracey, I'm 36 and I live in Kent with my son who will be 2 in October and my golf fanatic husband. Originally from Birmingham, I moved to Kent about 9 years ago. I had met my husband through work and, after two years living together in the West Midlands we decided to have a change of (much nicer) scenery and come back to Kent, where he is originally from. After having my son, I did not want to go back to the 9-5 in an office so I now work from home for MyBump2Baby and I have my own travel business.
What are your favourite things to do in your spare time.. .
I don't get much spare time these days with two businesses and a toddler but when I do get a moment, you will find me drinking wine or prosecco with my head in a book or magazine (usually about travel!) On my days off with my son, we like to get out and explore parks, beaches and zoos. I am sucker for the outdoors which varies wildly with my husband whose idea of appreciating "nature" is a man made golf course (can we use shrugging emojis???)
Favourite food …..
I love food! I am NOT a foodie though. I can't stand plates with a coin sized portion of something I can't pronounce…..give me an indian takeaway, meatballs or pub grub any day!
Favourite Drink…..
Prosecco or wine! Pre-child it was anything tequila based but a glass or two of that each evening might be pushing it these days
Favourite TV programme…..
We love a good BBC drama! They have some corkers lately. But for longevity it has to be Emmerdale (it has come along way since the farm days!) 🙂 I also really enjoy watching my sons favourites –  In the Night Garden (Makka Pakka is my favourite!) Hey Duggee (especially the Stick Song) and Bing
Favourite Film….
Without a doubt, "While You Were Sleeping"
Do you have a favourite book….
I used to read books A LOT before having my son and don't get much chance to read novels anymore! I have a lot of favourites but I'm not ashamed to admit I have the Twilight collection and I will go back and read them all at some point
Where is your favourite holiday destination….
This is tricky as before Jamie the best holiday we have had is Las Vegas……twice! However, our first family holiday to Tenerife holds very special memories (it was definitely a different sort of holiday!)
Favourite day of the week….
When I worked in an office I would have said a Friday! But now I work from home and enjoy my job I don't have a favourite! Any day I am doing something fun with my family is my favourite day that week.
What do you like writing about…..
I love to write with feeling and conjure up thoughts in peoples minds through the words I use. Writing about a destination or the fun things we have done on a day out is what I enjoy writing about…..to try and transport the reader into my shoes!
What is something most people don't know about you?
I adore penguins and I am obsessed with Canada! I also have a weird fear of balloons.
How would people describe you?
I am self-deprecating so not very good with these questions! I guess I am loyal and kind and think everyone else should be too. One thing I am confident of is I am a good mum. My son is my world and he is always my number one priority! I am very proud of the confident and cheeky little boy he is becoming.
To contact Tracey email [email protected]
Carla is the founder of MyBump2Baby. Carla has a huge passion for linking together small businesses and growing families. Carla's humorous, non-filtered honesty has won the hearts of thousands of parents throughout the UK.
She has previously written for the Metro and made appearances on BBC News, BBC 5 live, LBC etc. Carla is a finalist for Blogger of the Year award with Simply Ladies inc. Carla is also the host of the popular Fifty Shades of Motherhood podcast and The MyBump2Baby Expert podcast.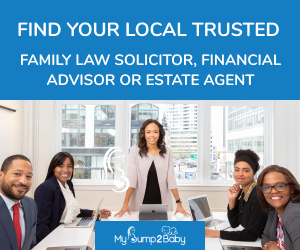 https://www.mybump2baby.com/wp-content/uploads/2020/07/parent-blogger-Kent.png
630
1200
Carla Lett
https://www.mybump2baby.com/wp-content/uploads/2016/10/Logo-MyBump2Baby_transparent-bg-1-1.png
Carla Lett
2020-07-23 09:46:58
2020-11-17 05:03:38
MyBump2Baby Parent Blogger in Kent