Knowsley Safari Park Review
When we were invited to visit the amazing Knowsley Safari Park and review it – how could we resist? I mean who doesn't love the idea of lions roaming around your car or monkeys hanging out of your wing mirrors? Where else can you get this close to animals without the risk of being eaten alive?

Knowsley safari park has the drive through safari and also the Safari on Foot too, you can do it in whichever order is best suited to you and you can go round in your car as many times as you like too.
Knowsley Safari Park is located in Prescott, not too far from Liverpool.
MyBump2Baby's Knowsley Safari Park Review
Opening times
Opening times were 10am – 5pm but the safari drive closed at 4pm.
| | |
| --- | --- |
| Safari drive opens | 10.00am |
| Last entry to the safari drive |  4.00pm |
| Safari park closes |  5.00pm |
| | |
I do advise checking the website for opening times before you go as the times above could have changed.
We spent around 4 hours in total at Knowsley Safari Park.
Ticket prices
I would recommend getting your tickets online if you can, ticket prices at the time of writing this are;
| | | |
| --- | --- | --- |
| Adults (age 16 and over) | £17.50 | Online £15.75 |
| Children (3 and over) | £13.50 | Online £12.15 |
| Children (under 3) | FREE |  FREE |
| 60+ | £13.50 |  Online £12.15 |
| Family (2 Ad + 2 Ch) | £59.00 | Online £53.10 |
| Family (2 Ad + 3 Ch) | £72.50 |  £65.25 |
Please note: Prices may have changed since writing this review.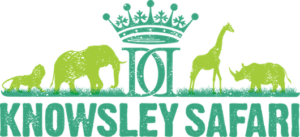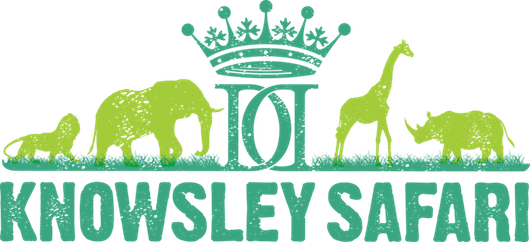 Introduction
I hadn't been here since I was a child so I had no idea what to expect, I can't deny I was a tad nervous about my husband's car being pulled to shreds but I was secretly more excited about seeing the monkeys up, close and personal. I love monkeys, I used to ask for one every Christmas but Santa never got me one – but apparantly monkeys aren't always as friendly as they look.

We drove to the entrance and we were greeted by a happy staff member which is always nice to see, we got our 2 maps – the foot trail map and the safari drive map, we also got some animal stickers to stick on the map as we made our way through the safari. The idea is to stick them on the map as you see them which is fantastic and keeps it fun for the kids. The stickers worked well for me in an educational as I didn't realise how rubbish I was at knowing what animal is what, George was asking "What's that?" and I would quickly look at the sticker book and respond like I was playing "The Chase".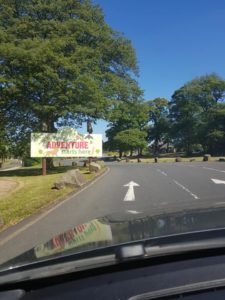 Changing Facilities
There are changing facilities before you start the safari trip, George likes to drink a lot of juice so we got out here and changed George's bum, I also felt it was important to have a nosey at the changing facilities for you all. They were in excellent condition and regularly cleaned by the looks of things, dirty baby changing facilities really annoy me especially when you are spending a lot of money for a day out.
Knowsley Safari Park Drive Review
We set off in to the Safari Park, I was actually dressed in army colours which was a complete coincidence but I really felt the part. As we drove towards the animals I couldn't help but try and speak Australian (don't ask me why).
I was so happy to see the animals roaming free across acres and acres of land. It was a beautiful day and it was incredible to see animals that we never normally see just running through fields like they are supposed to.
We made our way through the land and you could comfortably pull over at any point and have a closer peek at the animals in front of you. George was so excited as he is not used to seeing animals outside our car before.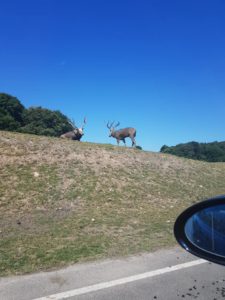 The Rhinos at Knowsley Safari Park
One of the things I love most about animals is just how unpredictable they are. We were stuck behind a group of Rhinos because they decided to block the road and stay there, it was brilliant. A big jeep eventually came with staff members on board and they slowly guided the Rhinos off the road.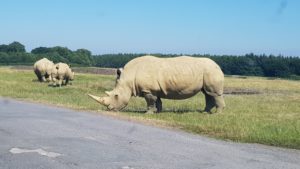 The Monkeys at Knowsley Safari Park
The great news is that you can choose if you want to enter the monkey part of the park. They do state that you enter at your own risk and if your car is damaged that is your own issue which is fair enough.
This was the part I (cough cough I mean George) was most looking forward to so I made Danny drive through. Luckily, there was a huge jeep in front of us which was so much more fun for the monkeys to hang out of than a normal ca, giving us the perfect view because we were right behind them. Lots of the monkeys had babies which was really cute to see.
Plenty of food had been scattered round to keep the monkeys close to your car to give you the best experience possible, I was a little worried about running them over as they are literally everywhere – it was like that scene from Jumanji at one point.
I absolutely loved the monkey part, no damage was done to our car, we spent around 20 minutes in this part and no damage was done to the other cars that I could see either.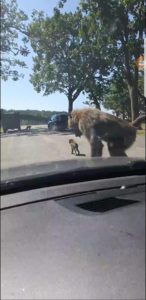 The Lions at Knowsley Safari Park
There is just something so exciting about Lions roaming round your car whilst you sit comfortably and laugh in the face of danger. We decided this was THE place we wanted to park up and eat our lunch in. So we got out our chicken sandwiches and Aldi Curls and ate them as we watched the lions slowly walk around the cars. They didn't come as close to our car as we wanted, it was a really hot day and they seemed to prefer the shaded areas but it was really fun being in the presence of Lions. Remember to put the child lock on!
The other animals at Knowsley Safari Park Drive
There are plenty of animals to look out for on the Safari drive including;
Zebra
Wildebeest
Forest Buffalo
Camels
Nilgai
Kiang Bison
Knowsley Safari Park on Foot Safari
I didn't realise that Knowsley Safari Park has a foot safari too, the size of the foot safari isn't as big as a normal zoo but they have a couple of shows on throughout the day and lots more animals to see. There are also rides for children to go on but these are not included in the ticket price.
Amur Tiger Trail
Knowsley Safari Park have only recently opened the "Amur Tiger Trail", where visitors can walk through the woods exploring the forest in search of Tigers. This fantastic new exhibit is not only an educational tour but it also allows you to come face to face with real tigers thanks to the full length viewing windows.
Our experience of the Amur Tiger Trail
We were really excited to visit this part of the park and we walk through the forest on the hunt of tigers, this experience was completely pram friendly which was handy as George was getting a little cranky…. story of my life, we loved the idea of this fabulous new feature but unfortunately we didn't see any Tigers at all, we hung round for a while but … nothing! As I mentioned earlier, the weather was really warm so it could have been they were hiding in the shade.
Wolves on the Wild Trail
There was a wolf's habitat that we could look in to using the peep boxes, the peep boxes made it difficult to see anything other than straight ahead, we then walked round the corner and found a bigger space where we could look for the wolves but sadly we didn't see any.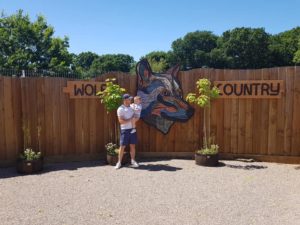 Bird Show at Knowsley Safari Park
We found the bird show really funny and clever, it is amazing what you can teach animals. The show was full of interesting facts and funny tails – we loved the bird show.
Sea lion show
Who doesn't love a sea lions? The show was lovely and put together so beautifully, we were introduced to the lovely sea lions and watched them in their extremely funny comedy sketch, we really enjoyed this part.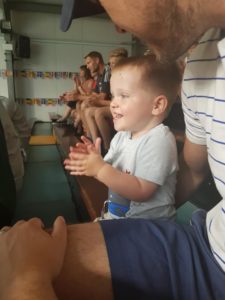 Food at Knowsley Safari Park
The restaurant is called the "Oasis Resturant", it has a good mix of warm and cold meals. The prices in the restaurant are reasonably prices. Knowsley Safari Park also appreciates that some families may prefer to bring a picnic and with that in mind there are numerous picnic benches places around the park.
_______________________________________________________________________________
What Knowsley Safari Park Missing?
Although there was a fantastic park for the kids to play in, I would have loved to have seen a soft play area for younger children, it just means there is a place they can cool down in the hot weather or stay dry and warm in the windy weather. It would have been good if there was a specific time that the tigers and wolves were fed so we could make sure that we definitely saw them.
________________________________________________________________________________
Hotel Recommendations near Knowsley Safari Park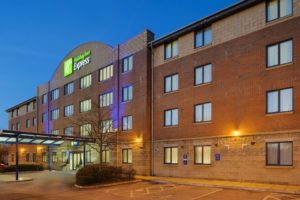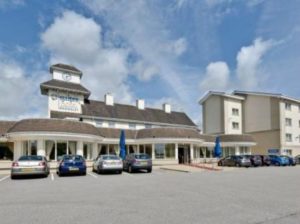 _______________________________________________________________________________
Our Knowsley Safari Park overall score
Our day out at Knowsley Safari Park was a brilliant day for all the family, the ticket prices were reasonable, the entertainment was excellent and we had a fantastic day, as mentioned above – it would have been nice to see the tigers and wolves as they were a big feature at the Safari foot park but unfortunately we didn't see them on this occasion.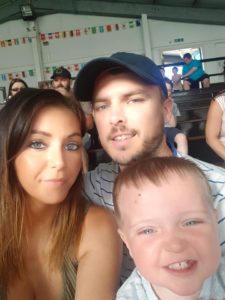 [rwp_box id="0″]
______________________________________________________________________________
Carla is the founder of MyBump2Baby. Carla has a huge passion for linking together small businesses and growing families. Carla's humorous, non-filtered honesty has won the hearts of thousands of parents throughout the UK.
She has previously written for the Metro and made appearances on BBC News, BBC 5 live, LBC etc. Carla is a finalist for Blogger of the Year award with Simply Ladies inc. Carla is also the host of the popular Fifty Shades of Motherhood podcast and The MyBump2Baby Expert podcast.
https://www.mybump2baby.com/wp-content/uploads/2018/07/Knowsley-Safari-Park-Review.png
242
530
Carla Lett
https://www.mybump2baby.com/wp-content/uploads/2016/10/Logo-MyBump2Baby_transparent-bg-1-1.png
Carla Lett
2018-07-15 22:32:59
2021-05-12 06:31:11
Knowsley Safari Park Review