What is an LH Surge? How do they relate to Ovulation? TTC
Every menstrual cycle, your body surges with a variety of different hormones. Many of us will have heard of the hormones, "estrogen" and "progesterone"- and will know that they play a vital role in our menstrual cycle and pregnancy. But, one of the less spoken about hormones is LH- the luteinizing hormone- and the LH surge.
You may know that ovulation predictor kits test your luteinizing hormone levels, or more precisely, LH surges – but what is LH exactly? How does an LH surge relate to ovulation?
In this article:
What is Luteinizing Hormone?
Luteinizing hormone is a brilliant little hormone- created by the part of your brain called the "anterior pituitary gland"- responsible for controlling the function of the ovaries. Luteinizing hormone (LH) has a variety of jobs throughout the cycle- including prompting the ovaries to produce estrogen to build your uterine lining- but its most notable role is causing an egg to be released from the ovaries in a process that most women will know, called ovulation.
What is an LH Surge and How does it Relate to Ovulation?
Normally, throughout your menstrual cycle, your LH levels remain at a pretty constant level. However, just before ovulation, a large surge (or increase) in your LH levels occurs. 24-36 hours later, this surge in luteinizing hormone (LH) triggers the dominant follicle to be ruptured and release the mature egg. The mature egg will then travel down the fallopian tube, where it can be fertilised. This process is known as ovulation.
In most cases, an LH surge precedes ovulation (by between 12 and 48 hours), but this is not always the case. You can read more about this in the "Can you have More than One LH Surge per Cycle?" section of the article.
When do LH Surges Happen?
If you have a regular menstrual cycle, your LH surge will usually happen around halfway through your menstrual cycle- or between days 12 and 16. If you typically have menstrual cycles that are longer or shorter in length, or irregular, the time at which your LH surge occurs will vary.
How Long do LH Surges Last?
If you have a perfectly regular cycle, LH surges are thought to last for between 24 and 36 hours. However, every woman is different, and every woman's cycle is different. The duration of your LH surge may vary from cycle-to-cycle, or it may be the same every cycle.
Some women experience LH surges that last several days- called a "plateau".
It is a good idea to measure your LH surge and pinpoint when it ends, in order to determine when ovulation will be. But how can we do this? Read the section below to find out.
How Can You Detect an LH Surge?
We know that LH is what triggers the rupture of the dominant follicle, causing the release of the mature egg in a process called ovulation, but when we measure the LH levels, how do they relate to ovulation? How can you detect an LH surge?
Ovulation Predictor Kits
Ovulation predictor kits are a brilliant way to determine when ovulation may occur, and when your fertile window (or peak fertility) will be. Ovulation predictor kits test your urinary luteinizing hormone levels in order to detect an LH surge. If the LH concentration in your urine is high enough, it will return a positive ovulation test result.
Usually, it is after the positive ovulation test result that ovulation occurs (24-48 hours later).
If you have been using ovulation tests, you be may wondering can an ovulation test detect pregnancy? You can read our article to find out.
When Should I Start Testing for an LH Surge?
If you have been using OPKs for several months, and have determined when your LH surge usually occurs, you should start taking ovulation predictor kits a few days prior- as a variety of factors can cause your LH surge to come early or late (including stress, diet, exercise and hormone fluctuations).
If you have a regular cycle, you will most likely ovulate on day 14 (14 days before your menstrual period), or between the window of day 12 and day 16. If this is the case, you should begin testing on day 10 of your menstrual cycle to ensure that the LH surge is not missed.
How Often Should I Test for an LH Surge?
Once you have determined when you should start testing, from that point on, you should test daily until you experience an LH surge.
Often, women will test multiple times on the day they expect their LH surge to determine exactly when their LH peak is.
If you have irregular menstrual cycles, it is recommended that you test most days or every day, in order to pinpoint when you have your LH surge.
What is the Best Time of Day to test for an LH Surge?
The best time to take an ovulation predictor kit is when you have your second morning urine, as LH surges usually occur during early morning, so if you test your first morning urine, you may receive a false negative ovulation test result.
It is advised that you decrease your fluid intake approximately 2 hours prior to testing to get more accurate results.
At the Doctors'
A blood test at the Doctors' will provide the most accurate results for measuring your LH. Multiple tests will be required at the doctors in order to accurately predict ovulation and your LH surge, which can make it time-consuming.
Signs of an LH Surge
In addition to taking ovulation predictor kits or visiting the doctor's office for a blood test, you can also determine when you are ovulating, or when your LH surge occurs, by looking at various signs and symptoms.
These signs include:
Ovulation pain. Ovulation pain can be described as sharp twinges or as a dull ache on one side of your abdomen/pelvis. The pain usually occurs on the side that corresponds to which ovary the egg was released from; due to this, the ovulation pain often alternates between sides from month to month.
Cervical mucus. Observing the changes in cervical mucus throughout your menstrual cycle is a common practice that many women use to determine when they might be ovulating. This is a method of natural family planning and it is called the cervical mucus method. When your discharge is thin, slippery, clear and stretchy, it is a sign that you are ovulating. This specific type of discharge is called egg white discharge. If you experience creamy white discharge after ovulation, it may be a sign of pregnancy.
Basal Body Temperature. Your basal body temperature is your resting body temperature. Basal body temperature tracking is a method that many women use to determine when they are ovulating. Basal body temperature (BBT) tracking involves measuring and recording your temperature at the same time every day and charting it. A slight rise in your basal body temperature often indicates that you are ovulating.
Ovulation bleeding or spotting. Ovulation bleeding or spotting can sometimes accompany ovulation pain. Ovulation bleeding is light and is usually pink or brown and colour. Ovulation bleeding typically only lasts for one to two days.
Digestive issues. Just before ovulation comes around, your body is surging with lots of different hormones. These hormones- namely, progesterone- can cause a variety of digestive troubles. These digestive troubles, caused by the increase in progesterone levels, include diarrhea, constipation, bloating and gas build-up, which can result in abdominal pain.
Nausea. We all know that nausea is a common problem during pregnancy, but the very same hormones can cause nausea during ovulation for some women too. Namely, the increase in progesterone. This is arguably the most troublesome of the ovulation symptoms.
Heightened sense of smell. Alongside nausea, a heightened sense of smell can wreak havoc, and cause you to be much more sensitive toward certain smells, which can worsen nausea.
Can you have more than One LH Surge per Cycle?
The short answer is yes, you can.
Most women experience a single LH surge, or peak, during their monthly menstrual cycle, which triggers ovulation. In the cases of a single peak, the surge of LH precedes ovulation. However, some women can experience multiple LH peaks throughout their menstrual cycle. These are called multiple, or biphasic, peaks. Biphasic peaks can make predicting ovulation and your fertile window much trickier.
A biphasic LH trend consists of multiple LH surges and drops during the ovulation cycle. This results in multiple positive ovulation tests throughout your cycle.
When faced with biphasic, or multiple, peaks, you should use an ovulation predictor test daily until you see a drop in the LH hormone for the final time. It between 24-48 hours after this final drop that ovulation occurs.
Multiple LH surges in a single cycle can be caused by stress, prolonged illness or hormonal changes.
When Should You Have Sex After an LH Surge if you are TTC?
If you are trying to conceive, you should know when to have sex after an LH surge. It is important that you have sex during your fertile window if you are trying to conceive. Your fertile period consists of the day that you ovulate, and the 5 days prior (as sperm can live for up to five days) which means that if you had sex 5 days before ovulation occurs, you can still become pregnant.
If you are trying to conceive, you should have sex for the days following straight after your LH surge.
When Should I Consult my Doctor?
You may find that some months, you don't receive a positive ovulation test at all. Don't worry, this usually nothing to worry about; your LH surge can be delayed for a variety of reasons, such as stopping birth control, stress, or changes in diet and exercise.
If you are testing every day and do not detect an LH surge, you may need to purchase ovulation predictor kits with higher sensitivity, as it could be that your LH levels are not meeting the required threshold.
If you are struggling to conceive, and receiving unusual results, such as many LH surges throughout your cycle, or an LH surge every day, you should consult your doctor.
---
Why not check out our next article Does Plan B Work During Ovulation? or Plan B Spotting VS Implantation Bleeding.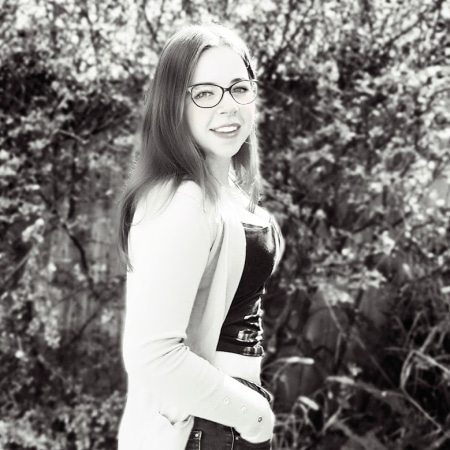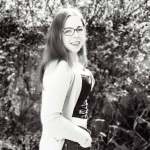 Louise McCamily serves as the Digital Marketing and Administrative Assistant at MyBump2Baby, where she has contributed to the creation and editing of more than 400 articles. She holds a prestigious Surfer SEO certification and a Foundation Degree in Software Engineering with distinction. Louise is passionate about delivering outstanding service to MyBump2Baby's expanding community of families
https://www.mybump2baby.com/wp-content/uploads/2022/03/lh-surge.png
630
1200
Louise McCamily
https://www.mybump2baby.com/wp-content/uploads/2016/10/Logo-MyBump2Baby_transparent-bg-1-1.png
Louise McCamily
2022-03-28 14:32:04
2023-07-26 15:01:04
What is an LH Surge? How do they relate to Ovulation? TTC