Little Pioneers Nursery and Preschool
Being a busy mother can be hard, but choosing a suitable nursery that you love for your little one can be even harder.  Especially when your maternity leave ends, and you have the daunting thought of childcare.  Especially during the way the world is at the minute, we all know the importance of flexible childcare services and sometimes this can be so hard to come across.
As a mother myself, I have found myself looking for a nursery to put my little girl in even for one day a week until she starts full-time nursery herself, but have always found this so complicated and have often found myself giving up.
But what if I was to say, that there was a nursery and preschool out there that could offer you flexible childcare that can fit around your family?
That's where I would like to introduce you to the brilliant Little Pioneers Nursery and Preschool, and with their opening day being Saturday 24th April 2021, there is no time like the present to let you all know about this amazing nationwide nursery and preschool provider!
A little bit about Little Pioneers…
Little Pioneers are part of the Midcounties Cooperative, and they have been supporting local communities for over 25 years!
They have over forty nurseries that are available nationwide – with this many amazing nurseries on offer, you are sure to find out that you absolutely love, and the best part? They are open for early mornings and later evenings to ensure they fit around your lifestyle.
Little Pioneers know that your little ones are the most important people in your life, and also know that you are the most important person in their life!  This is the main reason why their nurseries partner up with each individual child's parent or guardian.  This means that whilst they are not only supporting you and giving you any advice you need, but they will also always ask for your feedback and are always encouraging you to ask questions about your little one's nursery life.
At Little Pioneers they believe that the partnership between themselves and parents is important so that you can both ensure that your little one can develop and grow in to their own little person.  They have a Parent Zone, which allows you to always have access to information about what your little one has been up to at nursery, how they are developing and if there are any events or special days coming up.  By giving parents a say in how they work, not only are the nursery owned by parents and guardians but are the most caring and supportive place possible for your child.
Little Pioneers Nurseries are Safe!
Little Pioneers take the safety and security of their children very seriously, with their number one priority being the wellbeing and welfare of your child.  Every step is made to ensure that they will always be safe there and are always in a fully protected surrounding, whilst also being a fun and interactive place, free for your children to explore!
Millie's Mark Accreditation
Little Pioneers also hold the Millie's Mark accreditation, this means that all of their practitioners are first aid trained in paediatrics.
Little Pioneers Nurseries are Award Winning
All of their nurseries take part in gaining awards and accreditation and this is to continuously improve the care that they offer to your little ones.  Little Pioneers currently hold the Silver Eco-Schools Award, which means that they give the children the opportunity to take responsibility for their impact on the environment, and all their nurseries nationwide are striving to hit the green flag status!
As also previously mentioned Little Pioneers hold to Millie's Mark accreditation, so all parents and guardians can be safe in the knowledge that all of their practitioners nationwide are trained in paediatrics first aid.
Healthy Living and Wellbeing for your Little Ones
Little Pioneers are also committed to helping your little ones have the best wellbeing they possibly can – this is from having full and nourished tummies, to nurtured minds, and all of their nurseries nationwide are working hard to encourage health and wellbeing from the earliest stage possible.
Little Pioneers nurseries ensure that the highest standard, healthy and nutritious diets for all little ones are available, with all their food being cooked fresh on site every day!  They offer seasonal menus throughout the year to ensure that your little one has a wholesome diet and a full tummy, to help children concentrate, learn and play.
They are also working towards their nursery menus nationwide being accredited by "Happerly" as 100% food transparent.  This will mean that they will know exactly how and where all of their ingredients come from, and they are wholly committed to becoming the first national childcare services provider to do this – so you won't find it anywhere else!
Funded Childcare
All Little Pioneers nurseries nationwide offer 15 and 30 hours funded childcare spaces – and if this didn't sound good enough there are loads of different advantages to booking a place with them for your little one!
As previously mentioned, they offer childcare services to fit your family and can offer you funded hours which can be stretched over 52 weeks, instead of being term time only, which gives you year-round care, which also means a consistent routine for your child.  On top of that, they also have close links with all local schools, which means that they can help your little one transition into their chosen school smoothly!
Big on Learning
Little Pioneers also have some amazing programmes available for your little ones that are sure to provide them with valuable life skills.
They offer Read, Write Inc which allows your little ones to learn how to blend sounds, and also offer Boogiemites, which is their music and movement programme, where children are able to enjoy themselves and have fun dancing and singing, which encourages active learning and music memory!
If all of that didn't sound good enough, they also have a Ready, Steady Peddle initiative and work with Isla Bikes to offer your little one's bike riding lessons to help them gain the confidence they need to begin peddling and fall in love with riding a bike!
Flexible Childcare
Little Pioneers pride themselves on being able to offer you childcare services to fit your family and are able to offer all parents or guardians that use their nurseries flexible childcare.  You are able to provide you with childcare services for 52 weeks, which means that they are able to offer you flexible childcare not just within term, but are giving you all year round care!  This is also absolutely perfect for those of us who may work in a shift pattern, and they will always work with you to provide you with the best services possible.
Now that I have told you about how amazing Little Pioneers is.. why don't you find out for yourself?
Their friendly nursery team is available to help you – simply arrange a virtual visit at your local nursery, and they will be happy to help answer all your questions and queries whilst showing you around their amazing facilities.  After all, visiting a nursery for yourself is the best way to find the perfect fit for your little one, and fall in love with it yourself!
To find out more, please get in touch via their contact information below:
Website: www.littlepioneers.coop
Telephone: 0800 9540669
Email: [email protected]
And please feel free to follow them on their social media links!
Facebook: www.facebook.com/coopchildcare
YouTube: www.youtube.com/channel/UCOQPNfkAfNsskpYgEXHV0rw
Twitter: www.twitter.com/coop_childcare
Instagram: www.instagram.com/coop_childcare
Little Pioneers open day is Saturday 24th April, please head over to their website to book your place and visit your local nursery!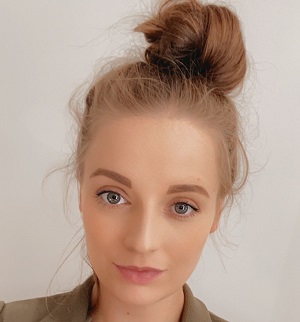 Lauren Back is a mum of 3 & has a huge passion supporting small businesses and growing families in Newcastle Upon Tyne and throughout the UK.
https://www.mybump2baby.com/wp-content/uploads/2021/04/LP-Part-of-your-coop-NEW.jpg
364
684
Lauren Back
https://www.mybump2baby.com/wp-content/uploads/2016/10/Logo-MyBump2Baby_transparent-bg-1-1.png
Lauren Back
2021-04-23 15:02:10
2022-02-17 14:05:16
Little Pioneers Nursery and Preschool