Living with Endometriosis – Story by Georgia Willis
Disclosure: You may find affiliate links within this article, which means at no cost to you, we may earn a commission if you purchase through the links.
At my Bump2Baby, we always feel privileged when people come forward and allow us to share their real-life stories. Today Georgia Willis shares her Endometriosis journey to raise awareness about the condition, from pre-diagnosis to a couple of years after, covering how living with endometriosis has affected her day-to-day life and what symptoms to look out for.
My Endometriosis – Story By Georgia Willis
We made the decision to start trying in August 2017 and I can honestly say I really didn't anticipate our journey to happen this way. I didn't expect to have as many complications as I had, I didn't expect it to take this long and I really didn't expect it to be this hard. But to be fair, I think naivety comes into play there!
 The First Signs – Secondary School To Sixth Form
Just for a little background, I thought it was necessary to talk about school life and how, once a month, I was pretty much unable to concentrate and pay attention- due to the excruciating pain I had when I came on my period. Most people didn't believe me and thought I was just 'weak' or 'being a hypochondriac' and would tell me "its just a period, they're not that bad Georgia!" which made me feel like I was being a baby- because no one else complained as much as I did about cramps. But I was grateful to have some really good teachers who would send me home or even just allow me to go and lay down during their lessons.
Then, in 2012, I reached the sixth form. I happened to be in the hospital for a kidney infection when they noticed I had PCOS (Polycystic Ovarian Syndrome) on an internal scan they were doing. It wasn't explained to me any further after that and I was pretty much left to research it by myself, so I kind of just assumed that it was the reason for the awful period of pain I was having. Also, during my research, I had read about infertility, which was the first time I realised that I might have a bit of trouble when I decide to have a baby. Naturally, I was worried and booked to see the GP several times to talk about my options but I was always dismissed with the same response "We'll cross that bridge when we come to it."
We're At That Bridge Now… But We Can't Cross It!
It's August 2017 and we're at the point where we're trying. I call the GP to tell them that I have PCOS and have decided to start trying for a baby. They tell us we have to be trying for a year before they intervene.
August 2018. A year of folic acid and tracking ovulation has gone by, although tracking ovulation was really not going to plan, due to anovulation a lot of the months. But we were still hopeful because we had spoken to the doctors and been referred to the fertility clinic. YES! PROGRESSION!
My partner had his sperm tested, which was fine, and I had a chlamydia test done, which was negative. Then, I had several blood tests to check certain hormone levels and also a HyCoSy scan done to check my fallopian tubes weren't blocked… they weren't.
The next step was medication to help me ovulate, I was given Clomid and was on that for 6 months/cycles (from Dec 2018 to June 2019, with a break in March for tests to make sure it was working as it should). It had worked on the 5th round (May 2019) but we, unfortunately, had an early miscarriage.
 Endometriosis-Suspected
We were called in for an appointment to discuss my treatment and how it hadn't worked. I think everyone was a bit shocked that Clomid hadn't completely worked as they were pretty sure it would be the only help I needed due to my age- I was 26 at the time.
Now, this is where Endometriosis was suspected. Our doctor started to piece everything together:
1.     I had agony with periods.
2.     I had random pelvic pain in general.
3.     2 years had gone by with medical help and still no luck.
She had told me that she suspects I might have Endometriosis and that to know for sure I would have to have keyhole surgery (laparoscopy). She also said the only other treatment that I will benefit from is IVF and then she gave me the choice to either go for the surgery or straight to IVF. I chose the surgery because I feel like I needed to know what was going on with me.
Endometriosis-Diagnosed
28/11/19
I went in for my laparoscopy, a little nervous and scared as I hadn't had surgery before, but ultimately happy to find out once and for all if I have other underlying issues. I woke up in the recovery unit, a bit woozy and dizzy from the anaesthetic, and once my head had become a little clearer, I was told that they did find it and removed most of it in the surgery (I also had ovarian drilling to treat the PCOS side of things). I was told that everything should be fine now as I have had both of my fertility issues somewhat 'corrected'.
I spent a lot of my recovery time researching Endometriosis and all about the symptoms that you most likely have if you have it, and sure enough, I had a few of them. Now these were symptoms that I would have never known were even connected to Endometriosis but they were:
·        Fatigue
·        Pain when using the toilet
·        Nausea
·        Pelvic pains
·        Ovulation pain
·        BLOATING! (Endo-belly)
·        Very painful periods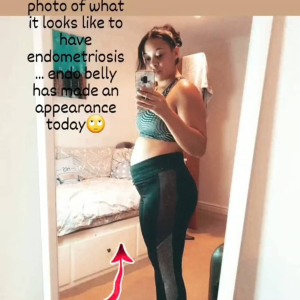 These are the symptoms I've picked out, as they're the ones that I have. That's not to say I have them 24/7 but they will randomly pop up to say hello and then go back down again. All this time I just thought I was prone to pain/problems or that I, again, was being a baby but turns out all the feelings of pain and discomfort are actually there! Which feels like a weight off my shoulders BUT now I have this condition that is actually very serious and is also causing my infertility.
The Next Step?
After surgery, my doctor told me that she recommends giving it three months to try naturally and then after that, if we have still had no luck, then we will need to go for IVF.
Well, we decided after that to give it a bit more than three months because I wanted to give my body a chance to do this on its own. Besides, the first month (Dec 2019) I was still recovering so I was definitely in no mood/position for sex, the second month (Jan 2020) I didn't ovulate and then the third month (Feb 2020) was normal. So we thought it would be silly to go back after three months to go for IVF when realistically we had only had one month worth of 'trying'. I am also very aware of what IVF entails and wanted to avoid that unless I REALLY needed it, it's just not something we wanted to rush into. Anyway, come May 2020 I did actually manage to get pregnant without any medical help, it was completely natural and my body did that all on its own. Unfortunately, we had another early miscarriage, which was obviously very sad, but it also gave us some optimism as it showed us that it can happen. So we gave ourselves more time to try and get pregnant naturally again.
 Where Do We Go From Here?
So I am writing this in March 2021 and we still haven't started IVF. Maybe the pregnancy in May gave us a little too much optimism and we really didn't want to give up on the idea of conceiving naturally. But, we have finally realised that if it hasn't happened by now, we probably need the help. Plus we really just need something in the works so that we feel like the ball is rolling as we have been feeling like we were kind of just floating in limbo for the last few months. Waiting is hard work!
In regards to the symptoms I have due to endometriosis, they subsided for a good few months but then came back again and I still have to cope with the symptoms I mentioned previously.
We are currently undergoing tests to make sure that everything is fine before we start the IVF treatment. I have had my blood tests done to check I don't have any sexually transmitted diseases and also to re-check my hormone levels from when I first started. My partner is booked for his sperm to be tested and he also needs to get blood tests done to check for STI's. Hopefully, our IVF process will be starting very soon!
Editor's Note
Thank you very much to Georgia Willis for sharing your journey and experience with endometriosis and helping to raise awareness about the condition. Georgia has a YouTube channel called EnerGee, where she speaks openly and honestly about PCOS, fertility issues, Endometriosis and everything in between! To Subscribe, click on the link below! https://www.youtube.com/channel/UCaEJbLqb8pyFhcwyuIqfpMw
Endometriosis Support Links
Endometriosis is a very difficult condition to live with, causing hugely life-altering symptoms like chronic pain. 1 in 10 women in the UK are diagnosed with endometriosis and there are over 176 million endometriosis patients worldwide so the condition is much more common amongst women than we think.
For more information on the symptoms of endometriosis, please click on the link: Endometriosis symptoms | Endometriosis UK (endometriosis-uk.org)
If you would like to support the leading UK charity that supports women living with endometriosis, Endometriosis UK, please click here.
If you are a person who has been diagnosed with endometriosis or know somebody that suffers from the condition and find you need some support, you can get support from Endometriosis UK, via their helpline, support groups or online community.
More from MyBump2Baby
If you would like to read more real-life stories, please click here.
If you are somebody who would like to share a real-life story to raise awareness about a condition, please email [email protected] .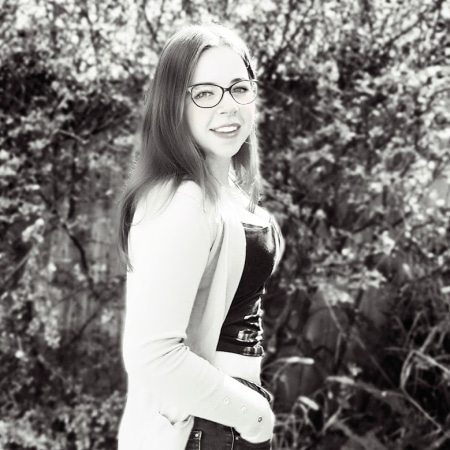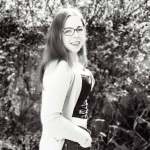 Louise McCamily serves as the Digital Marketing and Administrative Assistant at MyBump2Baby, where she has contributed to the creation and editing of more than 400 articles. She holds a prestigious Surfer SEO certification and a Foundation Degree in Software Engineering with distinction. Louise is passionate about delivering outstanding service to MyBump2Baby's expanding community of families
https://www.mybump2baby.com/wp-content/uploads/2021/03/Endometriosis-Story-2.jpg
630
1200
Louise McCamily
https://www.mybump2baby.com/wp-content/uploads/2016/10/Logo-MyBump2Baby_transparent-bg-1-1.png
Louise McCamily
2021-03-10 12:29:52
2021-03-15 19:53:04
Living with Endometriosis – Story by Georgia Willis