Why do I have a low hard cervix at 4 weeks pregnant?

Throughout pregnancy, your cervix will change. This is so that the body can prepare for the birth of your little one. The cervix can become firmer and lower throughout the pregnancy. Some women may experience a low, hard cervix at 4 weeks pregnant.
The position of your cervix may be no need for concern, but if you're unsure you can speak to a professional. In this article we'll discuss why this happens and anything you need to look out for in early pregnancy.
This article includes:
What is the cervix?
How does the cervix feel in pregnancy?
What is a mucus plug in pregnancy?
Is it possible to be pregnant with a low cervix?
Is diarrhea a sign of pregnancy implantation?
What if your cervix is low and hard in early pregnancy?
Open cervix at 4 weeks pregnant
Is a low cervix bad in pregnancy?
What is the cervix?
The cervix is a muscle inside the vagina. During sex, the cervix allows sperm to travel inside for potential fertilisation. The muscle is clever as while allowing sperm in, it does not allow water, which reduces the risk of infections.
The cervix sits inside of both the uterus and the vagina and it plays a very important role in pregnancy. The cervix is essentially responsible for keeping your baby inside until it's time to make an appearance.
How does the cervix feel in pregnancy?
During the early stages of pregnancy, the body experiences a lot of changes. One area of the body that changes is the cervix.
In early pregnancy, your cervix is likely to feel soft and can often be higher up the body. This is because the body is preparing for later stages of pregnancy and forming the mucus plug.
Some women are able to recognise that they may be pregnant due to the position of their cervix. However it is always recommended to wait for a positive pregnancy test so that you can be sure.
What is a mucus plug in pregnancy?
The mucus plug forms to protect the baby throughout the pregnancy. This can provide protection from infections.
The mucus plug stays in place throughout the pregnancy but can leak. If the cervical mucus leaks, you may not even notice. However, if you believe you have lost your mucus plug, you should speak to your midwife.
Mucus plugs generally do not leave the body until just before giving birth, so that the baby can pass through with no obstruction. This can be a telltale sign that labour is on its way.
Your mucus plug is likely to be clear in colour and have a sticky-like consistency. If you notice that mucus is leaking and it appears to be green, you should speak to a doctor. It could mean that you have an infection that needs to be treated.
Some women experience small amounts of blood within their mucus, which is usually nothing to worry about.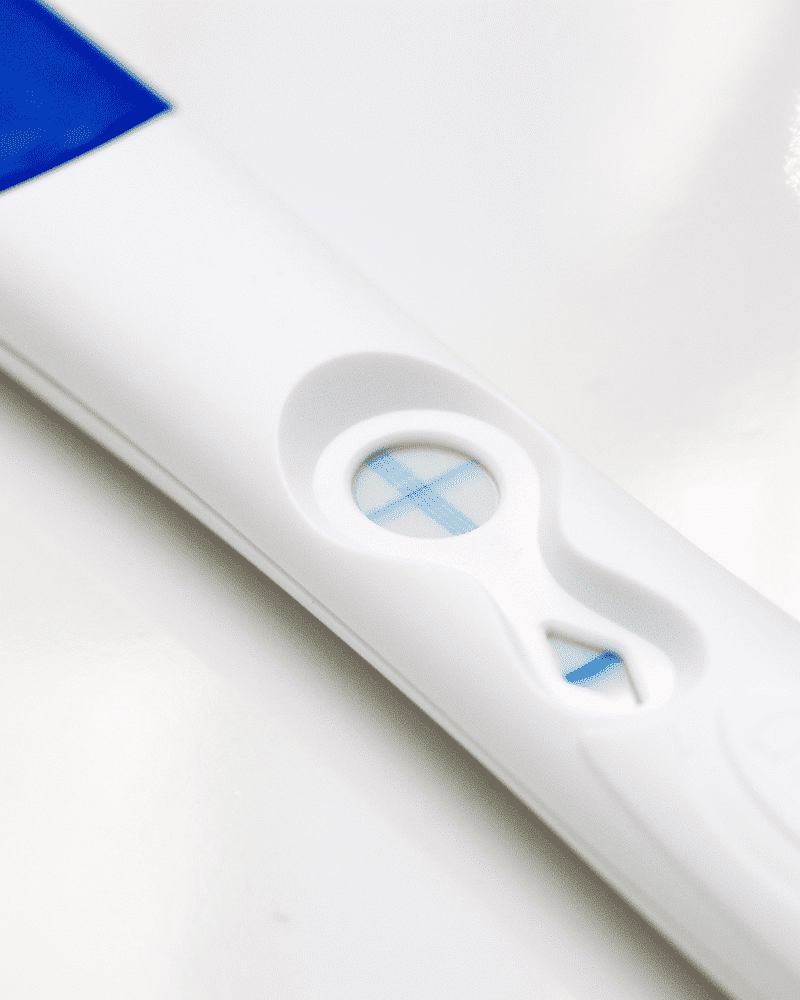 Is it possible to be pregnant with a low cervix?
At the time of menstruation, the cervix will usually sit lower in the body. It will also be slightly open to allow the blood to leave your body. The cervix may also feel quite hard.
During ovulation, the cervix rises in order to give the body a chance of conception.
It is important to remember that every body is different. Just because this is likely to occur, it doesn't mean that it is definitely going to happen.
The best way to check for pregnancy is to complete a home pregnancy test. This is the only real reliable method when trying to conceive. If you have a positive pregnancy test then try not to worry too much about your cervical position.
Is diarrhea a sign of pregnancy implantation?
Some women do report diarrhea as a sign of early pregnancy. However, there are many other symptoms that are much more common.
During early pregnancy, women tend to experience many digestive changes. This could be due to different vitamins they are now taking or due to fluctuating hormone levels.
Even in early pregnancy, your body starts to produce progesterone. This can be the cause of looser or harder stools. If you have diarrhea in pregnancy that lasts longer than a few days or has accompanying symptoms, seek advice.
If you're not sure if you're pregnant and you have diarrhea, you could take a home pregnancy test. There are many 4 weeks pregnant symptoms that you can look out for.
What if your cervix is low and hard in early pregnancy?
If you are experiencing a low hard cervix at 4 weeks pregnant, you could have a conversation with your doctor or midwife. They will be able to advise you based on the position of your cervix.
When checking your own cervix, you will want to ensure that you are careful to avoid injury. You also need to ensure good hygiene to avoid transmitting bacteria as this could cause irritation or infection. Your cervix will usually feel round and can be felt using the middle finger.
Some women choose to regularly check the cervix during their time of hopeful conception. This can make it easier to spot changes in the position of the cervix. The position can be a way to spot early signs of pregnancy, but there are other signs to look out for, such as a missed period.
Over the course of your pregnancy, the cervix will usually soften and lower, preparing the body for labour.
Open cervix 4 weeks pregnant
For women who regularly check their cervix position, noticing changes can be worrying. If you notice an open cervix at 4 weeks pregnant, you may be suffering from what's called an 'incompetent cervix'.
This occurs when the cervix prepares to open too soon. This is an issue as it can mean that you will give birth early..
Unfortunately, this is not an easy diagnosis and could be something that is monitored throughout your pregnancy. This may be monitored using tests and more regular ultrasound scans. You may also be asked to consider a cervical cerclage.
A cervical cerclage involves a small procedure whereby the cervix is closed. This can help to support the pregnancy where the cervix has opened prematurely.
An incompetent cervix may be more likely to occur if you have previously undergone a surgical procedure. It can also be affected by previous labour experiences.
Is a low cervix bad in pregnancy?
While it may not be typical to have a low cervix at 4 weeks pregnant, it may not actually be anything to worry about. The main complication that you should be aware of is an incompetent cervix.
Signs of an incompetent cervix include –
Cramps
Abnormal discharge from the vagina
Light bleeding from the vagina
Back pain
Pressure in the pelvis
Having a low cervix that may open too soon can cause premature birth or a miscarriage. It is very important that you seek medical attention if you notice any of the signs of premature birth or miscarriage.
Symptoms of premature birth –
Feelings of contraction in the vagina
Back pain
Spotting or bleeding
Cramps
Symptoms of a miscarriage 4 weeks pregnant –
At this very early stage of pregnancy, a miscarriage is referred to as a chemical pregnancy. This is because the baby can only be detected through a urine or blood test.
Spotting or bleeding
Cramping
Lack of previously experienced pregnancy symptoms
Most miscarriages occur in the first 12 weeks of pregnancy (1st trimester), as the baby begins to form. Most occur due to problems with the baby, blood clots or hormone levels.
Many women experience spotting at 4 weeks pregnant, which is usually nothing to worry about. The spotting usually occurs due to the egg implanting into the womb. It can often be brown or light pink in colour. If the blood is bright red, this could be a sign of complication.
Spotting in early pregnancy can last for a week. If your spotting is accompanied by cramps or other pains, or you experience more blood, you should seek advice.
You may be invited for an ultrasound scan at 4 weeks pregnant or a 5 weeks ultrasound scan if you are nearing the 5 week mark. However, because you are so early in pregnancy, you may have a transvaginal ultrasound. This involves a wand being inserted into the vagina so the practitioner can see a clear view of the uterus.
This can help to spot signs of a miscarriage, ectopic pregnancy or some other pregnancy complications. As your pregnancy progresses, if you show any signs of pregnancy complications, you may be invited for more regular scans.
Have you had a negative pregnancy test that turned positive after several hours? If so, click the link to find out the reasons why!
Hey there, I'm Abigail! 
I recently graduated with a degree in Marketing. I'm currently a freelance blogger and Marketing Assistant. I love learning new things and hope that you find my blogs useful and informative.
See you in the next article!
https://www.mybump2baby.com/wp-content/uploads/2022/07/low-hard-cervix-in-early-pregnancy.png
260
750
Abigail Sproston
https://www.mybump2baby.com/wp-content/uploads/2016/10/Logo-MyBump2Baby_transparent-bg-1-1.png
Abigail Sproston
2022-07-07 16:33:50
2023-05-12 14:11:10
Why do I have a low hard cervix at 4 weeks pregnant?