Medical negligence claims: What you need to know
Fact Checked
If you've been let down by healthcare professionals responsible for your or a loved one's wellbeing, a medical negligence claim could be your route to securing support and getting your life back on track.
But where do you start? Who do you trust? In this article medical negligence solicitors, Blackwater Law will walk you through it step-by-step, so you can proceed with confidence.
Who do you want to make a medical negligence claim against?
Medical negligence claims can be made against any healthcare institution or professional charged with looking after your wellbeing, or that of a loved one.
Establishing who was at fault for substandard care can help you determine what kind of medical negligence claim you need to make.
These can include:
Birth injury claims pertaining to mother and / or baby
Delayed or misdiagnosis of medical conditions or diseases
Claims for bodily harm resulting from surgical error(s)
Care home negligence claims
General practitioner (GP) negligence claims
Hospital negligence claims
Dental care negligence claims
If you don't see a category here that makes sense for your case, don't worry. A qualified medical negligence solicitor will be able to advise you on whether you can claim for poor care, based on your personal circumstances.
How do I choose the right medical negligence solicitor?
Making a successful medical negligence claim can be a lengthy process, so it's important to partner with the right medical negligence solicitor from the outset.
When researching prospective claims providers there are a few things to look for, and it's important to ask yourself the following questions if you want to build a winning partnership:
Do they offer the right legal services to support my claim?
Do they have the specialist knowledge to win my case?
Can I build a working relationship with this person, and feel comfortable regularly communicating personal information about my condition or affliction?
Do they have the right qualifications?
Have they been recognised as leading claims providers by respected legal publications such as the prestigious Legal 500 directory?
Are they transparent about their working practices?
If you can answer "yes" to all the questions above, then you can look forward to productive working relationship and a good chance of winning your case.
How do I begin a medical negligence compensation claim?
The first step in launching a medical negligence compensation claim to speak with a qualified solicitor to ascertain whether you have a valid case.
Providers such as Blackwater Law offer free initial advice with regards to this and can explain how to get the process started.
If you decide to begin a claim, you will be asked to provide any documentation and supporting evidence in support of your case.
Thereafter, your chosen claim provider will handle legal proceedings for you, updating you regularly with new developments and offering guidance whenever there are key decisions to be made.
Most claims are handled on a no-win, no-fee basis, so there is no need to be concerned about financial risk to you or your family.
If you think you may be entitled to seek compensation, please contact Blackwater Law for further information.
If you would like to speak to your local family law solicitor, why not check out our directory?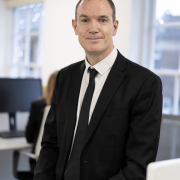 Jason Brady is Partner and Head of medical negligence at Blackwater Law. Jason has more than 20 years' experience in handling complex and high value compensation claims, building the strongest legal cases on behalf of his clients. As a parent himself, Jason specialises birth injury claims – both for mothers and babies who have been adversely impacted by negligent care.
https://www.mybump2baby.com/wp-content/uploads/2022/03/Medical-negligence-claims-What-you-need-to-know.png
630
1200
Jason Brady - Partner and Head of medical negligence | Senior Litigator member of the Association of Personal Injury Lawyers (APIL)
https://www.mybump2baby.com/wp-content/uploads/2016/10/Logo-MyBump2Baby_transparent-bg-1-1.png
Jason Brady - Partner and Head of medical negligence | Senior Litigator member of the Association of Personal Injury Lawyers (APIL)
2022-03-23 10:32:49
2023-09-28 14:55:22
Medical negligence claims: What you need to know